The newest player in the cannabis industry is making strides towards social equity in Illinois. 93 Boyz, a black-owned cannabis brand, is focused on increasing representation and opportunity within the industry.
American rapper and singer Vic Mensa is taking a stand against the negative consequences of the war on drugs through his cannabis brand, 93 Boyz. Establishing a firm foothold in Illinois, Mensa's goal is to provide education, job opportunities, and social equity for communities that have been affected most by drug policy reform.
Vic recently DJed at Ivy Hall to help us celebrate Valentine's Day. We look forward to future events with the 93 Boyz!
Binging Quality Cannabis to Illinois and Giving Back to Our Communities
The company sources its product from Aeriz — an Illinois-based cultivator and producer that uses an aeroponic growing technique. This process utilizes a recyclable grow medium instead of soil. 93 Boyz is striving to provide the highest quality cannabis with their sustainable aeroponic farming techniques.
While the company has ambitions to vertically integrate its operations and expand into other state markets, their current focus is on building the brand in their hometown and giving back to underserved communities.
The 93 Boyz Product Line
The impressive product line includes flower, pre-rolls, and strain-specific vape cartridges in a range of options including sativa, indica, and hybrid blends. With their sustainable farming practices, 93 Boyz is striving to provide high-end cannabis products to their customers.
93 Boyz Flower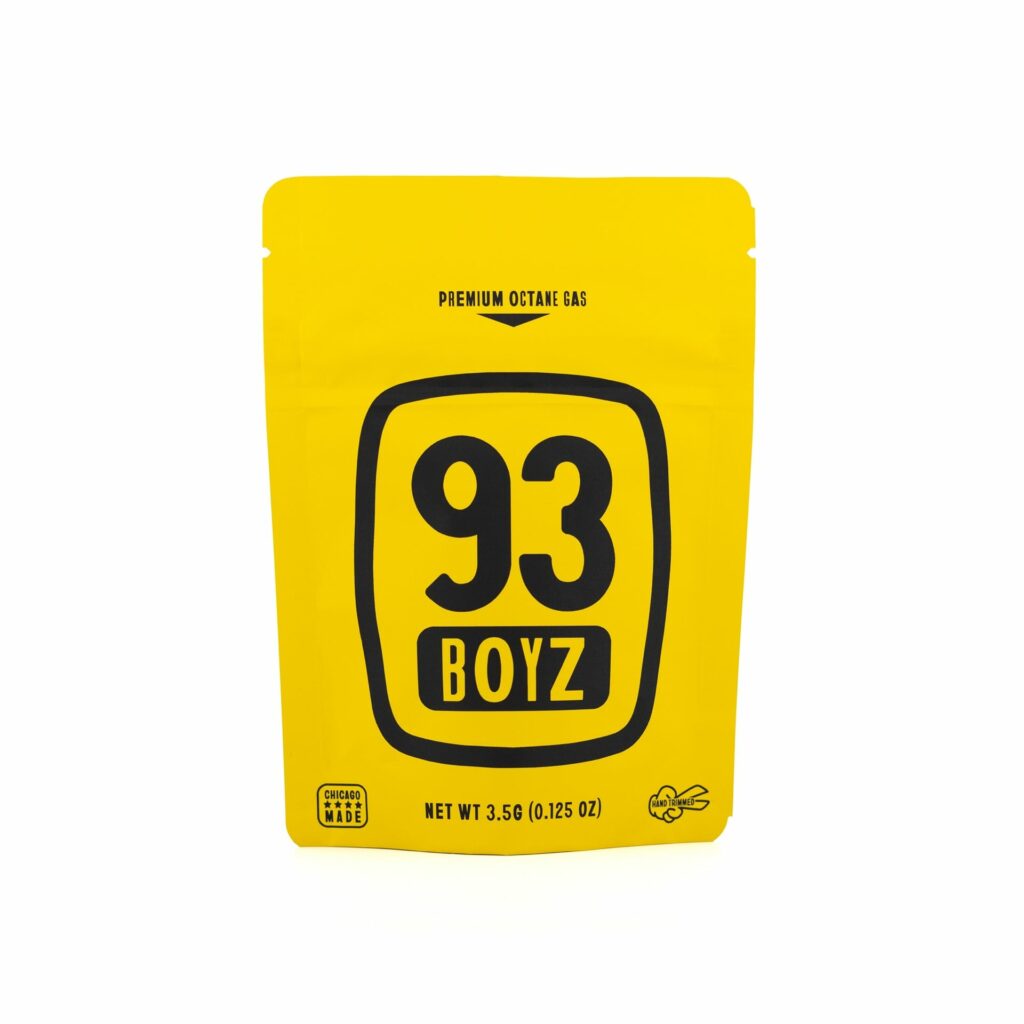 The 93 Boyz Flower is the ultimate flower experience. Their flagship strains are carefully selected, bagged up fresh from the grow, and ready to enjoy! Each strain comes in a convenient 3.5g bag, so you can feel secure in quality, quantity and convenience.
Take your pick from several strain types for an experience that will leave you feeling highly satisfied.
93 Boyz Pre-Rolls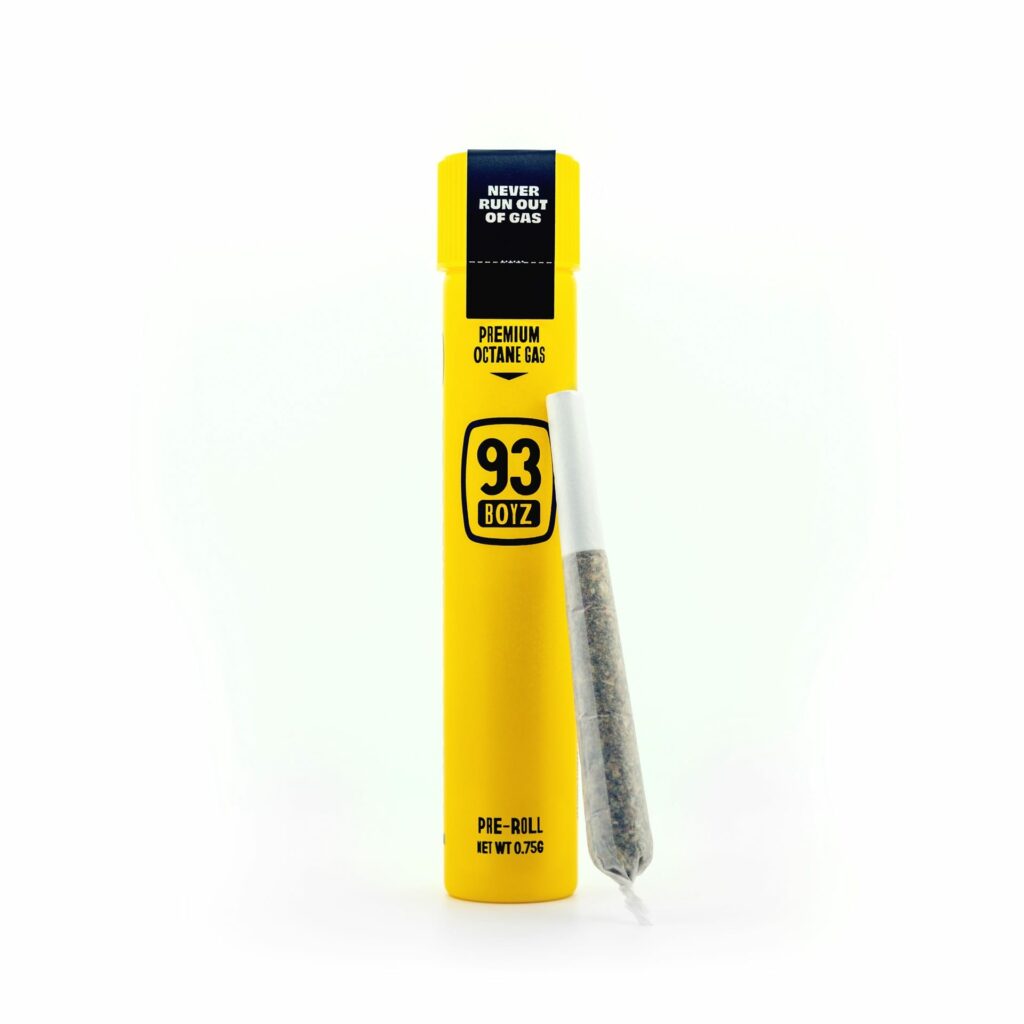 Ready when you are, these premium pre-roll cones come packed in a sleek glass tube. Each cone is filled with 0.75g of carefully chosen flower, so you get high quality and maximum convenience. Perfect for the on-the-go smoker who values a smooth experience, the handcrafted cones come in various strain types.
Get ready to be taken away with these delicious pre-rolls!
93 Boyz Vapes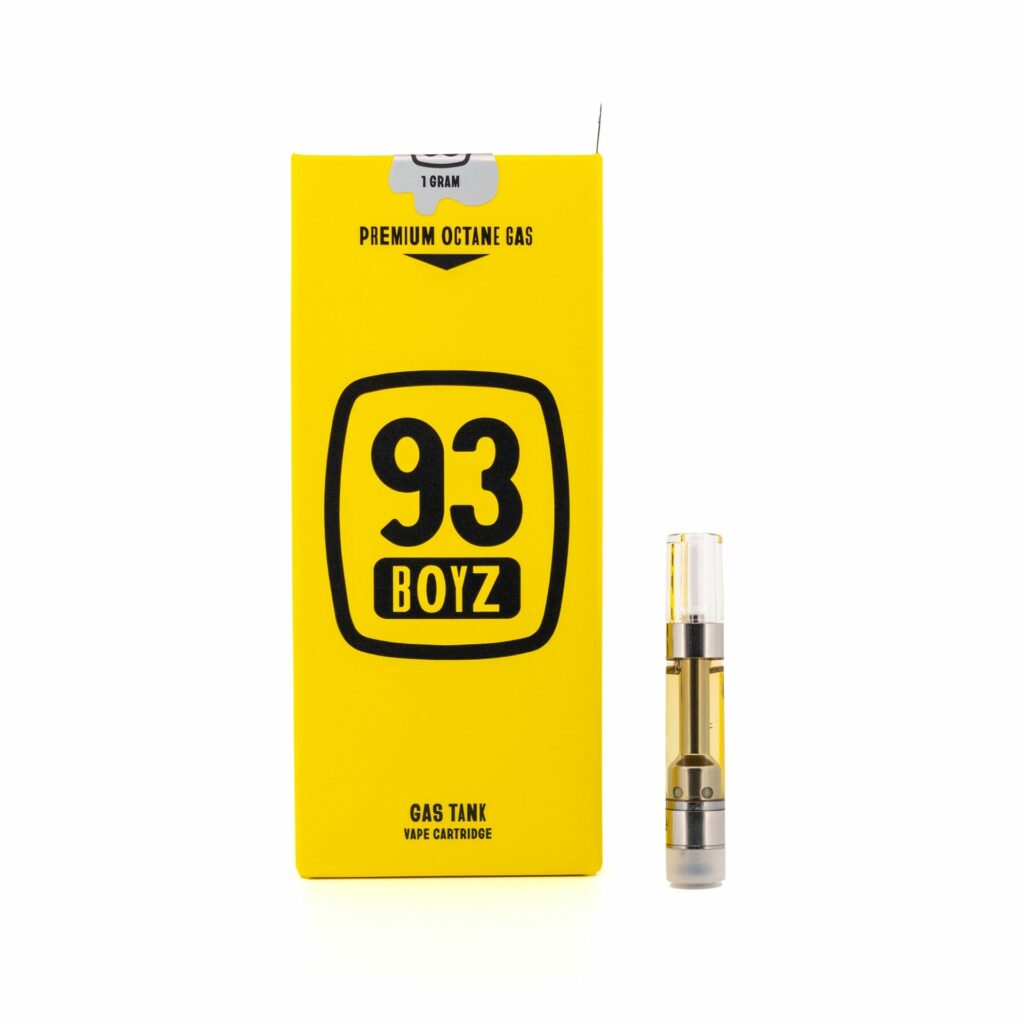 Get ready to take your vaping experience to the next level with 93 Boyz's standard 510 cartridges. Carefully crafted with superior cannabis oil, these gas tank cartridges are filled with 93 "fuel" only, ensuring the highest quality and best performance.
Available in convenient 0.5g and 1g sizes, it's never been easier to get the perfect buzz without sacrificing flavor or potency. Get ready for a truly unique vaping experience!
The 93 Boyz Strain Lineup
When you choose 93, you know you're getting the ultimate in high-grade cannabis products. They go above and beyond to make sure each product is of the utmost quality, from the cleanest burning strains to the hardest hitting flavors. With their selection of modern cannabis genetics, you'll never have to worry about something below par. Get ready for a ride that will keep you soaring with 93's premium strain selection!
Pit Stop: Hybrid Strain
When you're used to going at full speed and need to take a break, this hybrid blend is the perfect solution to help you relax, reset, and refocus. Enjoy a pause while still keeping your energy up and your momentum going with this one-of-a-kind blend. Make sure to take some time to yourself and enjoy the rejuvenating effects of this unique combination!
Pit Stop Strain Reviews from Verified Customers:
"Definitely a great strain to start your day with! The higher THC levels took my knee, hand, and back pain away! Great way to have a relaxing start to your day!"
"Holy crap, be ready for a pit stop, lol"
"I don't smoke often at all. I mostly do edibles. I thought I'd give this flower a try. I highly recommend it! I felt a nice high. I felt happy and creative. I will be purchasing this again."
Super Donutz: Hybrid
Feel the power of OG Kush and G-13 with this heavy-hitting indica. Its dense, pungent buds will provide a strong sense of euphoria that won't let you down. Melt away into an experience unlike any other – this indica will truly take you above and beyond!
Super Donutz Strain Reviews from Verified Customers:
"This strain is nice without being too intense."
"All I can say is 🔥🔥🔥"
"Super fluffy, light mossy green, scoured in tiny trichs and patches of cakey trichs at the tip of the cone shaped buds. Suuuuuper sticky and easily compress-able."
The Lotto: Hybrid
Enjoy the perfect balance of mind and body with this bright hybrid. Let a burst of tangy diesel flavor wash over you as you feel a sense of warmth throughout your body. Crossed from GG4 and Do-Si-Dos, this strain is sure to make you feel like the winner you are!
The Lotto Strain Reviews from Verified Customers:
"This is by far my favorite bud to date. I recently purchased Jack Herer, Granny MAC, Durban Poison, and Orange Soda. None of them hold a candle to The Lotto!!!! I laughed and laughed and laughed. It's such a mellow but fun and relaxing high. I don't get that groggy, overly high, can't function feeling. THE BEST, in my personal opinion."
"⛽⛽⛽ this sh*t smokin … I would classify as a sativa but I will definitely be picking this up more often. This a all day every day for me. Y'all got my 🤑."
"Smells and looks awesome. Feels like a 50/50 hybrid."
Burn Out: Indica
Get ready for a great night in with this indica-leaning blend. Let it take you away from the stresses of everyday life and make a cozy spot for you on the couch. Lock in and vibe out – this strain will have you totally blissed out!
Burn Out Strain Reviews from Verified Customers:
"COUCH LOCKED! With the Giggles"
"This is a good indiac flower that has been well cured and sticky it has a floral aroma with a spicy flavor. Old pothead and I am now waking from the nap."
"Love the 93 Boyz Aeriz Blends. Soooo tasty! I get them every time they are in stock, so far burn out is my favorite."
Jet Fuel: Sativa
Get the best of both worlds with this legendary sativa blend – a unique combination of Aspen OG and High Country Diesel. Enjoy an uplifting and energizing experience that will send you soaring. With it's sharp, sweet smoke, you can take on any task without sacrificing your happiness!
Jet Fuel Strain Reviews from Verified Customers:
"After smoking some Jet Fuel OG, I learned to play Space Station #5 on guitar. It was amazing."
"93 Boyz Jet Fuel is just that, it gets you up and going. Great stuff, I'd buy again."
"Premium octane gas!! Some of THE best bud that I've gotten in IL. I cannot wait to get my hands on some more 93 boyz. If you see it; grab it."
Jump Start: Sativa
Unlock your productivity with this sativa-leaning blend. Reinvigorate your mental state and gain the focus and concentration you need to take on any challenge. Step into hyperdrive and feel the enhanced effects of this energizing and clarifying blend – perfect for powering through any task!
Jump Start Strain Reviews from Verified Customers:
"This one is a bit of a creeper and gave me a good appetite."
"My favorite thus far!! Great high, great motivation, pain free."
"This one is definitely a sativa that energizes you a bit! This brand is doing great things for the community with Aeriz! If you like Sativas it's worth the purchase!"
Find your Favorite 93 Boyz Products and Strains at Ivy Hall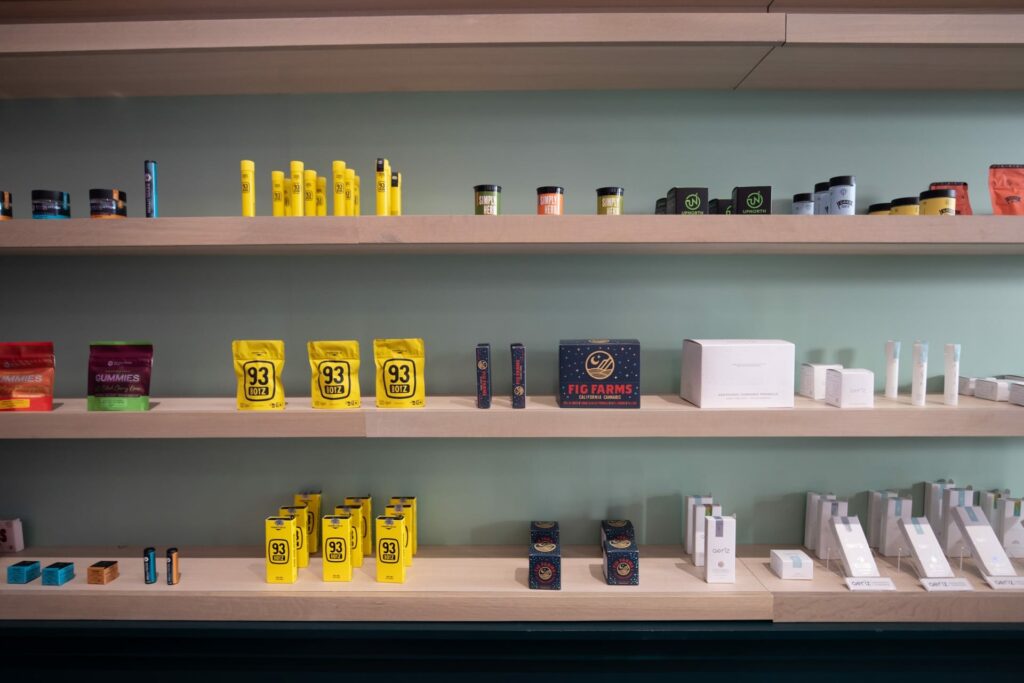 The team at Ivy Hall is proud to support the 93 Boyz cannabis brand in their mission to pair top-shelf genetics with a focus on giving back to the community.
We are thrilled to provide their aromatic strains for everyone to enjoy. Everyone deserves to feel good. Whether it's fresh flower, pre-rolls, or vape carts – your local Ivy Hall dispensary is stocked up with the perfect products from 93 Boyz, so what are you waiting for? Go ahead and visit your local Ivy Hall dispensary to find the perfect product from 93 Boyz – you won't be disappointed!