Edie Parker is a woman-owned lifestyle brand that is united in their love of fashion, flower, and fun. Their founder, Brett Heyman, is an innovative Creative Director and aspiring folk guitarist. Apart from crafting beautiful pieces of art, she loves to go antiquing in her free time – collecting anything vintage she can get her hands on. From vintage bags, to vintage jewelry and furniture, she has them all! She also adores bold colors and good jeans, so it's no surprise that New York City is the place where she lives with her husband and three kids. Edie Parker wasn't named for no reason – it was inspired by Brett's own daughter whose name is Edie Parker Heyman.
Fashion Meets Flower
Edie Parker is known for its exquisite customizable acrylic clutches, a favorite among chic brides and celebrities alike. But in 2021, they went even further to diversify their bag assortment with the "Weedie Parker" styles – part of their Flower collection, which is an assemblage of sophisticated cannabis accouterments launched back in 2019.
As you'll figure out from their product names alone, the collection is not only wonderfully creative but also uniquely daring. Edie Parker will never shy away from finding a new way to express themselves – showing that they have a knack for witty and unconventional design.
Edie Parker Products Carried at Your Local Ivy Hall
Get the stylish Edie Parker pieces you've been dreaming of and start making your mark with these fashionable, one-of-a-kind designs.
Early Bird Dirty Delight & Tart Bonbon Pre-rolls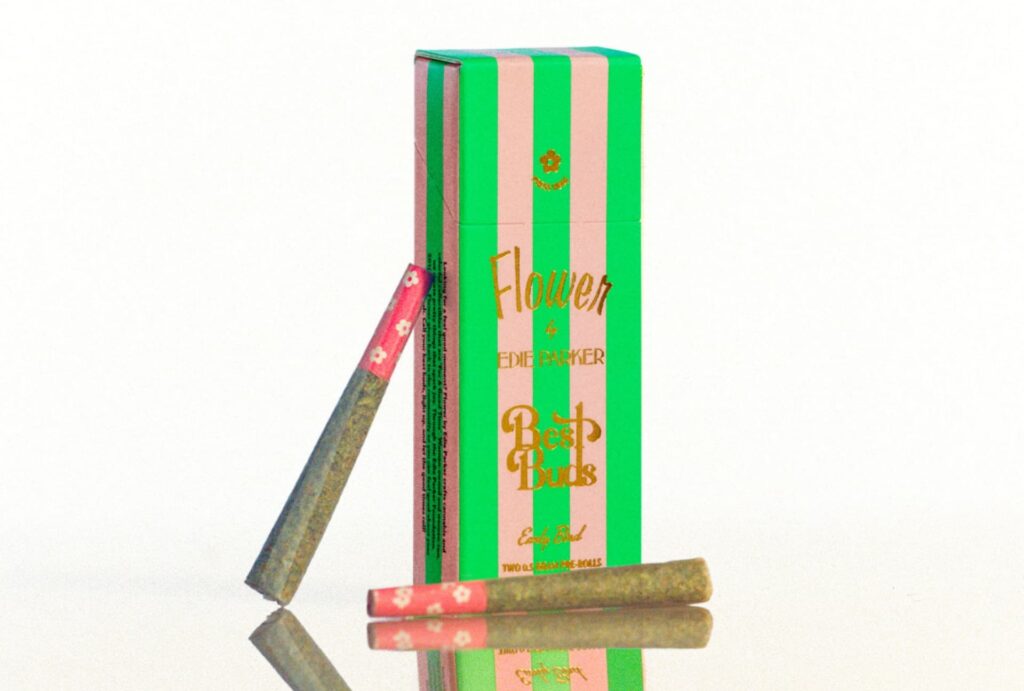 Get ready for a feel-good moment with Dirty Delight & Tart Bonbon pre-rolls. Perfectly crafted cannabis and colorful packaging make these 2 packs a must-have for any good time. Each 0.5g pre-roll comes packaged in its own pop-top tube, inside of a flip-top carton. This daytime strain is sure to provide you with focused energy as well as calming physical qualities for pain and tension relief. With delicious flavor profiles that bring together the perfect combination of sour fruit, earth, spice and mint – this is a fan favorite.
Nightcap Mint Condition & Apple Martini Pre-rolls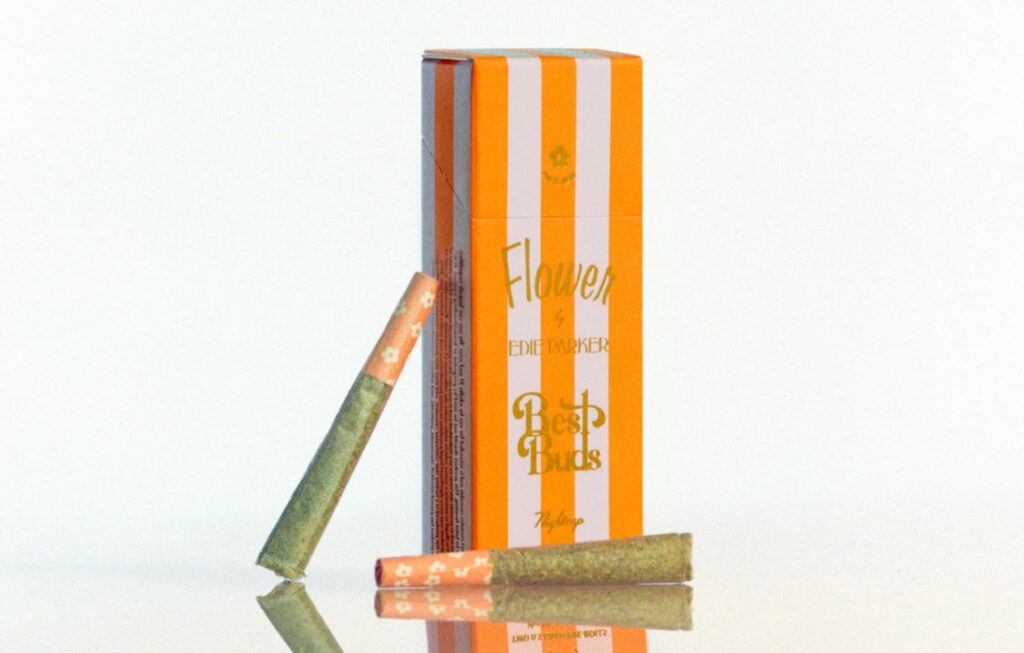 Enjoy the perfect evening with Edie Parker's Nightcap Mint Condition & Apple Martini Pre-Rolls. This indica blend is just what you need to relax and unwind after a long day. Featuring notes of berries, earth, and cream, this pre-roll will provide you with a satisfyingly hazy experience that is perfect for your evening ritual. Whether it's for pampering yourself or just winding down for the night, this delicious blend is sure to hit the spot!
Happiest Hour Granny Panties & Dusky Rose Pre-rolls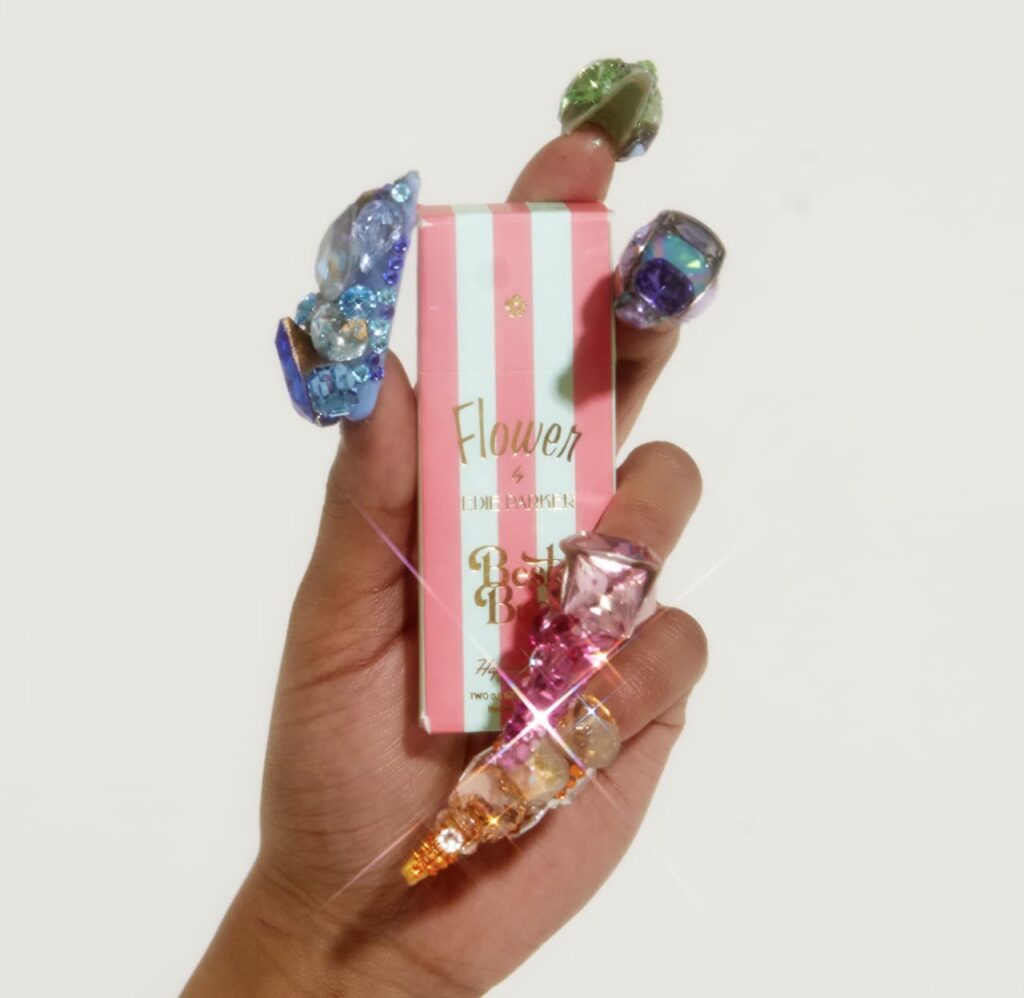 Get the party started with Edie Parker's Happiest Hour Granny Panties & Dusky Rose hybrid pre-rolls. This strain offers the perfect mix of relaxation and energy, giving a mild and balanced high that is ideal for socializing, getting creative, and staying active. The light aroma has notes of citrus and spices, making it a great choice for those who want to get in on the fun without overwhelming themselves. Enjoy hours of blissful euphoria with every puff of this one-of-a-kind pre-roll! With its combination of flavors and effects, you'll be heading out with friends in no time for an unforgettable experience!
Weedie Parker Doob Tube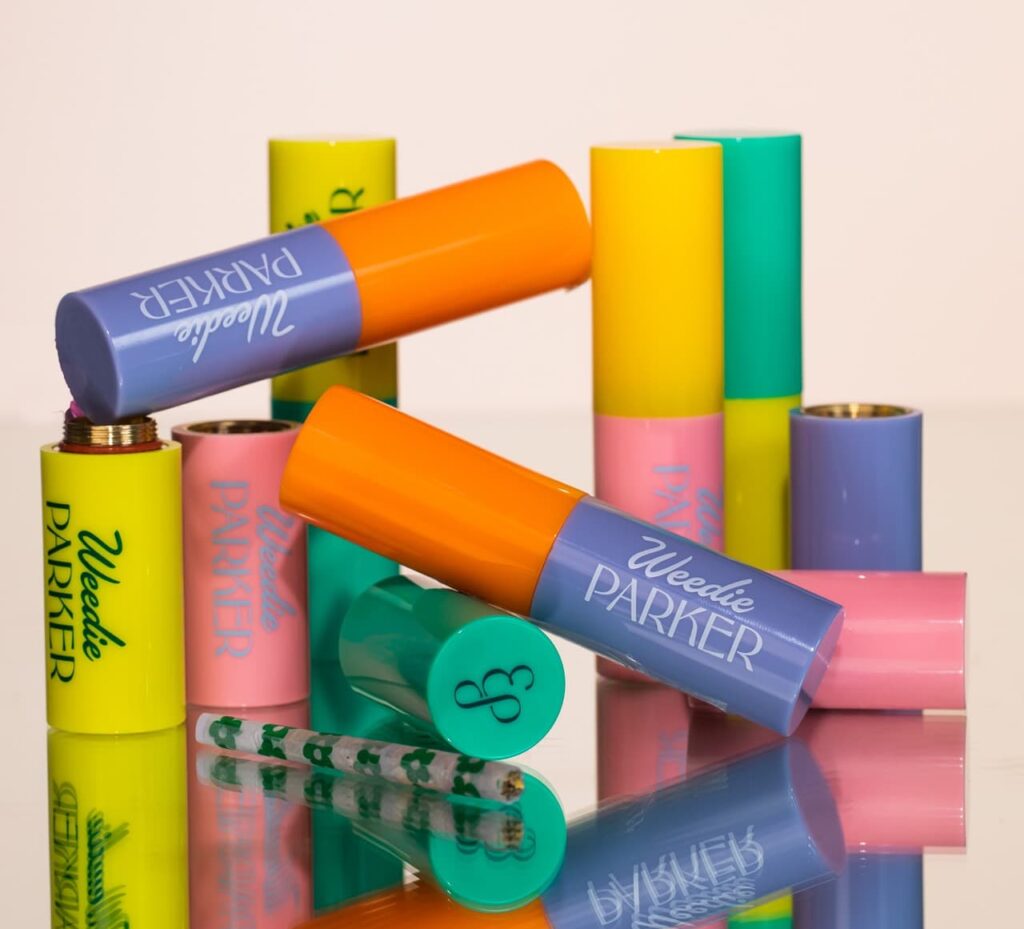 Keep your goods safe and sound with the Weedie Parker two-tone Doob Tube! Whether you're at home or on the go, these supreme containers will keep your stash as green as it gets. But they don't just work for cannabis. Need a place to store your hairpins, vitamins, two french fries, or anything else in between? Doob Tubes make the perfect storage container.
Pot is Hot Grinder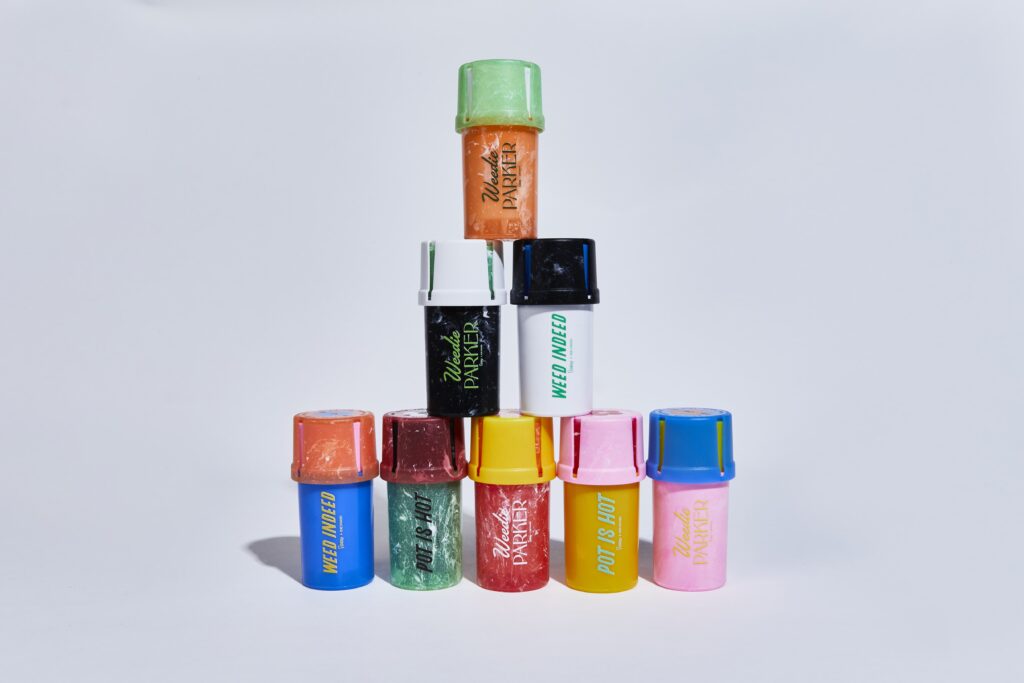 Spice up your sesh with this Pot is Hot grinder! This three-piece, smell-proof and water-proof grinder doubles as a storage case for your flower. With its unique color blocking and cheeky yet functional design, you'll be sure to get your daily dose of vitamin thC – and you'll want to show it off, too!
For a Good Time Aluminum Rolling Tray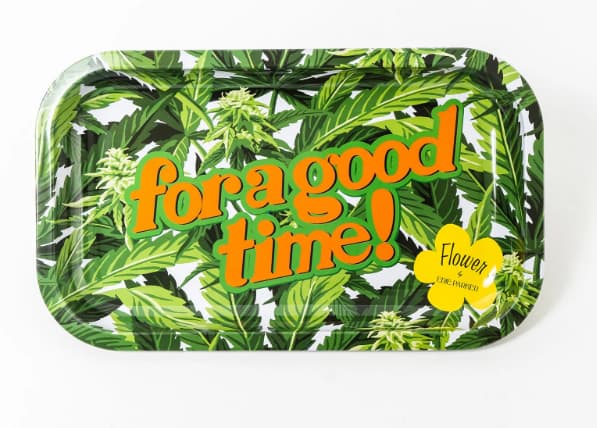 This signature Weedie Leaf print is sure to liven up your next joint session! With the slogan "for a good time," this rolling tray will help remind you to keep the vibes high. You can use it for rolling, stashing or displaying – either way, you know your best bud is always gonna join in on the fun. Show it off anywhere in your home, hang it on the wall – anything goes!
Stash Storage Case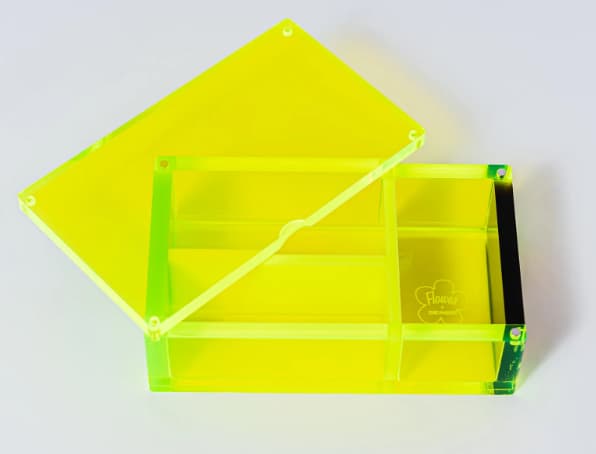 This elegant color-blocked storage case will keep your dry goods safe and sound – perfect for when you're ready to spark them up. Not only are they petite in size, but they come with a magnetic top and three colorful compartments, making them as stylish as they are practical. And don't worry if you don't have any buds – these storage cases make great desktop organizers and catch-alls!
Banana Hand Pipe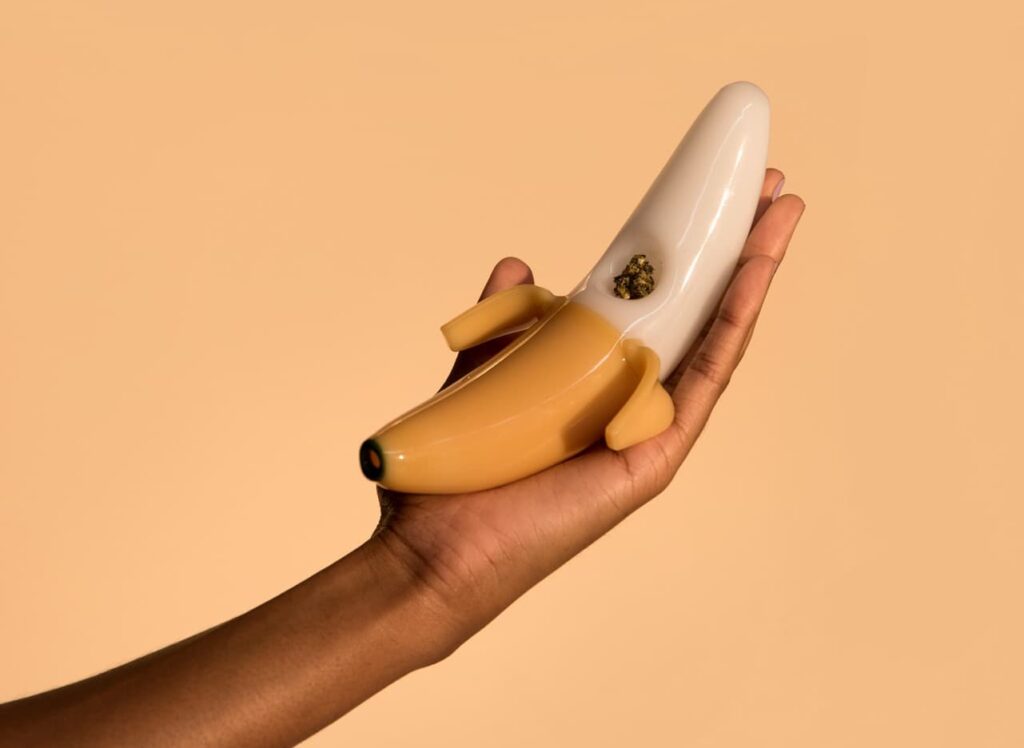 Go bananas for your next sesh! This Glass Banana Pipe is sure to make an impression – both larger than life and sweeter in person. Showcase it on a tabletop, or use it to add flavor to your session! Either way, this unique pipe will be a hit.
Cherry Hand Pipe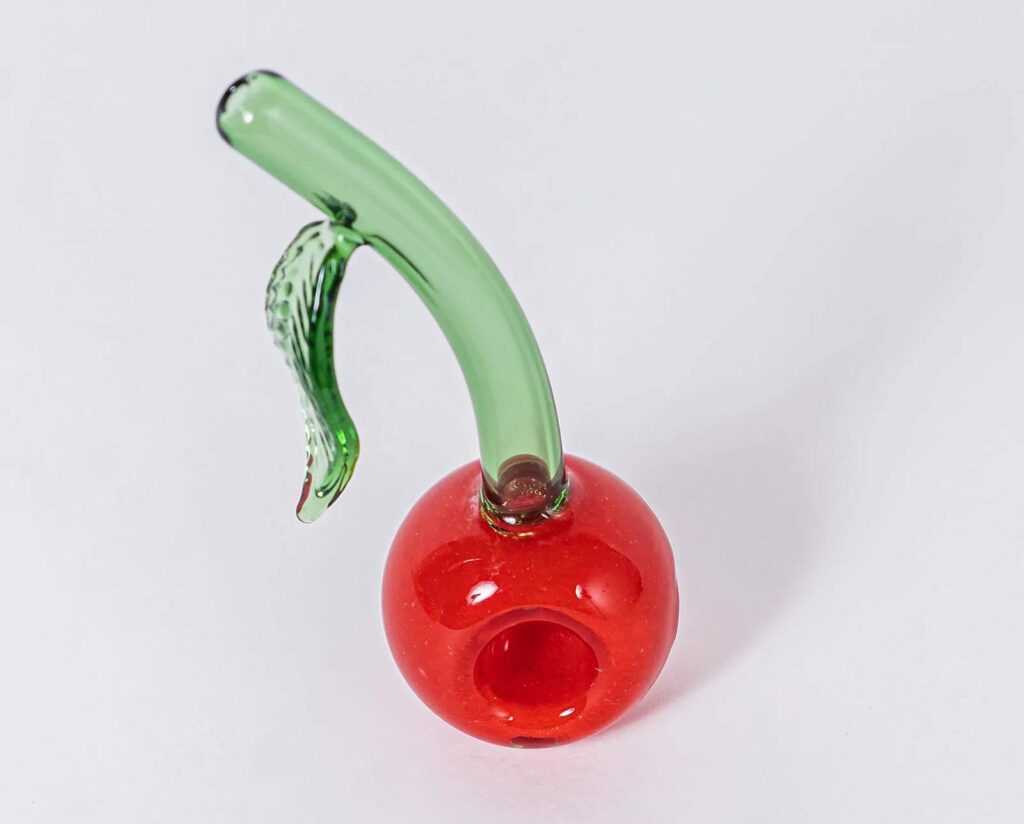 Treat your guests to something special! This Cherry Hand Pipe– made from high quality borosilicate glass – is by far better than anything you'd ever find on a dessert plate. Whether offered as a post-meal snack or in place of dessert, this pipe will bring smiles and laughter to your table and make for a truly memorable occasion.
Flower Petal Pipe
Looking for a great puff? The Petal Pipe comes in the prettiest colors and is sure to bring some serious flavor to your next sesh. Semi-transparent and full of freshness, this flower will enhance any session. Collect every color for a bouquet that's better than anything you'd find in a garden!
Tamping Sticks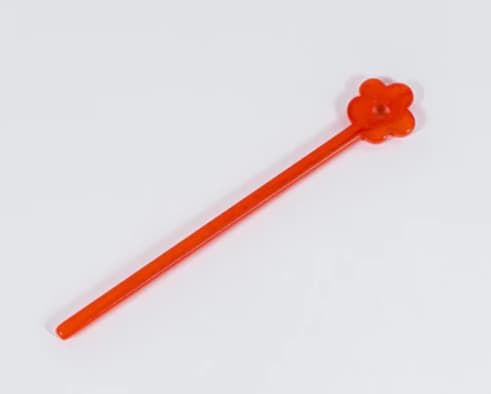 With a range of vibrant colors, these Tamping Sticks are the perfect companion for packing your joint or bowl. But when you're down to your last puffs, the flower-adorned center comes in handy as a roach clip – adding a touch of fun and surprise to your smoke sesh. No buds? No worries! Our floral friends are just as versatile – they make great decorative accessories for your hair, or spruce up any mixed drink!
Joint Barrette Hair Clip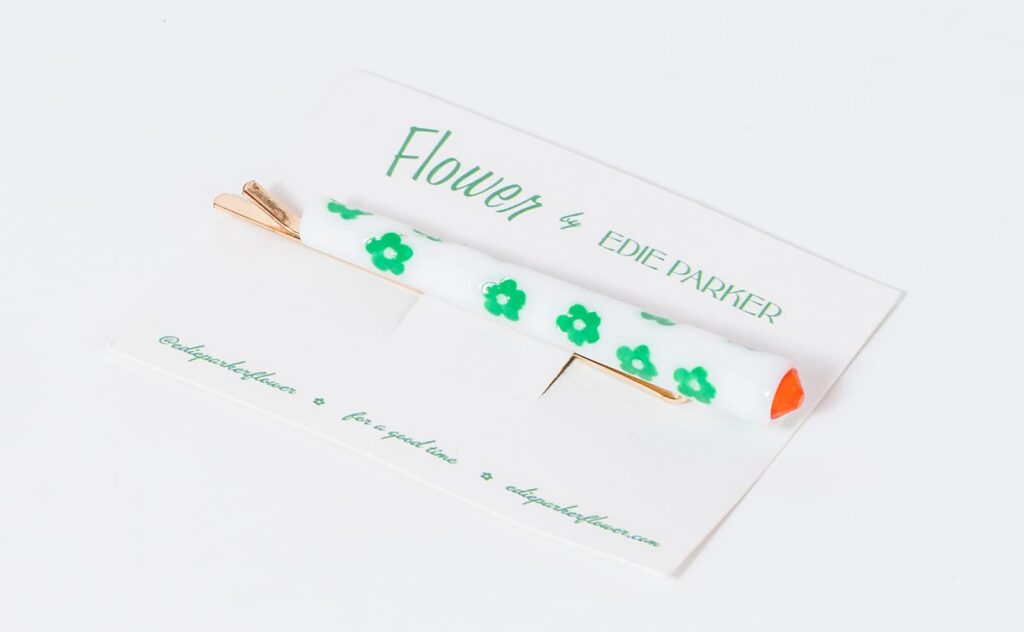 Ready to take your style up a joint? This signature Joint Barrette Hair Clip is just what you need! No matter the type of hair day it will instantly add a smokin' hot touch. For an extra glamorous effect, it comes fully emblazoned with the Edie Parker signature green floral motif and finished with a red gem, giving you the chance to glow like never before. For real joint adventures, amp up the look with two or three for a stacked effect and trendy look.
Mini Grass Handbag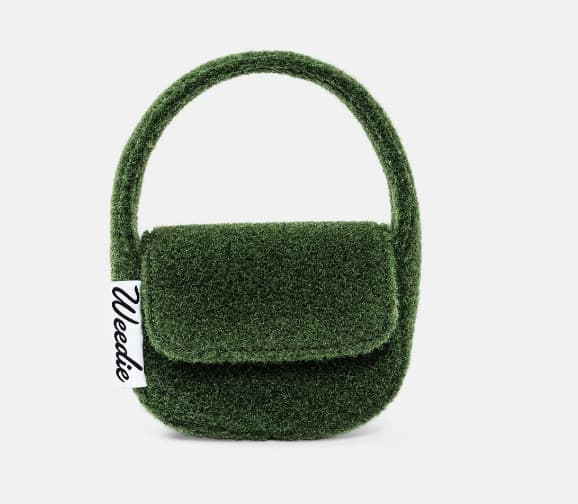 Fresh from the Garden of Edie, this mini handbag is a new way to pass the grass! With its playful design, this bag is guaranteed to be a show stopper and conversation starter – no matter the landscape. Petite in size, but with plenty of style – this bag adds a unique touch to your look with its all-over turf design. Get ready for any occasion – let the good times grow!
Mini Grass Tote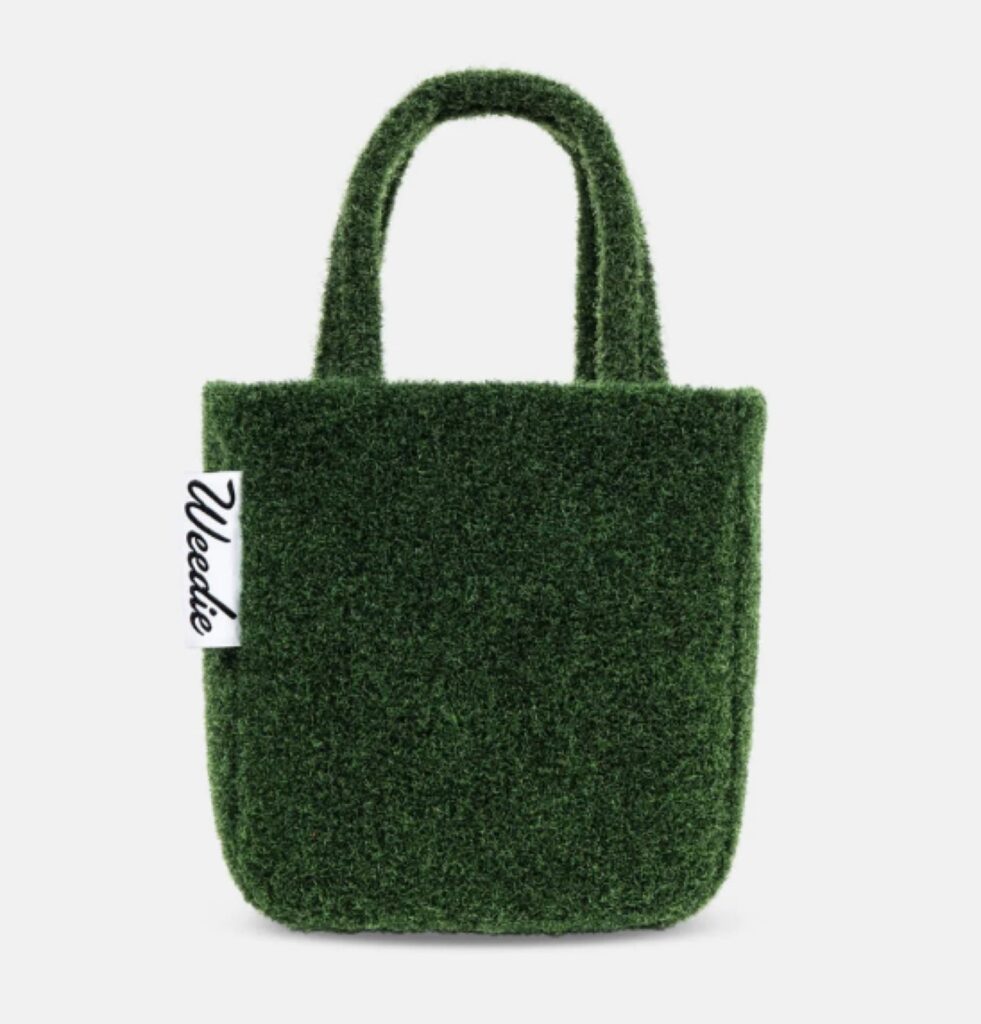 Do you like to make a statement wherever you go? The Mini Grass Tote is the perfect accessory! Not only is it easy to take care of, but its all-over turf design will give your look high impact – no matter where you roam. And with its evergreen hue and subtle size, this bag has just enough personality to liven up any outfit.
Pick Up Your Edie Parker Products at Ivy Hall
When it comes to style, Edie Parker has us totally smitten! From their signature designs to their vibrant colors, this brand has something special for everyone. Whether you're looking for a statement accessory or a subtle upgrade, Edie Parker is the perfect way to express your unique sense of fashion.
So why wait? Let your inner glamor shine through with Edie Parker. Select your local Ivy Hall Dispensary to browse the current Edie Parker products for purchase at a store near you.