Have you ever heard of the brand 'Buy Weed From Women' (BWFW)?
Based in Newark, New Jersey, BWFW is a Black women-owned and operated product design house created by Jasmine Mans. Their apparel advocates for supporting women entrepreneurs and the legalization of cannabis. They recently released two capsules of clothing and have supplied product and design to the cannabis industries in both the United States and Canada. In June 2020, BWFW was featured in Forbes for their distribution partnership with Etain Health, which highlighted their "Good Weed Good Women" cannabis industry's first cannabis (CBD) boxes.
Let's take a closer look at this amazing venture!
The Mission Behind BWFW
Buy Weed From Women's mission is to create an open platform that supports the growth of women entrepreneurs in the cannabis industry. BWFW brings together a group of open-minded creatives who share similar values around education, entrepreneurship, sustainability, and advocacy. Through community outreach initiatives, they aim to foster an environment that allows for constructive dialogue about cannabis usage by highlighting its cultural roots, medicinal uses, industrial applications, economic opportunities, as well as its political implications.
In addition to creating a platform for open dialogue about marijuana use, BWFW also donates a portion of their proceeds from "Good Weed Good Women" to the New York City Food Bank. This helps them make an even bigger impact on society by providing nutritious meals to those facing food insecurity during this difficult time. The team behind BWFW wants to create positive change through their business practices while still advocating for recreational marijuana use in states where it is legal or soon-to-be legal.
The Impact of BWFW
Since its inception in 2019, Buy Weed From Women has been making waves in the fashion world with their unique designs and strong message of female empowerment in the marijuana industry. The brand has already established itself as one of the leading voices in the conversation surrounding marijuana legalization and regulation across North America—all because they believe that everyone should have access to safe and quality cannabis products regardless of gender or race. Additionally, they are actively working with local communities on initiatives such as cleanups and community events that promote environmental awareness as well as social justice issues related to marijuana use.
Why Ivy Hall Supports BWFW
At Ivy Hall, we are passionate about supporting brands and initiatives that promote women's rights and access to quality marijuana products. That's why we are proud to stand behind BWFW.
This incredible venture has an important mission: to create positive change within our society through advocacy for women's rights and increased access to quality marijuana products. We believe that this is something that everyone should get behind, so we wanted to give our support in any way possible.
We love the fact that the brand produces stylish clothing while also having a message of empowering women and raising awareness on their important cause. Every purchase made helps contribute to their movement, which is why we strongly encourage all of our customers to check out what Buy Weed From Women has to offer!
Find 'Buy Weed From Women' Products at Ivy Hall
Keep reading to learn more about the Buy Weed From Women products carried at your local Ivy Hall dispensary:
BWFW Black Coach's Jacket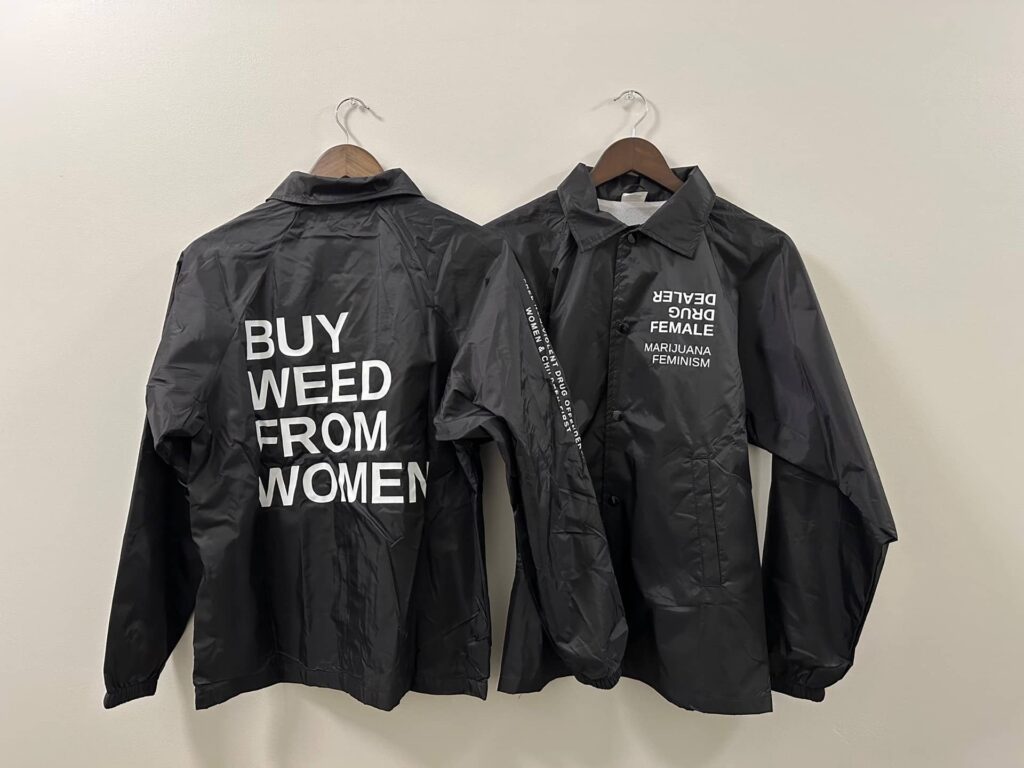 BWFW is all about empowering women, so it's no surprise that their number one seller is a jacket that proudly displays the 'female drug dealer' and 'marijuana feminism' logos. This stylish coach's jacket is made with a lightweight fabric perfect for spring weather, but its bold statement has made it equally popular as an everyday wardrobe staple. The design of this jacket allows wearers to proudly proclaim their support of the mission of women while still looking fashionable and trendy.
BWFW Black T-shirt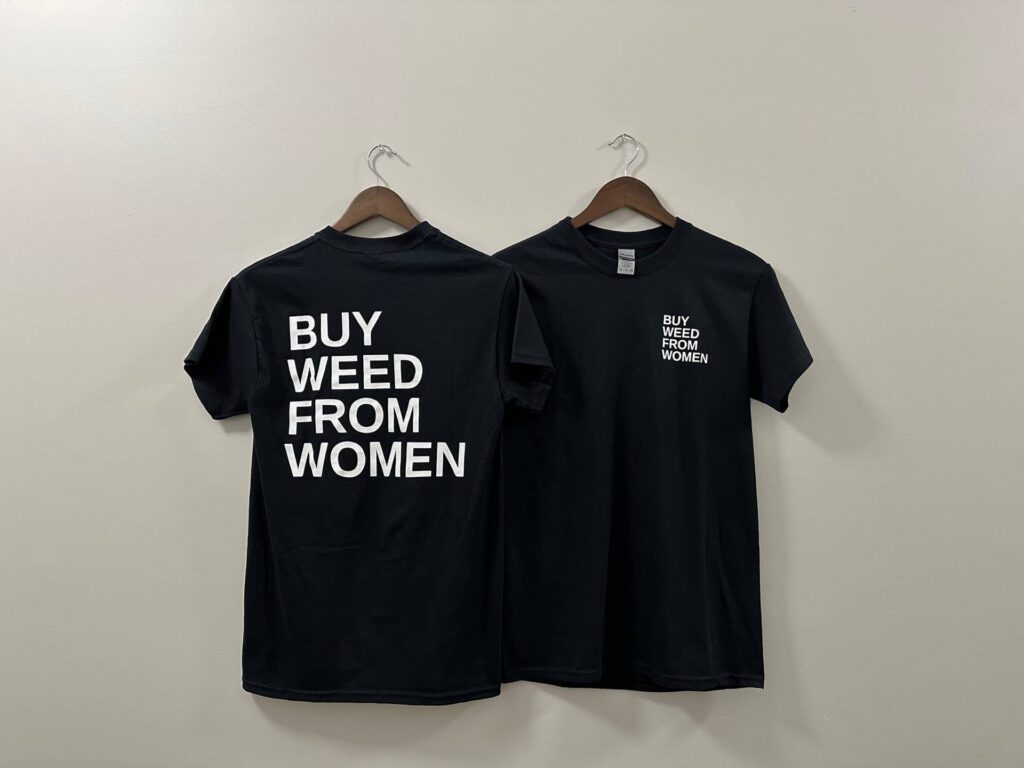 This t-shirt has its own story! It was designed by an all-female design team who was inspired by the strength of today's modern woman: resilient, confident, bold, beautiful and most importantly empowered. With each purchase of this shirt, BWFW donates 10% of proceeds to organizations that support women's causes around the world. By wearing this shirt, you can show your commitment not only to yourself but also to those who are in need of help.
BWFW Black Sweatshirt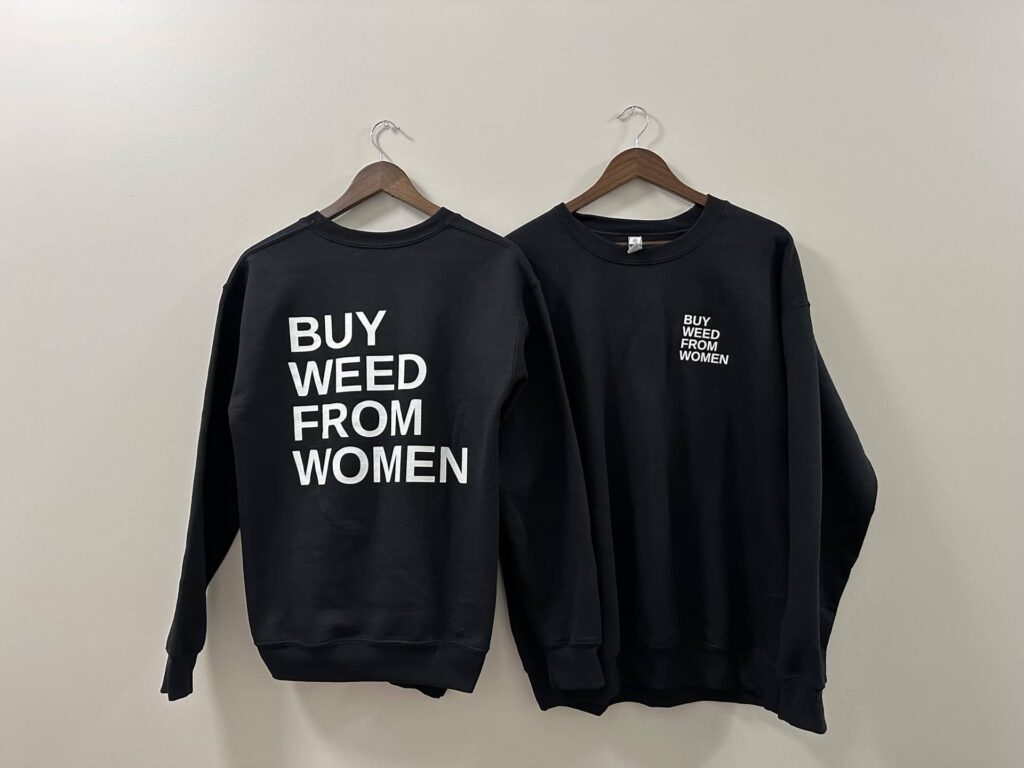 Just like the BWFW t-shirt, the sweatshirt also gives back to organizations that support women's causes around the world. Made from high quality cotton, the sweatshirt features a classic design that is perfect for any occasion. With a relaxed fit and ribbed cuffs and hem, it's sure to become one of your go-to staples. Plus, its breathable fabric keeps you cool in warmer weather while still providing warmth during cooler temperatures. Whether you're headed to work or out on the town, the BWFW Black Sweatshirt looks cute while also giving back!
BWFW Pink Long Sleeve Tee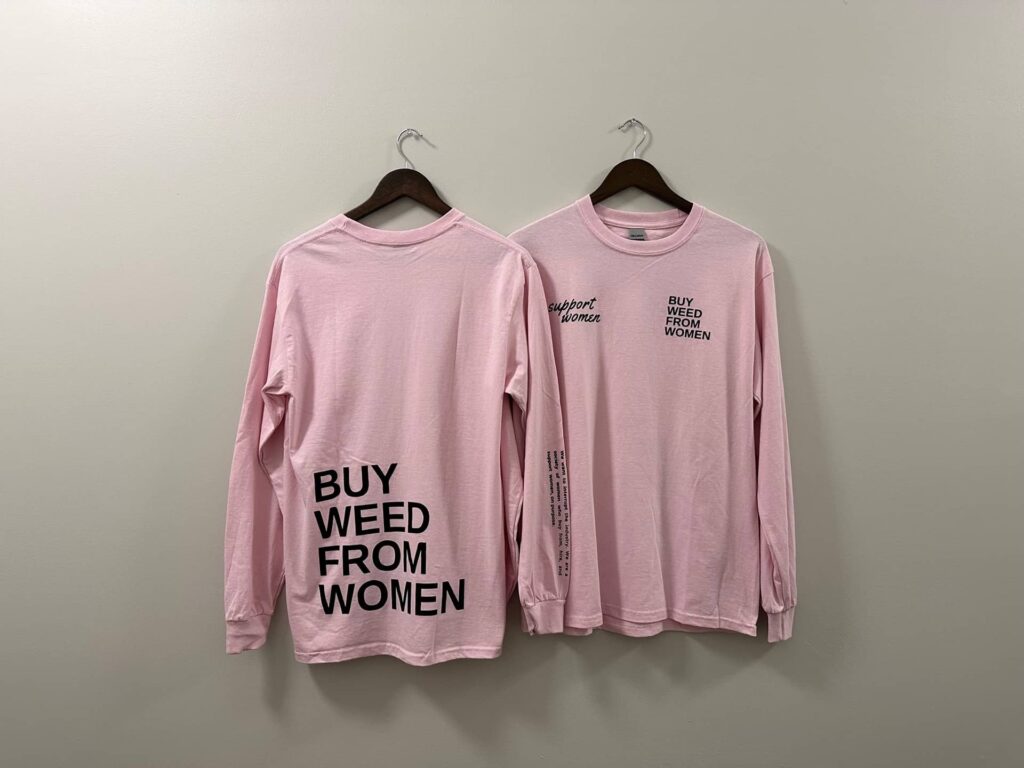 This super soft and comfy pink long sleeve tee rocks the BWFW logo and mission. The sleeve says: "We want to interrupt the industry. We are a society of women who buy from, hire, and support women, on purpose." Perfect for dressy or casual wear, this top offers versatility while still making a statement!
BWFW Tan Burlap Tote Bag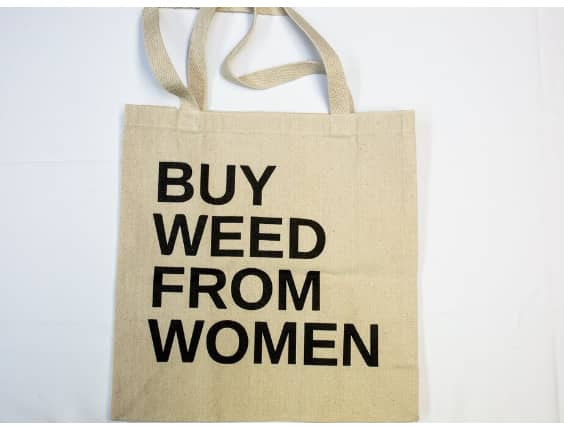 Not to be outdone, the highly sought-after classic tan burlap tote bag also makes a powerful statement. This classic design features a large Buy Weed From Women logo, showcasing the wearer's dedication to female empowerment. Whether you're wearing the jacket or carrying the bag, you'll be sure to make a statement in support of women everywhere.
BWFW Black Burlap Tote Bag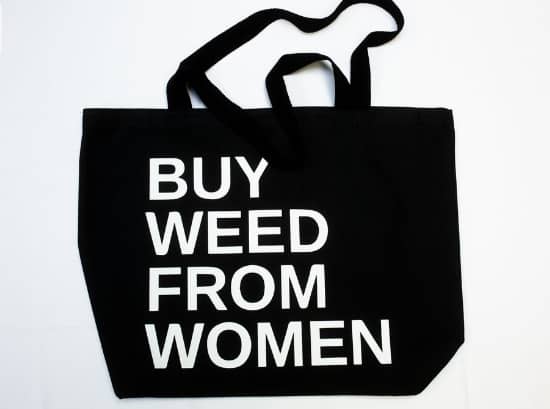 As well as being fashionable, the BWFW tote bag is also highly sustainable due to its durable burlap fabric which is environmentally-friendly and stands up well against wear and tear. It's perfect for carrying your groceries home from the store without fear of spilling any contents or damaging the bag itself. Plus, with its simple black and white color palette, it can match just about any outfit you choose – making it a great option for both casual or dressy occasions alike.
BWFW Marijuana Feminism Burlap Tote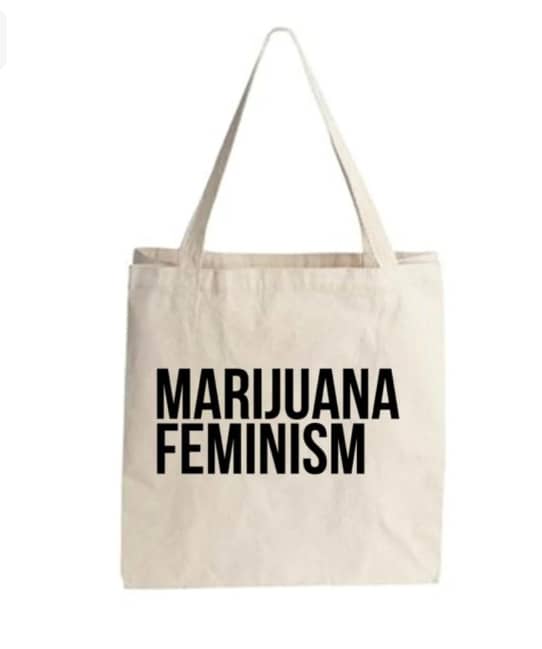 When you buy this bag you are also supporting an important cause: female entrepreneurship in the cannabis industry. By choosing this Buy Weed From Women accessory you are pledging your commitment to promoting economic independence among women in the sector. This modern take on an essential everyday item is sure to become one of your go-to favorites!
Find Buy Weed From Women Products at Ivy Hall
At Ivy Hall, we're proud to support New Jersey's female entrepreneurs and are dedicated to furthering social progress by giving prominence to causes such as those championed by BWFW. We hope that by joining forces with them, and other amazing ventures like theirs, together we will be able to create a brighter future where everyone can thrive!
If you want to learn more about the BWFW products or have any questions, our team is always happy to help! Ready to start shopping? Find the BWFW collection at your local Ivy Hall.