Choosing between CBD and THC is a decision faced by many people looking for therapeutic effects from their cannabis products. While each is a critical component of the naturally grown cannabis plant and provides a range of important medicinal qualities, they are unique in their chemical composition and their effects on the human body. For example, THC has long been a choice for many who are looking to enhance their mood with the mental and physical effects of the plant's psychoactive component. CBD, on the other hand, has been a popular choice for those who are looking for a calming effect while avoiding the impacts on their mental focus.
These two most prevalent cannabinoids, as well as the host of other cannabinoids and cannabis compounds provided by this glorious plant, have a litany of uses – including relief from many ailments such as muscle pain, anxiety, and more. Perhaps none of the therapeutic products we offer here at Ivy Hall address these quite so thoroughly as those from Avexia. Learn more about this unique cannabis brand and its primary cannabinoids.
Know the Difference Between THC and CBD
Both CBD and THC are cannabinoid compounds derived from cannabis, a natural plant that grows the same as your favorite seasonal flowers with the right light and the right amount of water. As cannabinoids, they are capable of interacting with the body's endocannabinoid system, a set of receptors specifically created to receive similar compounds that can exert effects on mood, sleep, pain, inflammation, and more. However, while these two most prevalent cannabinoids are derived from the same plant, their effects vary greatly.
CBD
The process of extracting CBD from the cannabis plant removes the resinous oils from the cannabis flower, which are rich in cannabinoids, terpenes, flavonoids, fatty acids, and other elements essential for producing cannabis effects. Producers can extract CBD from industrial hemp plants, which must by law contain less than 0.3% THC, or along with THC. As a result, to be considered a full-spectrum CBD product, it must test below .3% THC. To be considered a broad-spectrum CBD product, there should be almost no THC.
CBD products boast the following unique characteristics:
Do not produce psychoactive effects.
Provide relief for many physical muscle ailments such as pain, tension, and inflammation.
Produce a calming effect that could aid in stress relief and stabilizing moods.
THC
Like CBD products, cannabis products that contain THC must go through an extraction process that is similar in strategy with the goal to extract the cannabinoids, terpenes, flavonoids, and other elements while retaining high concentrations of THC. To do this, cannabis plants are often bred to contain high percentages of THC or an ideal ratio of THC and CBD. This process leaves users with a product that:
Creates a psychoactive euphoric or calming effect that often leaves users with a feeling of well-being.
Can provide increased focus and aid in calming anxiety.
Can function along with CBD to provide some relief for muscle pain, inflammation, and more.
Avexia: The Convergence of Essential Cannabinoids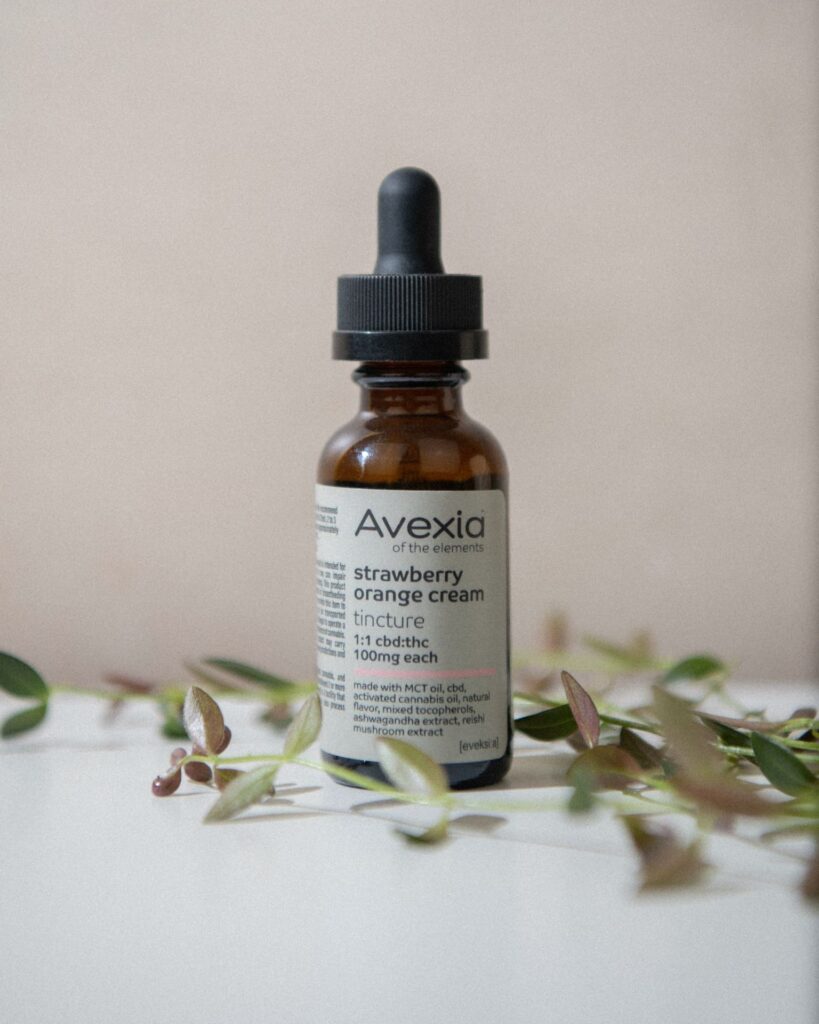 While both types of products offer the alternative healing you may be looking for, one brand in particular sought to make the CBD versus THC decision a bit easier. Avexia is a premium cannabis brand owned by reputable cannabis creator Verano that focuses on just-right levels of THC and CBD to maximize the healing effects of both. The result is a product line capable of providing consumers with the balance they seek for full-spectrum effects.
These carefully balanced ratios allow high-end Avexia products to work quickly so you can begin feeling the physical or mental relief you seek. In addition, if you're like many who choose either CBD or THC products, you may be looking for an alternative to traditional healthcare solutions or simply looking for a way to create more opportunities to genuinely feel good. Avexia provides the products you need to address both fronts.
CBD and THC, along with the other range of cannabinoids found in cannabis, have the potential to exert powerful effects on the body. As mentioned, this comes from the compound's individual impact on the body's endocannabinoid system and the way it alters the way the ECS helps to create the chemicals that help us feel good and work to heal ourselves. When working together, cannabinoids and terpenes create a more extensive synergistic response known as the entourage effect that provides the body with more relief. This is why we love the Avexia approach and variety of products.
Avexia brand products are focused on self-care, and each is specifically designed for experienced and new cannabis users. By offering an alternative method of physical and emotional relief – as well as a crucial method of relaxation – Avexia's blend of THC, CBD, and secondary cannabinoids can help introduce you to a new, natural alternative. If you're already familiar with the cannabis world, Avexia can be a therapeutic way to enhance your experience.
What Is Avexia Used for?
There are several ways that this high-end brand separates itself from others. Avexia:
Meets Global Food Safety Initiative quality standards.
Is an award-winning brand across multiple product formats and formulas.
Is composed of environmentally friendly products that are responsibly sourced.
Uses proven blends of CBD and THC at varying levels in innovative products.
Blends secondary cannabinoids like CBN and CBG, as well as other ingredients like turmeric, to provide whole-body wellness.
Provides products that encourage correct dosages for all cannabis clients.
Produces the desired therapeutic effects that both medicinal patients and recreational users are looking for.
These benefits can help you ensure Avexia targets many symptoms. Effective doses of Avexia can help with relief from:
Muscle pain and inflammation
Anxiety, stress, and tension
Side-effects of medical treatments for critical conditions such as cancer
What Are the Ingredients in Avexia Tablets?
Avexia is a premium cannabis brand on the cutting edge of cannabis product creation. Instead of introducing another vape, gummy, or edible, Avexia chooses instead to create products and branding reminiscent of high-end supplement stores or spas. One such product is their microdosing tablets.
Microdosing is rising in popularity, particularly in states where other alternative health solutions like psilocybin are on the rise. Avexia's unique cannabis tablets are designed to provide you with more control over the dose you take to exert change over time without extensive psychoactive effects. With dividable tablets, the doses start small and allow you to change the dose based on need.
Better yet, Avexia tablets are made from all-natural ingredients. The signature red color of the Ascend tablet, for instance, comes from a blend of radish and beetroot. Other ingredients will be specific to the type of tablet you purchase.
Avexia Harmony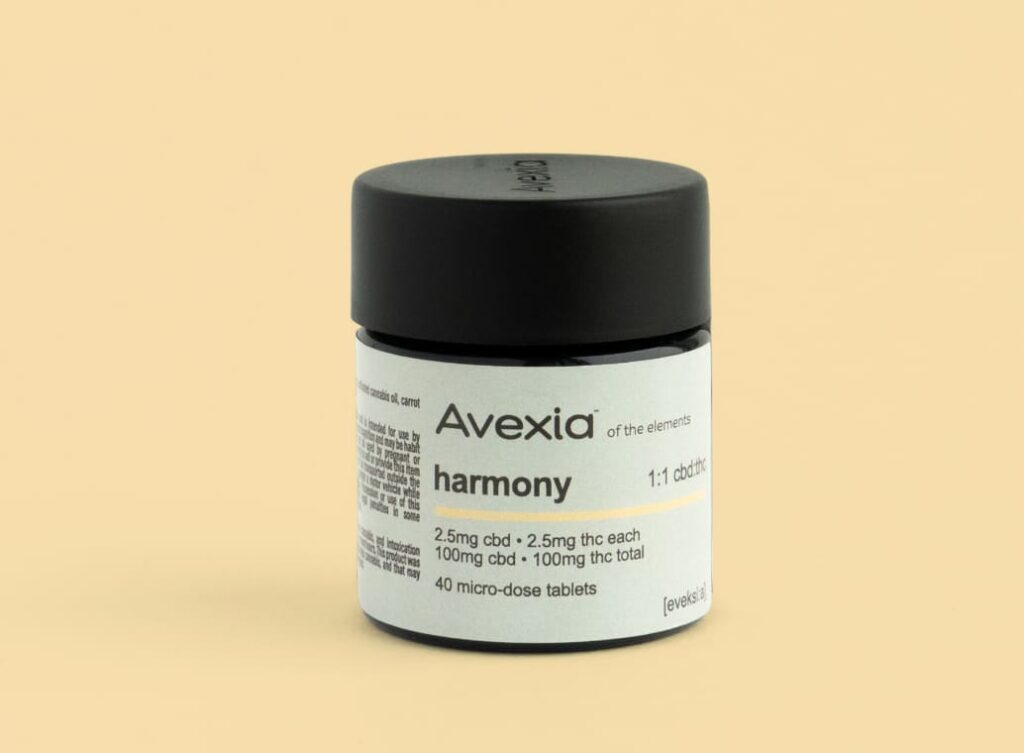 The Harmony tablet consists of a 1:1 ratio of CBD and THC. Equal parts of both, known as the Golden Ratio, indicate the industry-accepted ideal ratio capable of providing the entourage effect at its highest level. With this ratio, you'll receive the best therapeutic effects from both THC and CBD, including deep nerve or muscle pain relief (THC) as well as inflammation relief and relaxation (CBD). Ingredients in the Harmony tablets include carrot and turmeric, which are designed to aid in the anti-inflammatory properties. Harmony tablets are lauded for their equal blend of calming and pain relief.
Avexia Comfort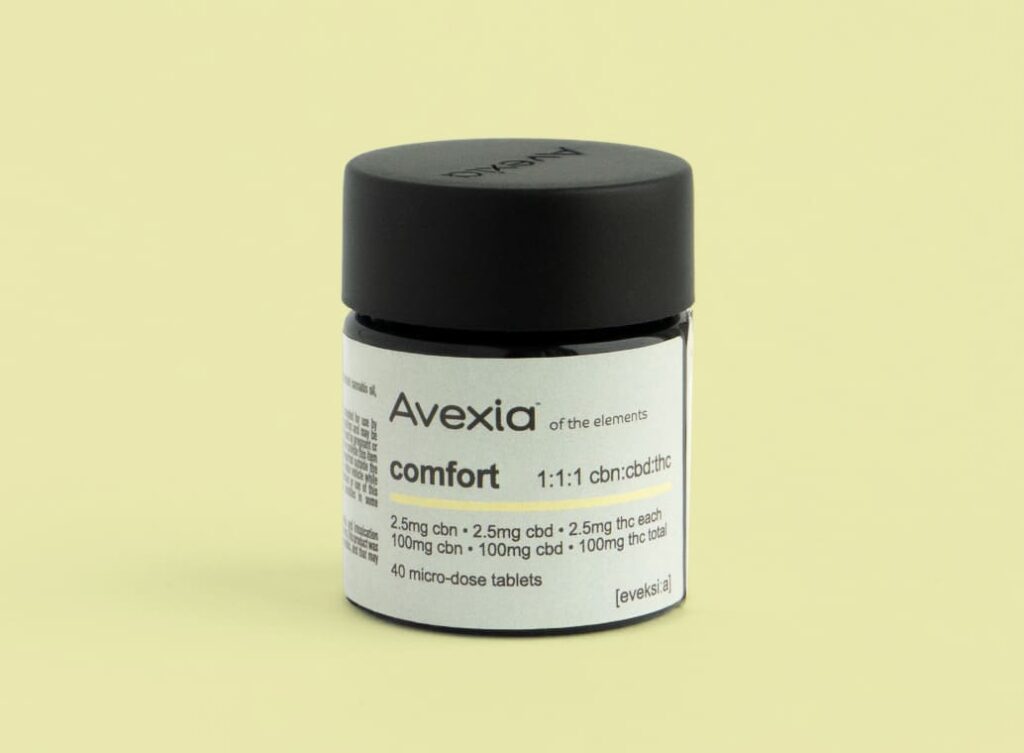 The Comfort tablet keeps the 1:1 ratio of CBD to THC but introduces a 1:1:1 ratio by adding CBN. This cannabinoid is specifically used for its ability to work like a sedative, appealing to consumers who are looking for the addition of a sleep aid. This means you can experience the relaxation assistance and pain relief of Harmony but add in an improved ability to sleep. As mentioned, the microdose style of these Avexia tablets enables you to safely introduce yourself to CBN and discover how much you may want based on your individual needs.
Avexia Ascend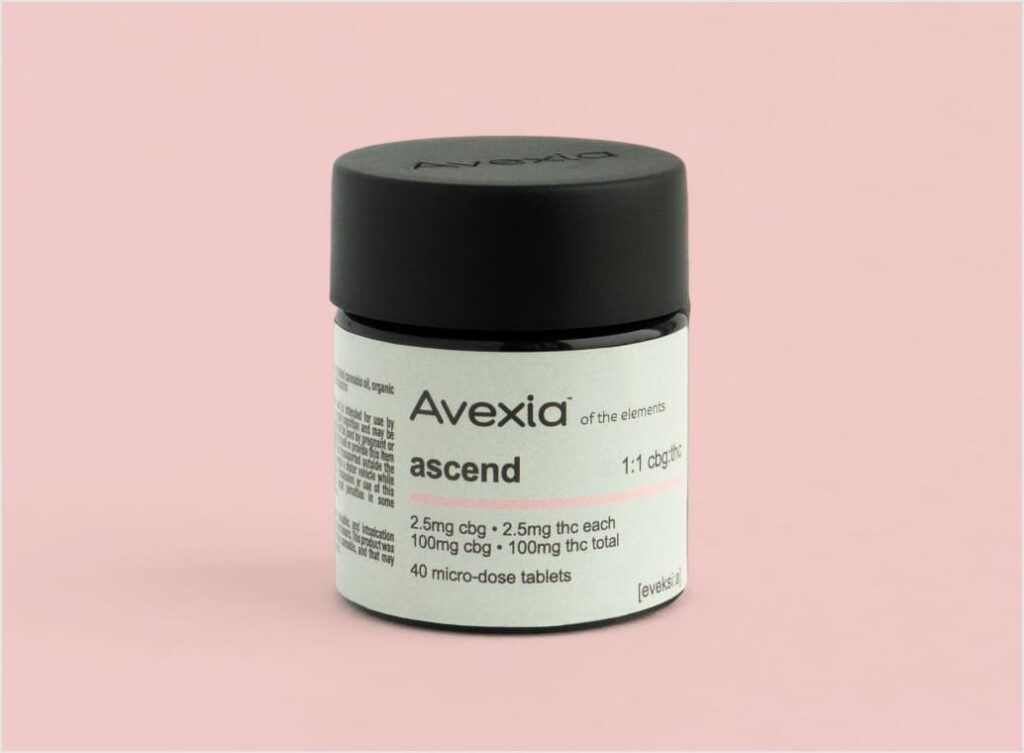 The Ascend tablet replaces the CBD in the other products with CBG to create a 1:1 ratio of CBD to THC. CBG is a fairly newly discovered cannabinoid that is still being examined for its unique characteristics. However, it has shown several benefits for those looking for antifungal, antiparasitic, and antibacterial properties. In some initial research, it has also been shown to help fight against certain cancers.
The difference between CBN and CBG in the Ascend tablet makes it uniquely beneficial if you're looking to stay energized while experiencing relief. Filled with antioxidants from beetroot, radish, and other vitamins, this tablet can provide you with pain relief while focusing on increasing your energy levels by eliminating CBD.
Other Unique Avexia Products
While Avexia's signature microdosing tablets offer a unique, discreet, and high-end alternative to more mainstream cannabis products such as vapes, gummies, and other edibles, there are other products that continue to set Avexia apart from other brands. Among them are some stellar topical products as well as some truly potent RSO.
Avexia Pain Relief Balm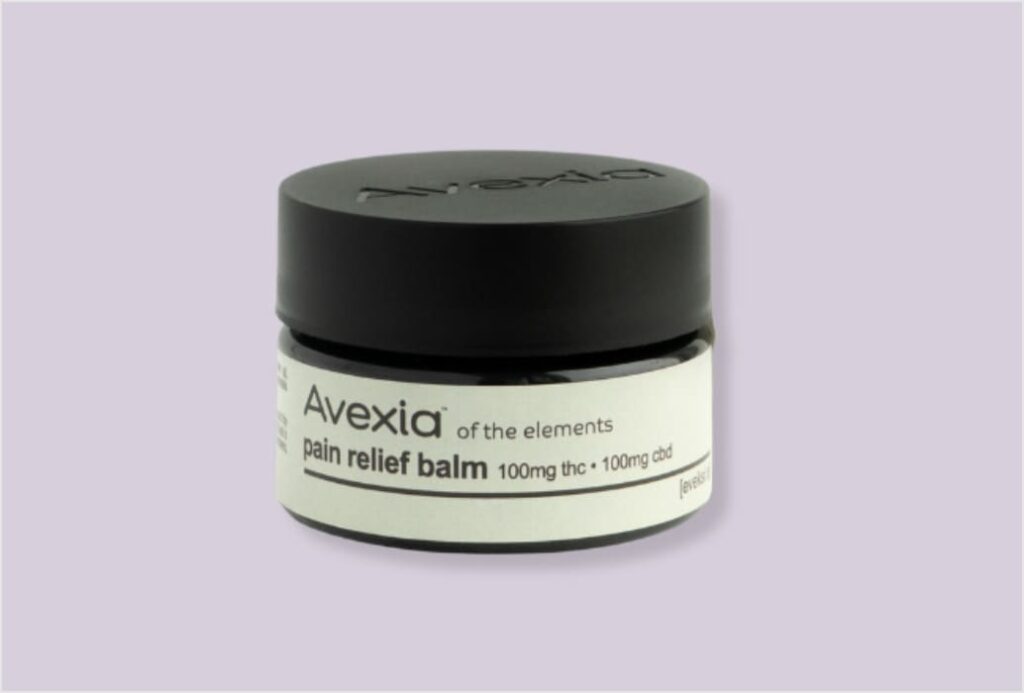 While the majority of THC and CBD products are inhaled or ingested, many people experience relief with external topical applications. Using the same 1:1 CBD to THC ratio as the Harmony tablets, Avexia Pain Relief Balm contains 100 mg of both CBD and THC. When applied to an affected area, the balm provides the same effects as the tablets with a much more targeted approach. However, unlike ingestion, this topical balm will not provide the psychoactive impacts of THC, just localized relief.
Avexia Epsom Bath Soak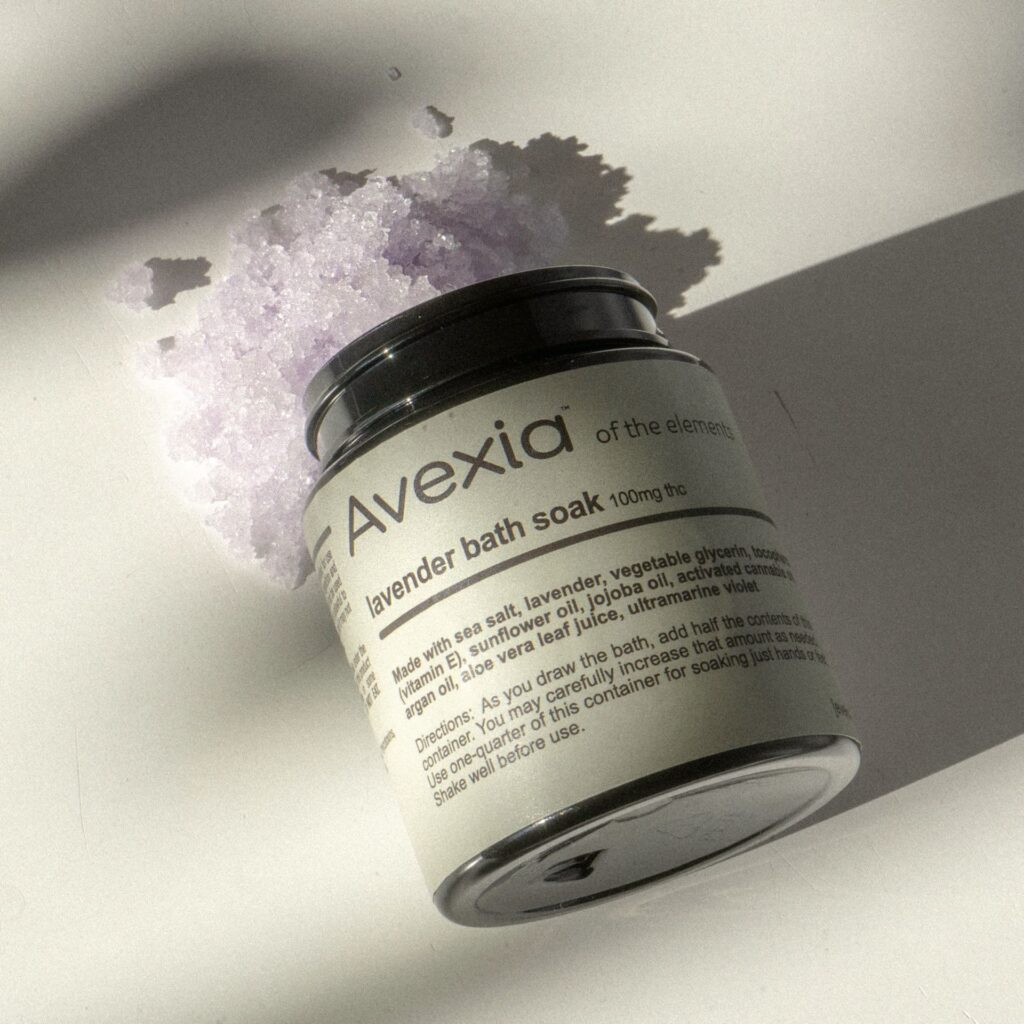 Avexia's Epsom Bath Soak brings the relaxation of a hot bath together with the benefits of a CBD and THC product. While most people don't think about pouring THC or CBD into their bath water, with Avexia's product, the benefits of relaxation and pain relief can be felt all over. This bath soak is infused with lavender, sea salt, jojoba oil, argan oil, aloe vera, and other natural ingredients to create a unique experience.
Avexia Rick Simpson Oil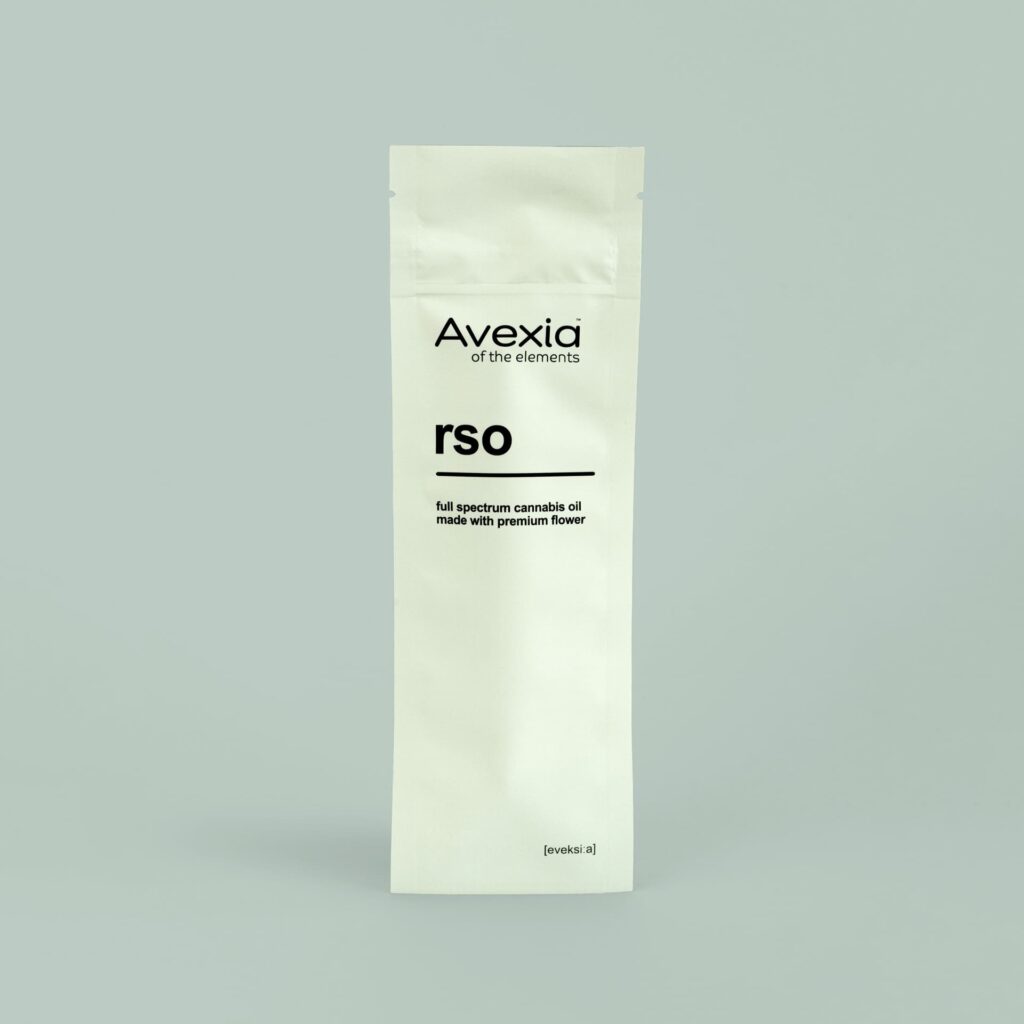 Rick Simpson Oil, more commonly referred to as RSO, is a unique cannabis concentrate product in which essential cannabis compounds are removed from the cannabis plant in oil form. RSO, however, provides an even more complete product than most other extracts, as it uses the entire plant to create a powerful concentrate with cannabinoids, terpenes, flavonoids, and even chlorophyll. Named after the inventor of the extraction process, RSO has been a part of many treatments for people with cancer and other ailments.
Avexia RSO products come in .5-g containers and can be taken under the tongue, swallowed, or added to other products such as food or drink. Some people even choose to apply RSO topically. Offered in high-THC potencies and in several strains such as Orange Pound Cake, Lemon Sorbet, Pomelo Diesel, Grape Bubblegum, and Cherry Punch, there is a version for just about everyone.
About Verano: Avexia's Parent Company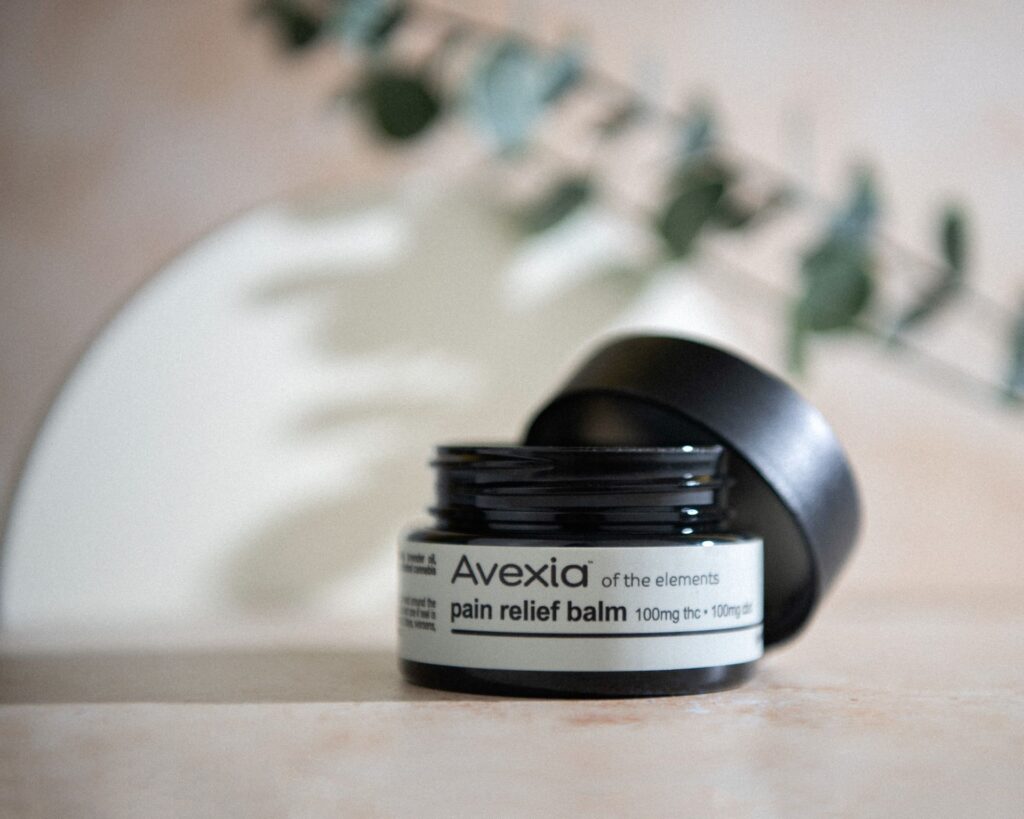 Avexia is a premium line of cannabis products produced by parent company Verano with the goal of highlighting the unique benefits of blending cannabinoids. The goal of the Avexia brand is to create a whole-body experience in which you feel a sense of wellness from head to toe. These products were designed for consumers already familiar with the benefits of THC and CBD and looking to enhance their experience as well as new consumers exploring the alternative health benefits offered by natural, plant-based products.
Ivy Hall is proud to carry Avexia products. With our mission of providing relief, relaxation, and a unique sensory experience for our local cannabis community, Avexia's blended products fit as naturally as its ingredients into what we do. Our friendly neighborhood dispensary is a uniquely comforting environment with a focus on providing an elevated experience for cannabis clients of all kinds. Whether you are new to cannabis or an experienced consumer, Avexia products are another example of not only Verano's commitment to excellence but ours as well.
Stop into an Ivy Hall Dispensary today and let our friendly staff help you find the Avexia product tailored to your wellness needs. Whether you're looking for a microdosing tablet, a way to enhance your relaxing bath, or a powerful oral extract, our team is here to help.
Resources: