For Americans, Thanksgiving is a special time that we set aside to gather with loved ones and give thanks for the good things in our lives; many of us continue the spirit as autumn fades into winter and the promise of a new year comes into focus. Today, as society and culture move forward into the meat of the 21st century, modern Thanksgivings are likewise evolving with unique twists. One of our favorites is the way more and more people are incorporating cannabis into their Thanksgiving traditions.
Today, we will explore this growing trend of including cannabis as part of your Thanksgiving festivities. While you can, quite literally, stuff your turkey with cannabis, there are many other more refined and more subtle ways to incorporate cannabis into Thanksgiving. We're here to inspire and empower you to take your Thanksgiving sensory and savory rituals to the next level – join us as we have the most cannabis-positive holiday ever.
A Modern Twist on Thanksgiving Traditions
As "Danksgiving" and other cannabis-infused holiday ideas gain popularity in the public consciousness, more individuals are discovering how cannabis can add a unique, enjoyable, and positive element to long-standing traditions like Thanksgiving. Best of all, how you achieve this is totally customizable to your individual goals and vibes.
Cannabis promotes relaxation, enhances sensory experiences, helps to foster a social atmosphere, and just generally increases a sense of well-being when used responsibly. Imagine a Thanksgiving spread full of cannabis-infused dishes around which laughter and conversations flow freely in a relaxed atmosphere. That sounds like the ideal Thanksgiving to us.
Selecting the Right Strains for the Occasion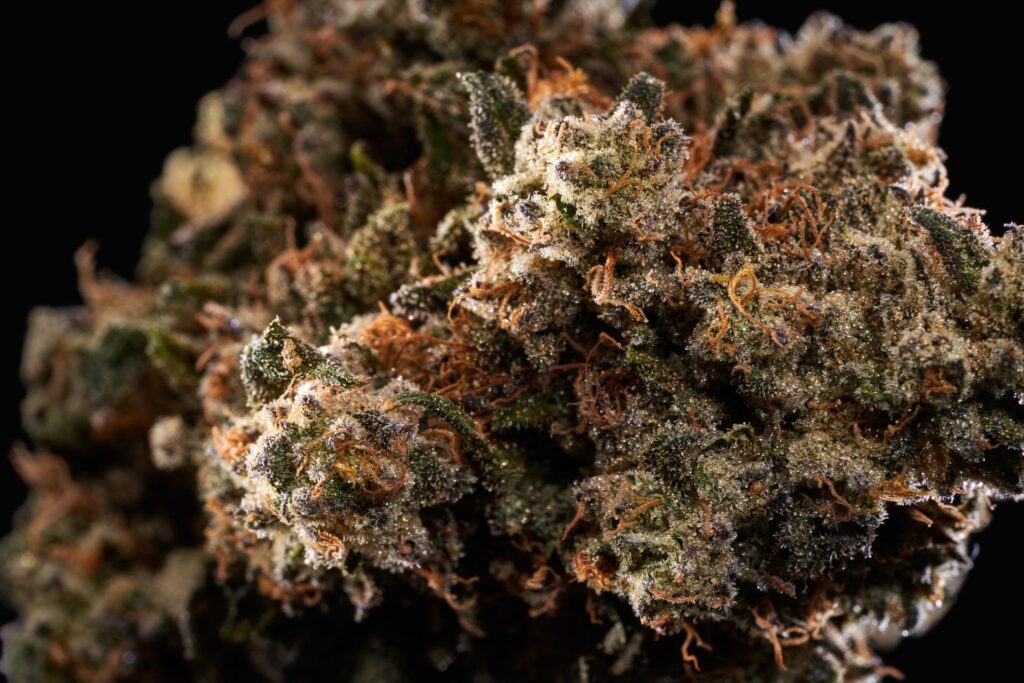 You can find any number of articles online suggesting wine pairings for various Thanksgiving dishes, but what about Thanksgiving and cannabis pairings? Fortunately for us, the staggering number of potential terpene combinations gives us near-endless options for matching our favorite holiday foods to the buds that will complement them perfectly.
Consider some of the following strains for use before, after, and/or during your next Thanksgiving meal:
Bubba Fett – The first time our marketing coordinator, Samantha, tried this sumptuous strain, she remembers saying out loud that it tasted like a Thanksgiving feast all in one hit. Plus, this indica-heavy strain is a great Turkey-Day finisher as it provides a relaxing body high.
Red Velvet – Manuel, another member from our team, suggests the Red Velvet by Revolution Cannabis. He says it offers a really enjoyable smoke all the way to the filler tip and it offers a pleasant high that sits right anytime.
Garlic and Bananas – While the name sounds less than appetizing in almost any context, the complex flavor profile of this strain (testing at nearly 33% THC) works well alongside robust, earthy dishes like turkey stuffing and green bean casserole.
Reserve Butterstuff – Straight from the reserve collection of top cannabis producer Ozone, this powerful strain lives up to its name with a buttery, rich flavor that wouldn't be out of place atop a mound of mashed potatoes or candied yams.
Georgia Pie – Did your cousin once again promise to bring dessert and forget? Substitute a tasty Georgia Pie blunt for the missing pumpkin pie, and nobody will leave Thanksgiving unsatisfied.
About Cannabis-Infused Thanksgiving Recipes
Of course, friends and family are what makes it all worthwhile, but the aesthetic and spiritual heart of any Thanksgiving event is to be found in whatever's on the table. So, if you want to go all-out with your Thanksgiving makeover, focus on the food first.
We're here to help by showcasing a few favorite cannabis recipes for Thanksgiving that will be a hit at your gatherings. We've chosen recipes that should be easy to work into any feast, whether your Thanksgiving menu is traditional or innovative. These recipes are meant to be flexible, so if you have culinary experience, don't be shy about experimenting or swapping out ingredients.
When customizing these dishes, also make sure to carefully consider the amount of cannabis you're using relative to the likely tolerance of your guests. For larger crowds, consider serving plenty of cannabis-free, CBD-only, or low-THC dishes so that every guest can guide their own consumption and have a great experience. And, as always, be sure to fully inform your guests about the contents of each dish.
A Note About Cannabutter
All the recipes here rely on pre-prepared cannabutter (or you can substitute cannabis-infused cooking oil or coconut oil, if you prefer). If you're not familiar with making cannabutter, it's far less intimidating than you might think, so pause and review that process before you go any further. Alternatively, you can use regular butter in these recipes and simply add an edible cannabis extract if that's your preference.
The amount of cannabutter or infused oil used in these recipes often has more to do with the amount of oils and fats being added to the dish than with the actual amount of cannabis. This means that if you want to experiment with the strength of these recipes, you should do so by using weaker or stronger cannabutter rather than by significantly reducing or increasing the total amount of butter used. For example, if you are expecting guests with a low tolerance to THC, you may want to start with cooking up a batch of mild, low-THC cannabutter to use.
Our Favorite Recipes to Blaze Up Your Thanksgiving
The dishes below should give you a solid basis for your cannabis-themed Thanksgiving menu. We've tried to include options for every course, such as cannabis edibles for Thanksgiving dessert, cannabis-infused side dishes for Thanksgiving, and even some cannabis-inspired Thanksgiving dishes suitable for your main course.
Cannabis Infused Mashed Potatoes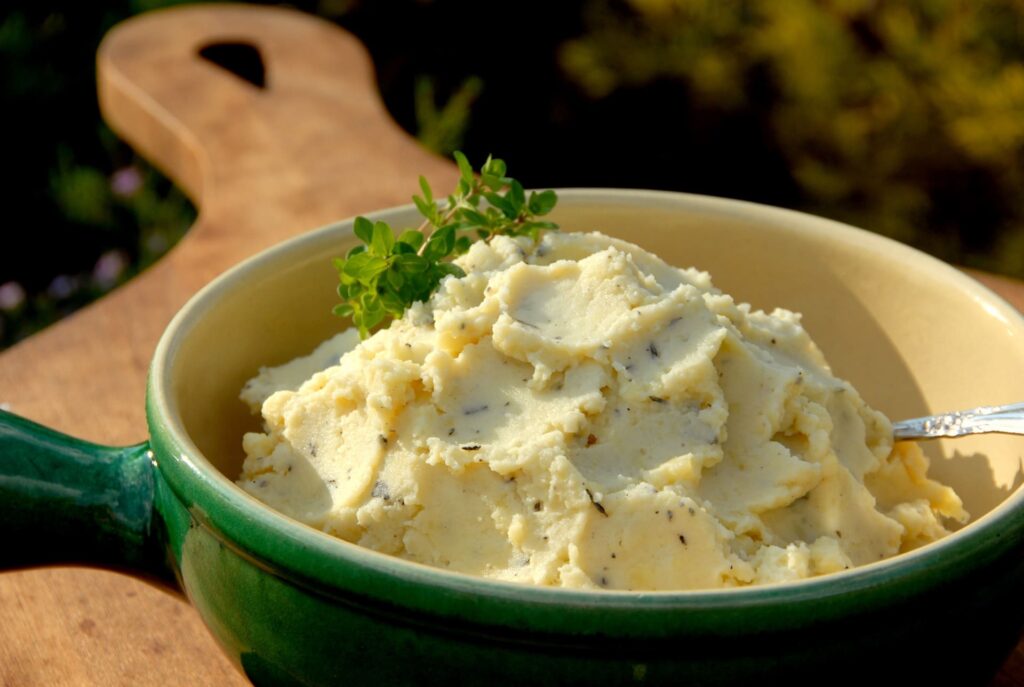 It's just not Thanksgiving without mashed potatoes. And, much like any other dish that calls for yummy, melted butter to be used as a condiment, mashed potatoes offer an extremely simple route for those with higher tolerances to add extra cannabis to their plate.
Ingredients:
4-5 lb. potatoes of your choosing (we love Yukon Golds for mashing)
2 t sea salt (or your favorite salt)
¼ c unsalted butter
¼ c cannabutter
½ c heavy cream
Two sprigs of fresh rosemary (substitute 1 or 2 t dried rosemary if fresh is unavailable–larger chunks are ideal so that it can be strained out effectively)
One bulb of garlic, crushed but not chopped
Directions:
Peel the potatoes unless you prefer skin for a more rustic "smashed potato" style.
Dice your potatoes into approximately 1-inch cubes.
Add the potato pieces and salt to a large pot of water.
Bring the water to a gentle boil, then reduce to a simmer for 10-15 minutes or until the potatoes are tender enough to easily spear with a fork.
Turn off the stovetop. Strain the water from the potatoes, then return them to the still-hot pot, stirring vigorously to help evaporate some of the remaining moisture. Less water will help keep the final product thick and fluffy.
While still hot but cool enough to work with safely, transfer the potatoes to a large bowl and mash with a potato masher. Keep mashing until it is your desired consistency.
Add your regular butter and cannabutter, and continue stirring until fully incorporated.
Put your heavy cream, rosemary, and garlic in a saucepan and gently bring them to a simmer for about 5 minutes, being careful not to burn the mixture.
Pick out or strain the excess plant matter (rosemary and garlic) from your cream, then gradually stir it into your potato-and-butter mixture.
Top with additional butter/cannabutter, black pepper, fresh herbs, gravy, etc., as desired.
Thanksgiving Green Bean Canna-Casserole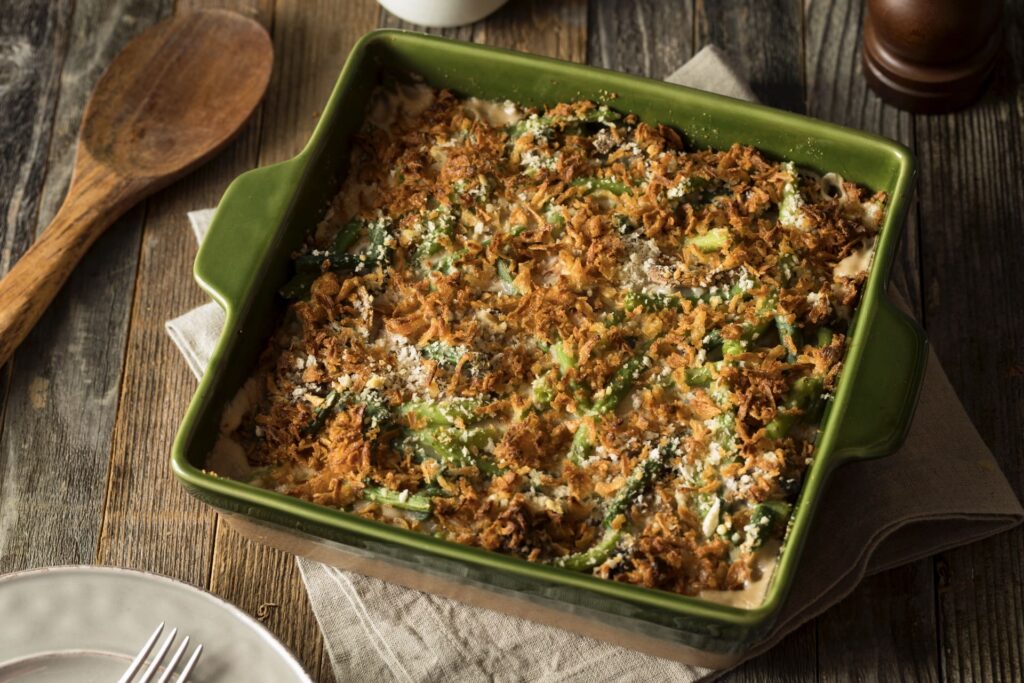 Green bean casserole is one of those culinary oddities that only seems to emerge at Thanksgiving. Here's how to make the most of its annual appearance by adding a little dankness to a classic.
Ingredients:
4 c green beans, thawed, drained, and patted dry (we love the locked-in freshness you get with frozen beans, but many people prefer to use canned beans)
One can cream of mushroom soup (you can also use cream of celery, cream of chicken, or cream of potato)
Optional: 1 t dried black trumpet mushrooms, finely crushed (or you can add a few regular white mushrooms, finely diced if you don't have access to gourmet mushrooms)
Optional: ¼ c diced bacon or ham, fully cooked
½ c heavy cream (or milk)
1 t soy sauce
¼ c melted cannabutter
Optional: ½ c shredded cheese (mild cheddar works well for most tastes, but a Swiss/Gruyere blend is a great alternative choice for elevating this classic)
Salt and pepper to taste
1 ½ c crispy onion, divided into 1 c and ½ c portions
Directions:
Preheat your oven to 350 degrees F.
In a mixing bowl, combine your beans, cream soup, heavy cream, mushrooms, soy sauce, cannabutter, meat (if using), ½ c of the crispy onions, most of your cheese, salt, and pepper. Note that this is all of your ingredients, aside from some remaining onions and cheese.
Give the mixture a few stirs, just until the beans are well coated. Then, place into a casserole dish, spreading with a spoon or spatula to ensure uniform depth throughout.
Bake, uncovered, for 30 minutes.
Remove from the oven. The liquid should be gently bubbling by this point; if it appears too cold, increase the oven temperature to 375 and return to the oven for an additional 10 minutes.
Top with the remaining crispy onions and cheese. Optional: drizzle more cannabutter across the top at this point to boost the THC levels and cannabis flavor.
Return your casserole to the oven to finish. This final step can take anywhere from 5 to 15 minutes, so rely on visual cues to know when it's done: the cheese on top should be fully melted and just starting to brown on the edges.
Grandma Mary's Canna-Best Turkey Stuffing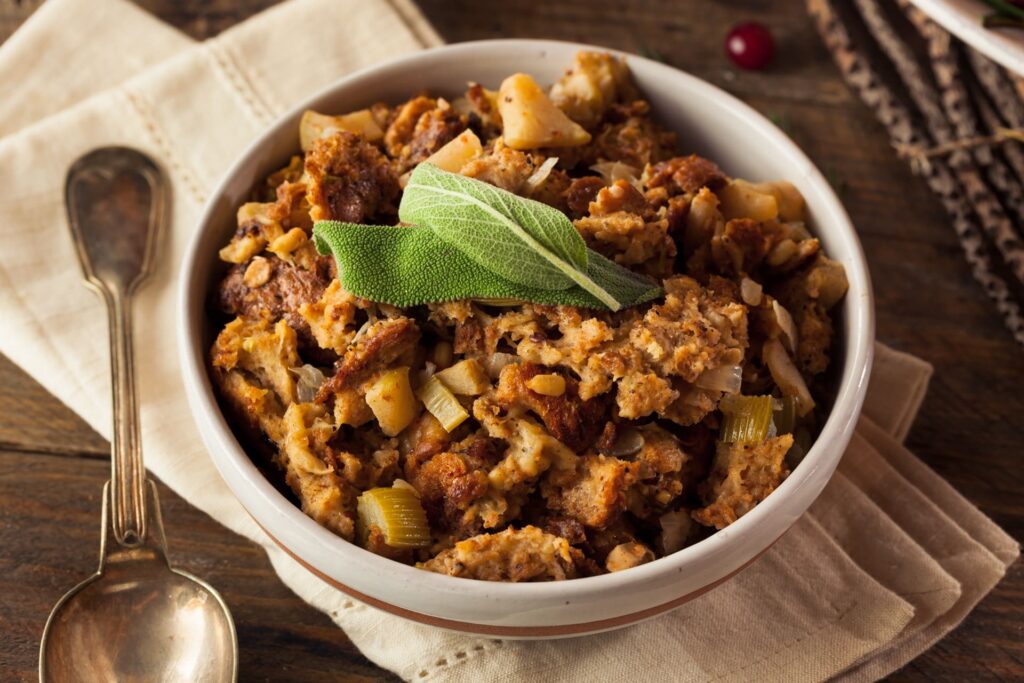 Any Thanksgiving gathering that centers around a traditional turkey main course calls for great stuffing. While gravies, marinades, and basting liquids can also be used as a vehicle for cannabis, stuffing is a great way to achieve the loudest turkey on your block.
Ingredients:
One lb. of large/chunky bread crumbs (can be purchased pre-packaged or prepared DIY by tearing slightly stale bread of your choosing into small chunks and toasting on a baking sheet at about 250 degrees until fully dried out)
Optional: ½ lb. sage pork sausage, browned, crumbled, and drained
½ c butter
½ c cannabutter, melted
2 c chicken broth (vegetable broth also works well, or try beef broth for a more robust twist)
Two eggs
2 c chopped onion
1 c chopped celery
¼ c chopped parsley
One T sage
One T rosemary
3 t salt
1½ t black pepper
Directions:
Preheat your oven to 350 degrees Fahrenheit.
Generously grease a 13" baking dish with butter or cannabutter.
Melt your (regular) butter in a large skillet. If using the optional pork sausage, you can start there and then use the grease it produces in place of butter.
Add onions and celery, and stir until veggies begin to brown.
Combine cooked veggies and bread crumbs (and browned sausage, if using) in a large bowl.
Add your herbs and spices (including salt and pepper) to the bowl.
Drizzle in all of your cannabutter and about half of your chicken broth while continuing to stir.
In a separate bowl, whisk together the eggs and remaining broth.
Gently fold the liquid mixture into the bread mixture without over-stirring.
Pour into the greased baking dish and cover with tinfoil.
Bake for around 45 minutes.
Uncover and return to the oven for another 30 minutes until the top layer begins to brown and crisp up.
Pumpkin Pie Edible Bars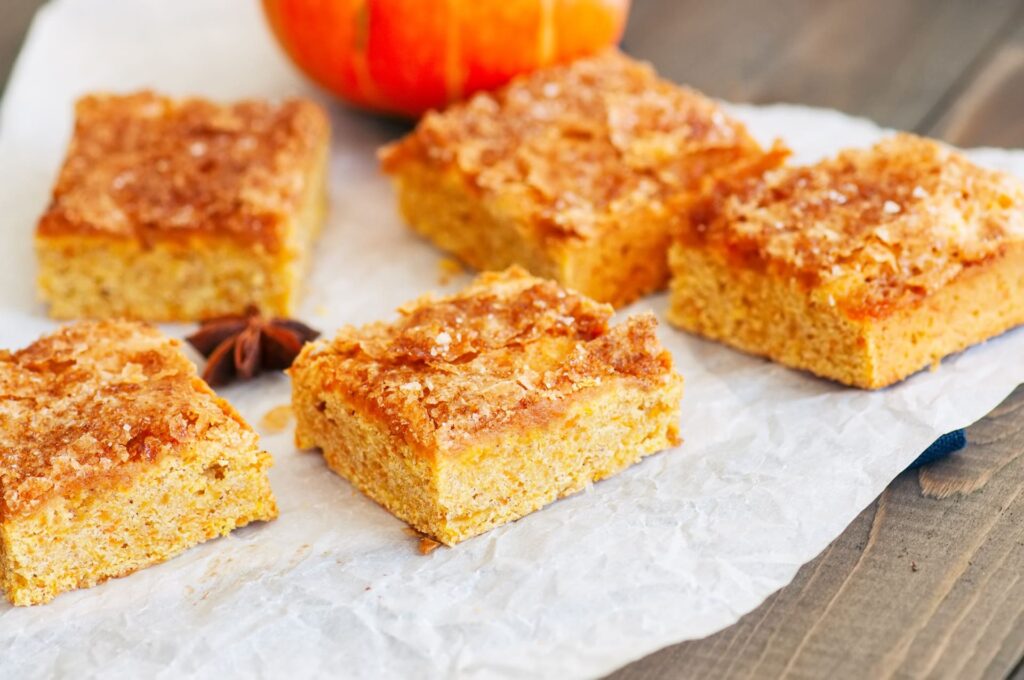 No list of cannabis-themed recipes would be complete without a sweet treat! This take on pumpkin pie hides the cannabutter in a delicious and easy-to-make crust.
Ingredients (crust):
1 ¼ c cannabutter (or a blend of cannabutter and regular butter)
½ c brown sugar
2 ½ c all-purpose flour
½ t salt
Ingredients (filling):
½ c sugar
Two eggs
½ t ground cinnamon
½ t ground cardamom
¼ t ground nutmeg
¼ t ground cloves
¼ t powdered ginger
¼ t salt
Optional: ⅛ t cayenne pepper
One can (15 oz) pumpkin puree (for this recipe, pure pumpkin puree is preferred over "pumpkin pie filling" products that have additional sugar and additives)
One can (12 oz) evaporated milk
Whipped cream
Directions:
Start by preparing our crust: mix your cannabutter and ½ c brown sugar until creamy, ideally with a stand mixer.
Reduce your mixing speed and slowly add in flour and ½ t salt.
Press the mixture evenly into a lined, well-greased, or non-stick baking pan, making sure to press it up the sides of the pan as well.
Place the formed, uncooked crust in the fridge for an hour or so to firm up.
Preheat your oven to 350 degrees Fahrenheit.
Bake the crust for around 20 minutes. It should be partially baked, just starting to turn golden brown in some places.
Set the crust aside to cool while you work on your filling.
In a mixing bowl, whisk eggs, then whisk in the sugar, spices, and ¼ teaspoon salt.
Add in the pumpkin puree and evaporated milk, continuing to stir until smooth.
Distribute the filling into the crust evenly.
Bake for about 30 minutes (still at 350 degrees) or until the filling appears completely set. It should be creamy and smooth but not jiggly or overly moist.
Cut into bars and serve topped with a dollop of whipped cream. Or, skip the whipped cream and serve alongside coffee-flavored ice cream for a fun twist.
Enhancing the Social Aspects of Thanksgiving With Cannabis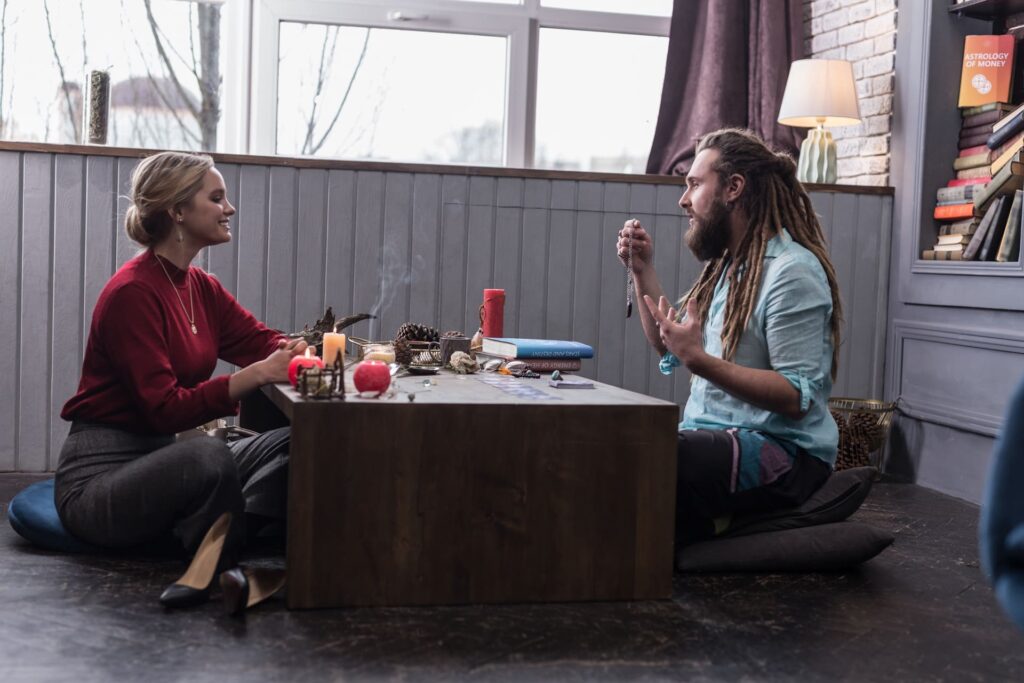 Beyond making delicious things even better, another positive aspect of bringing cannabis to Thanksgiving is its ability to foster conversations and connections and to heighten shared experiences. Cannabis is known for creating a more relaxed and open atmosphere that encourages bonding. Instead of dreading your uncle's questionable political rants, you can look forward to real quality time with people on your wavelength.
Responsible Consumption: Tips and Etiquette
Cannabis at Thanksgiving is a brave new frontier for many of us, and while it can result in a delightful and memorable experience, it's crucial to approach the concept responsibly and with sensitivity for other people. When in mixed company (e.g., gatherings that include both cannabis consumers and non-consumers), maintain a separate designated space for cannabis consumption. This is especially important if there are kids around.
In addition, it's important not to overdo it, especially if you're responsible for cooking or hosting. Nobody appreciates the family member who drinks to excess every Thanksgiving, and smoking too much to carry on a coherent conversation is largely the same vibe. Finally, it's worth mentioning a second time that it is crucial to inform others that there is cannabis in one or more of your Thanksgiving dishes.
Incorporating Cannabis Into Friendsgiving Celebrations
Some cannabis users experience cultural clashes with older generations of their family when it comes to their love of the herb. For this reason, incorporating cannabis into a separate "Friendsgiving" party can be much lower-stress. In fact, the great thing about Thanksgiving dinners oriented around friend groups is your level of control over the guest list. Operating under the Friendsgiving concept, you can curate a cannabis-friendly group that will appreciate and add to your unique Thanksgiving atmosphere.
Because Friendsgiving is such a new paradigm, it also allows you the flexibility to build your own traditions. Consider fun twists on Thanksgiving like a bud buffet, infused cocktails, or build-your-own edibles stations with different fillings and toppings.
Happy Thanksgiving From Your Friends at Ivy Hall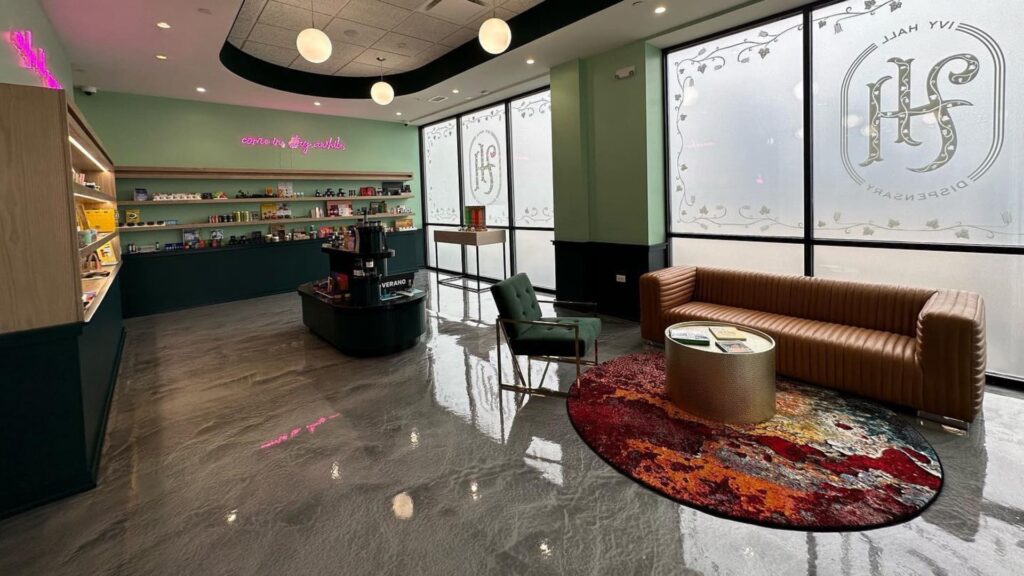 We hope we've helped inspire you and shown you some ways in which cannabis can be a fresh and positive addition to your Thanksgiving festivities. When you're ready to stock up for your own feast, head to the Ivy Hall location nearest you, and our friendly, knowledgeable staff will be happy to help you pick out the best strains and products for your needs. Contact us with any cannabis questions, and we will be happy to help you create a warm, comforting sensory experience that will make this holiday season the best yet.