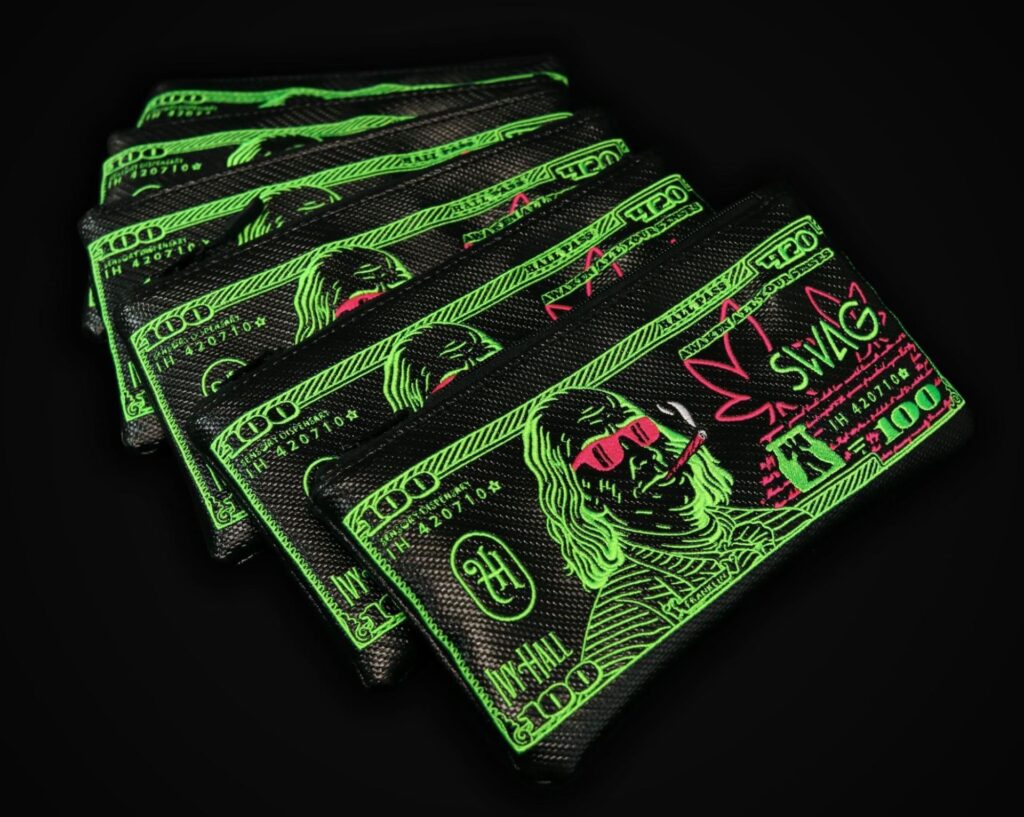 Attention golf fans, Ivy Hall is excited to announce our collaboration with Swag Golf for 420! To start this party off right, we are launching the PUTT n' PUFF Challenge in every Ivy Hall Dispensary location on 4/17 – make a putt and win a cannabis item for 1 penny!
On top of that, we're launching IN-STORE EXCLUSIVE, limited-edition Swag Golf + Ivy Hall stash bags and driver covers! Each Ivy Hall Dispensary location will have a small amount of these awesome products (limit 1 per customer) and just like everything Swag Golf releases, they will sell out fast, so we suggest you plan ahead!
And, just when you thought it couldn't get any better. We're adding to the fun:
From 4/17-4/20, anyone who purchases the Ivy Hall + Swag Golf Driver Cover or Stash Bag gets 1 raffle ticket for the ULTIMATE SWAG GOLF PACKAGE! The winner will be announced at 4:20 PM CST on 4/21 live on Ivy Hall's Instagram page.
Who is Swag Golf?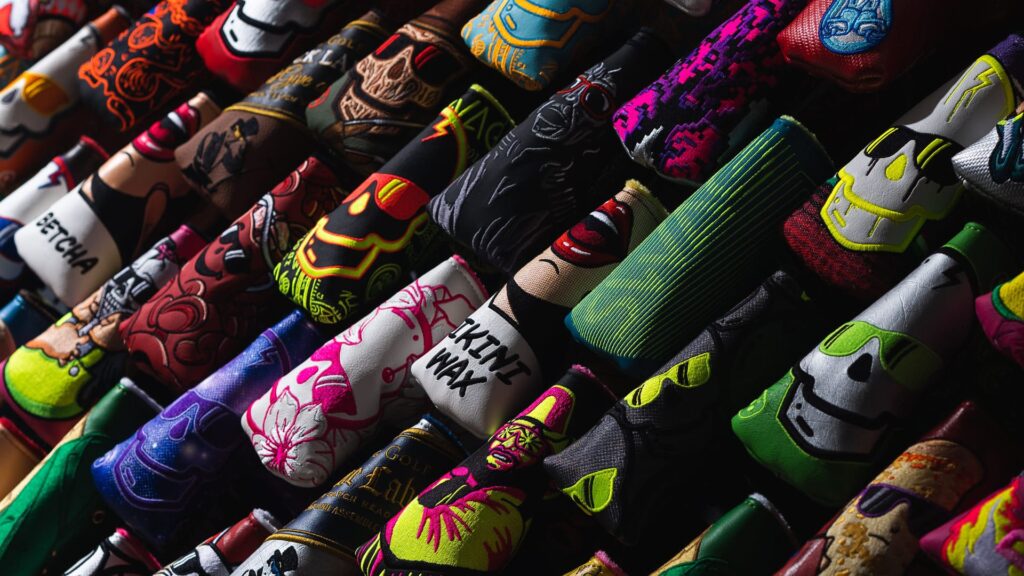 About Swag Golf
Headquartered in Northbrook, Ill, Swag Golf has been producing precision milled putters, unparalleled headcovers, accessories and apparel since its inception in 2018. With a Don't Give A Putt™ attitude, Swag has built a reputation for high-end precision and continues to be one of the most sought-after companies in the golf space. With a typical sell-out time of mere minutes, Swag has a loyal following and continues to expand its presence in the golf community and beyond. The company has several high-profile partnerships, LPGA professional Anna Nordqvist, Instagram sensation Paige Spiranac, 3x World Series Champion Jon Lester and NHL right-winger Alex DeBrincat. Licensing agreements include MLB, Kraft-Heinz, WWE, Capcom, Topps, Vienna Beef, and more. Fans are encouraged to follow along for the latest company updates, product releases and ambassador signings at @SwagGolfCo on Discord, Instagram, Facebook and Twitter. For more information, or to snag some Swag of your own, please visit SwagGolf.com
TAKE THE 420 PUTT n' PUFF CHALLENGE
Yes, you read that correctly!
Ivy Hall Dispensary is all about building sensory participation so we couldn't think of a better way to drop our new limited-edition 420 Swag Golf products than to offer an interactive experience to the community.
From 4/17-4/20, Ivy Hall customers can try to sink a putt on our Swag Golf Putting Mats (1 attempt per visit during check-out). If you make the putt, you'll receive 1 cannabis product for 1 penny! We have a stacked line up of products from brands like:
Ozone – offers an unforgettable experience with their extraordinary selection of pheno hunted and hand-crafted cannabis products.
Aeriz – their aeroponic cultivation ensures a pure and smooth experience every time, so you can enjoy your high to the fullest.
Cresco – high quality collection of premium flower, liquid live resin, concentrates and pre-rolls!
WYLD – a tantalizing range of cannabis-infused broad spectrum gummy edibles.
Daze Off – premium products, guaranteed to teleport you to an alternate reality.
GTI – cannabis products that have been carefully crafted to provide that authentic plant feel.
Grassroots – top-shelf genetics, ensuring that you get nothing but the finest buds, served with an explosion of multidimensional flavors.
Wana – edibles made using only the highest quality ingredients.
And more!
So you're sure to get something great as long as you make the putt!
And remember, this is just the beginning of all the fun to be had at your local Ivy Hall Dispensary during the week of 420. You can look forward to huge daily specials, daily doorbusters for the first 100 customers at each location and a whole lot more.
It's Time to Get Fueled Up
Swag Golf is pretty lit up about this collab too, just look how amazing these Driver covers are! These limited edition Driver covers will be available at Ivy Hall Dispensary starting on 4/17 and will sell out so swing thru and grab one before they are up in smoke and gone!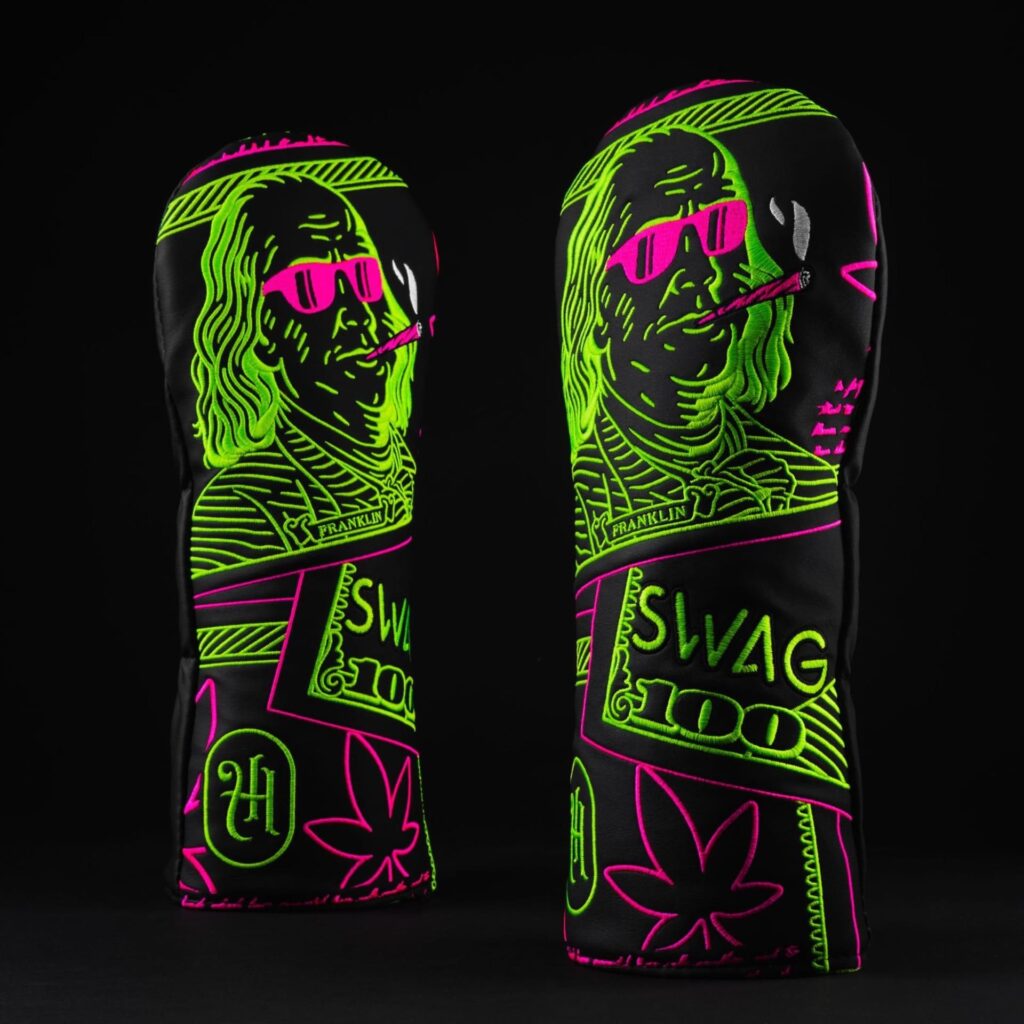 When we first talked to Swag Golf about this 420 collaboration and asked owner, Nick Venson, how he felt about a co-branded cannabis product line, he said he was stoked for the opportunity because cannabis and golf have been a two-some on golf courses for many years.
We couldn't agree more, buddy.
Here's a fun fact for you. Did you know that the PGA Tour allows its players to use CBD products? That's right, golfers can now use CBD to help with pain and inflammation during their game, as long as it contains less than 0.3% THC. It looks like cannabis and golf are becoming an even better match!
Happy 420, and happy golfing!