For those who appreciate the artistry and craftsmanship of American-made glass, Cannadevices is a top contender in the market. Based in Illinois, this glassworks company has gained a following for its hand-crafted designs that push the boundaries of what's possible with glass. Their handpipes, chillums, and nectar straws are just a few of the standout products that have caught the attention of cannabis enthusiasts and collectors alike.
Cannadevices takes pride in supporting the community and creating job opportunities for glass artists all over the United States. As a company, we work closely with dispensaries to provide their patients and adult users with high-quality, American-made glass products. Our full-service account management allows dispensaries to save time and focus on providing the best service to their customers.
When dispensaries partner with Cannadevices, they not only receive top-of-the-line glass products but also contribute to the growth of their local economy. We believe that supporting the community is essential, and this is reflected in our commitment to providing stable job opportunities for glass artists throughout the country.
We partner with brands like Cannadevices so that together we can make a difference in the community!
Featured Cannadevice Products
Cannadevices offers a vast selection of quality, American-made glass products from hand pipes to dab rigs and everything in between. In this post, we are showcasing some of their most popular and unique products that are sure to enhance your smoking experience.
From the intricate designs of their Fume Wigwag handpipes to the innovative and game-changing Nectar Straw, this collection is designed to meet the needs and preferences of all types of smokers.
Read on to find out more about our featured Cannadevice products.
Swirled Frit 3.5″ Handpipe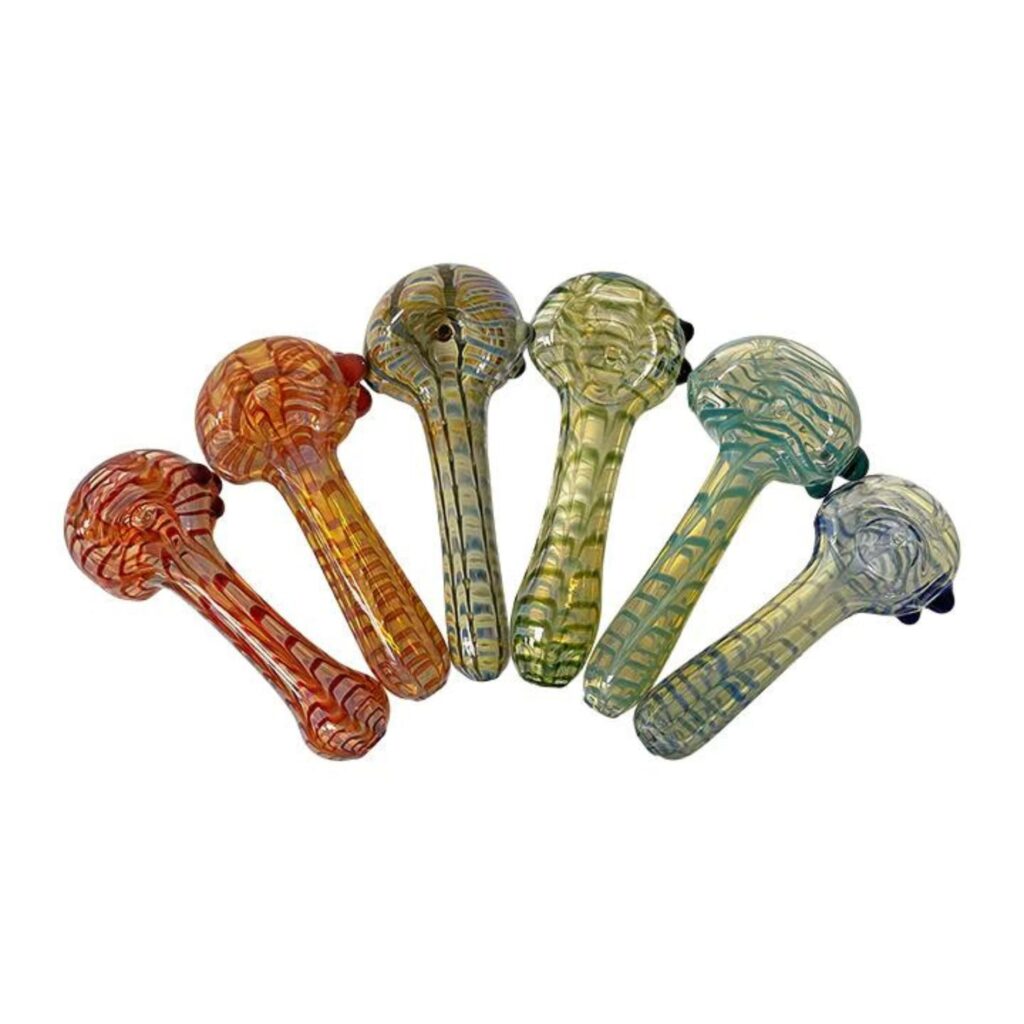 What sets this particular handpipe apart is the swirled frit design. This intricate detail is crafted by melting small pieces of colored glass, known as "frit," and swirling them over the surface of the pipe. The addition of frit also makes this piece durable and able to withstand frequent use. Measuring at 3.5 inches, it easily fits into the palm of your hand for a comfortable smoking experience. Whether for personal use or with friends, the Swirled Frit 3.5″ Handpipe is sure to elevate your smoking game.
Frit Sherlock Handpipe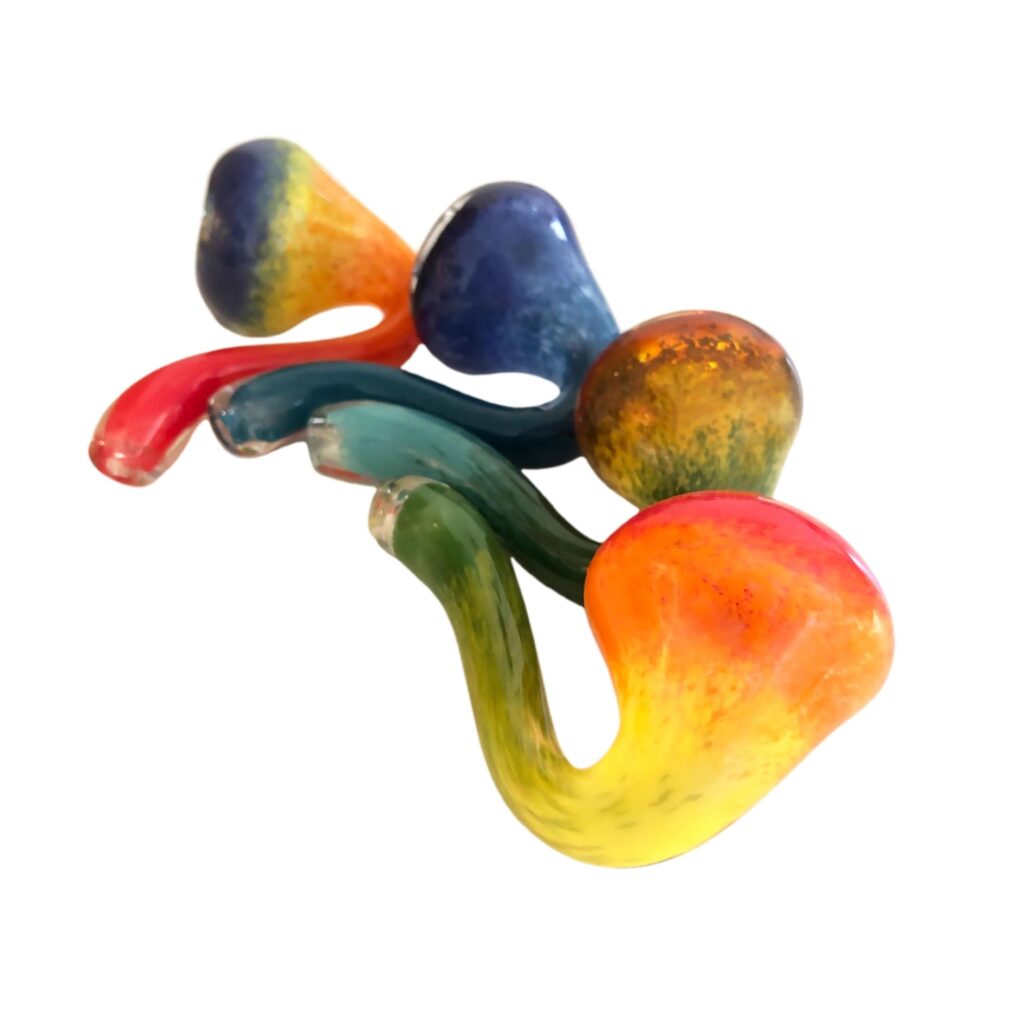 Cannadevices offers a unique variety of pipes called Frit Sherlocks, which are created by melting small pieces of colored glass, known as "frit," to line the inside of a glass pipe. Glass artists can creatively use different colors of frit to create an ombre effect by fading them together. These pipes offer durability and sturdiness, as the frit adds a second layer of glass inside. Like Hand Pipes, Sherlocks are named after the legendary Sherlock Holmes and feature an S-shaped style. The bend in its shape is designed to keep ash from being pulled through, and carb inclusion is standard in these pieces.
Surface Sherlock Handpipe
Sherlock Holmes was known for his fondness for S-shaped pipes, and the Surfacework Sherlock is no exception. This type of pipe features a distinctive bend that prevents ash from pulling through and includes a carb, similar to Hand Pipes. Surfacework Sherlocks are crafted by melting colored glass strands onto the surface of a glass pipe. This technique offers limitless design possibilities, and glass artists often refer to it as "Wrap and Rake." By wrapping the glass pipe with color and then raking it in the opposite direction, a scalloped pattern can be achieved.
Frit Steamroller Handpipe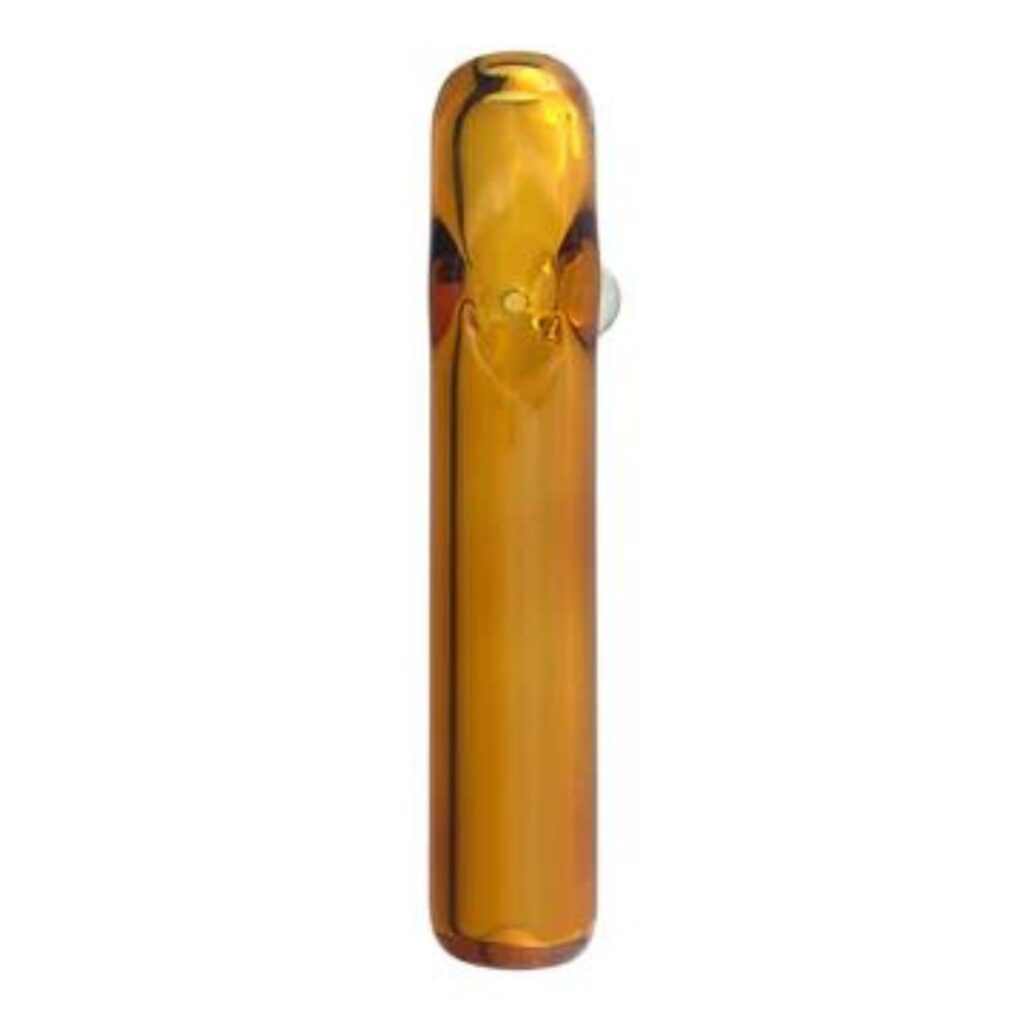 Frit Steamrollers are crafted using small pieces of colored glass, known as "frit," melted to line the inside of a glass pipe. The frit allows glass artists to create a stunning ombre effect by using different colors of frit and fading them together. The addition of frit adds a second layer of glass inside the pipe, making them thicker and more durable than most pipes. Unlike traditional hand pipes, steamrollers have both ends open with a bowl-like structure. The opening near the bowl serves as the carb, and users can clear the pipe of smoke by removing their finger from the opening while inhaling. As a result, the steamroller can hold more smoke than air before the inhalation process begins.
Handpipe Fume Wigwag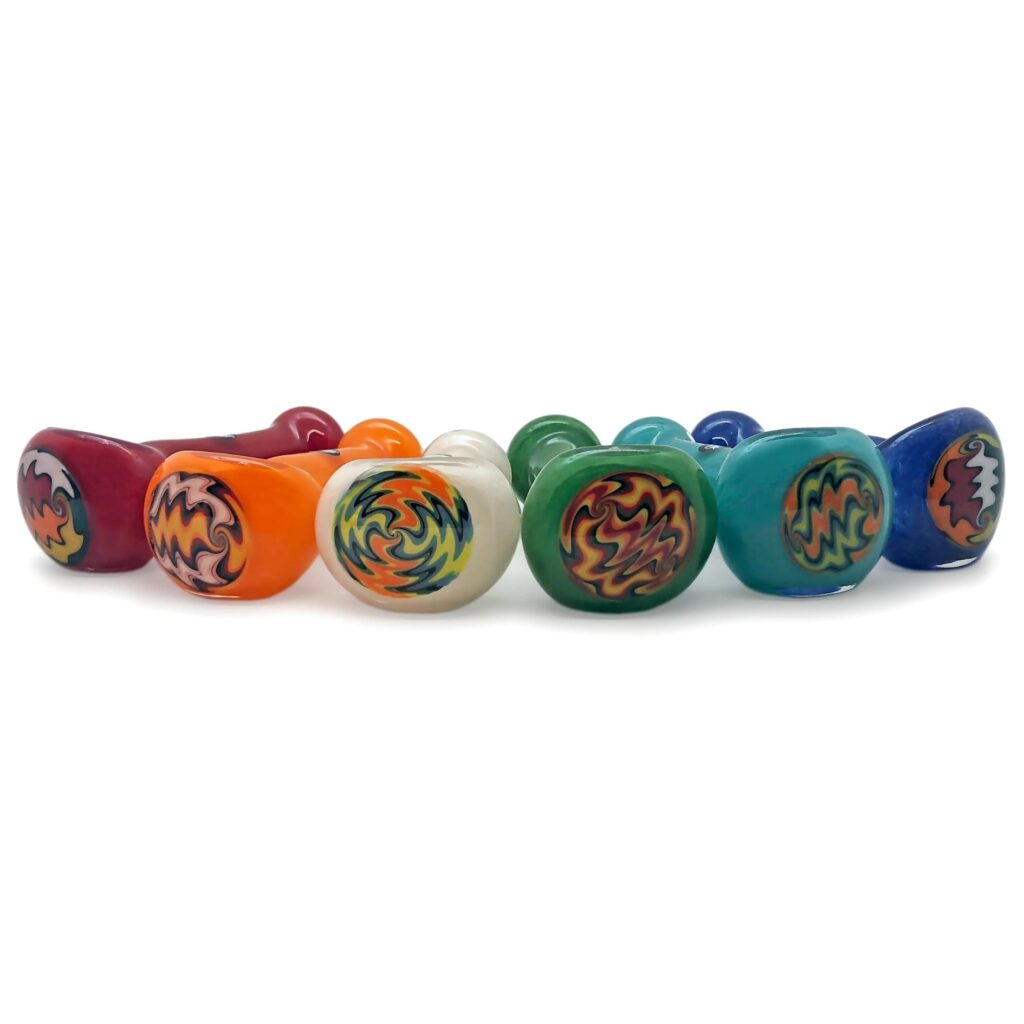 Crafted by Cannadevices, the Handpipe Fume Wigwag is not your ordinary smoking tool. It is a beautiful piece of art featuring the intricate and unique wigwag design. This design is accomplished by skillfully melting colored glass onto a borosilicate tube then shaping it into curvy lines that intertwine across the surface of the pipe. Each handpipe is a one-of-a-kind masterpiece with its own distinct pattern and color variations. Add some sophistication to your smoking routine or collection with this stunning piece. The Fume Wigwag, measuring at roughly 4″, makes it perfectly portable and discreet, allowing you to take it with you wherever you go.
Fume Chillum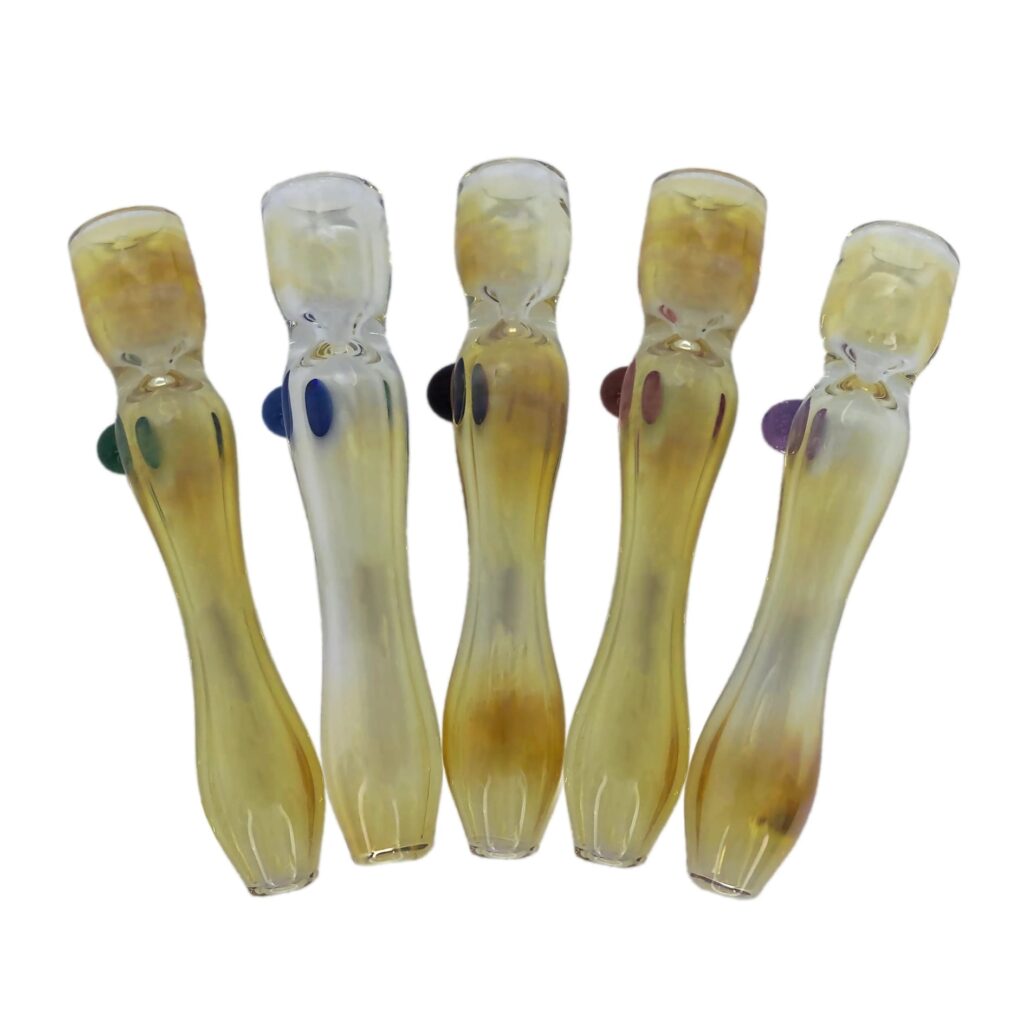 The Fume Chillum is a smaller yet equally stunning smoking device in the Cannadevices collection. This compact glass pipe features an intricate fume design that is expertly crafted and eye-catching. The fuming technique creates beautiful swirls and colors that make this piece unique. The chillum design is ideal for those who enjoy a subtle smoking experience and is perfect for those on-the-go. Measuring at approximately 3.5 inches, it's easy to carry and discreet, allowing for a quick hit anywhere anytime. Whether you're a seasoned smoker or a first-time user, the Fume Chillum is sure to impress with its beauty and simplicity.
Nectar Straw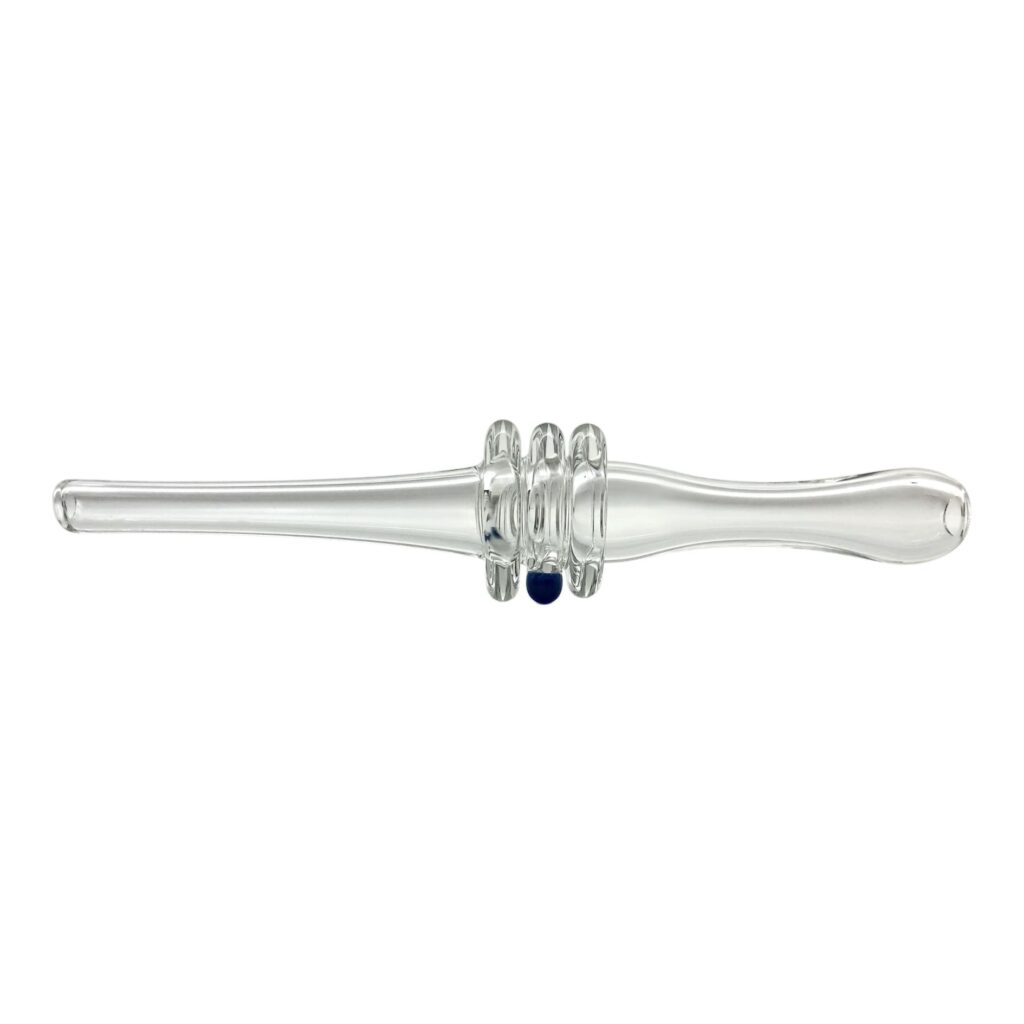 Cannadevices' Nectar Straw is a game-changing product for concentrate enthusiasts. This innovative device eliminates the need for a traditional dab rig, making it a more portable and discreet option. This straw-shaped smoking tool is designed for use with concentrates and is suitable for those who desire a unique smoking experience. The Nectar Straw is skillfully crafted with a unique design to provide a smooth smoking experience every time. Simply heat the nail, dip the straw into the concentrate, and inhale the vapor. It's that easy! The Nectar Straw is made of high-quality borosilicate glass, and its sleek design makes it easy to transport and use on the go. Whether you're a seasoned smoker or a first-time user, the Nectar Straw is perfect for anyone who wants an innovative and convenient way to enjoy their concentrates.
Discover Cannadevice Products at Your Local Ivy Hall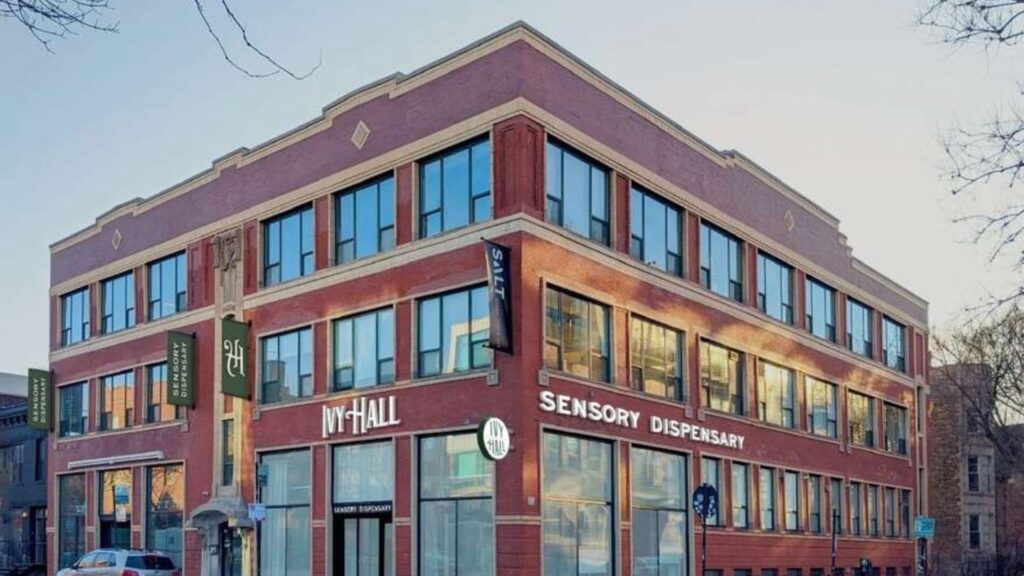 Overall, Cannadevices is a top contender in the American-made glass market. With bold designs and top-notch craftsmanship, their handpipes, chillums, and other smoking devices are a must-have for anyone who appreciates the artistry of glass.
And for those in the Illinois area, visit your local Ivy Hall Dispensary menu online to see what Cannadevices are currently in stock and be sure to head on over to your favorite store for an up-close and personal look at their amazing designs.