Waukegan, a picturesque city located on the shores of Lake Michigan, has a rich and storied history that dates back to the 19th century. As the city has evolved, so too has its relationship with cannabis. In this blog post, we'll explore Waukegan's weed culture, the attitudes towards cannabis use, the legalization process, and the impact of local dispensaries like Ivy Hall on the community.
So, sit back, light up, and join us on this journey through time!
Waukegan's Weed Culture: A Historical Perspective
To truly understand Waukegan's connection to cannabis, we must first take a look at its history. In the early 20th century, marijuana was widely used for medicinal purposes, and Waukegan was no exception. However, the prohibition era saw cannabis being criminalized, leading to a decline in its use.
Fast-forward to the 1960s and 1970s, when counterculture movements and a growing interest in alternative lifestyles led to a resurgence of cannabis consumption. Waukegan's proximity to Chicago made it a hotspot for the growing weed culture, attracting both users and suppliers alike.
Changing Attitudes Towards Cannabis Use
As the decades passed, the stigma surrounding cannabis began to fade. Research into its potential medical benefits, coupled with an increasing number of states legalizing the drug for recreational use, helped to change public perception.
In recent years, Waukegan has seen a significant shift in attitudes towards cannabis use. A 2016 poll conducted by the Pew Research Center found that 57% of Americans supported the legalization of marijuana, a number that has only continued to grow.
The Legalization Process in Waukegan
In 2013, Illinois became the 20th state to legalize medical marijuana. This marked a significant turning point for Waukegan, as it signaled the beginning of a new era for the city's cannabis culture.
On January 1, 2020, recreational marijuana was legalized in Illinois, making Waukegan one of the numerous cities in the state where adults aged 21 and over could legally purchase and consume cannabis products. The city embraced this change, with many local businesses and residents recognizing the potential economic benefits of a thriving cannabis industry
A Pioneering Dispensary: Ivy Hall's Impact on Waukegan's Cannabis Scene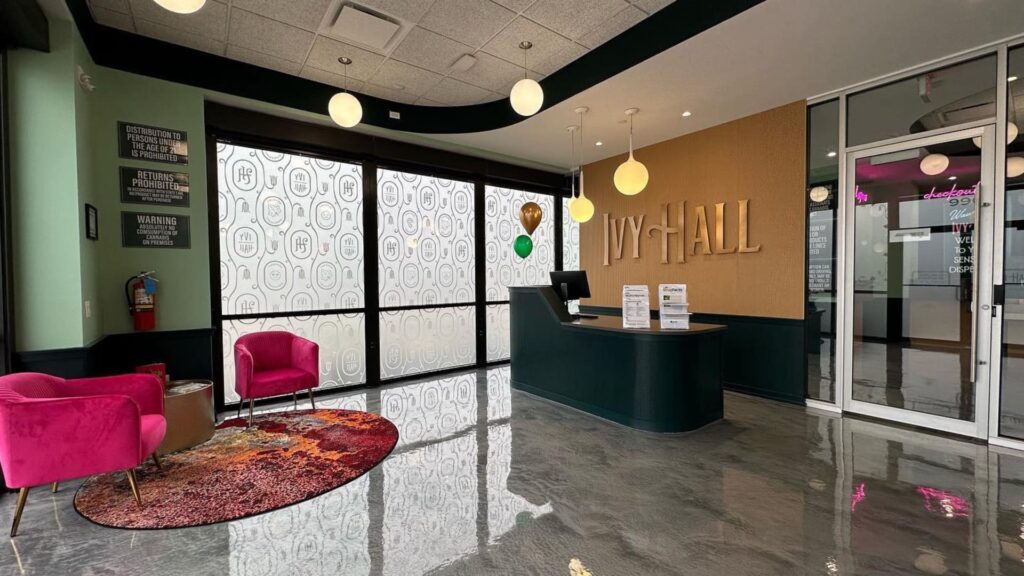 The legalization of recreational marijuana in Illinois led to the emergence of local dispensaries like Ivy Hall. These dispensaries have played a crucial role in shaping Waukegan's modern cannabis landscape.
Ivy Hall holds the distinction of being the first dispensary to open its doors in Waukegan. Our significance doesn't stop there, however. Ivy Hall is also one of Illinois' first Black-owned cannabis dispensaries, and we hold one of the first social equity licenses issued by the State of Illinois for recreational marijuana dispensaries. This makes Ivy Hall a trailblazer in the industry, paving the way for increased diversity and inclusivity in the cannabis sector.
Promoting Social Equity and Community Involvement
Ivy Hall's social equity license highlights our commitment to addressing the historical disparities and injustices faced by minority communities due to cannabis prohibition. By supporting minority-owned businesses like Ivy Hall, the state of Illinois aims to create a more equitable and diverse cannabis industry.
As a result, Ivy Hall has become an integral part of Waukegan's community, actively participating in local events and engaging with residents. This community engagement has helped to foster positive relationships between our dispensary, local businesses, and residents, further solidifying Ivy Hall's position as a leader in the local cannabis scene.
Providing High-Quality Cannabis Products and Education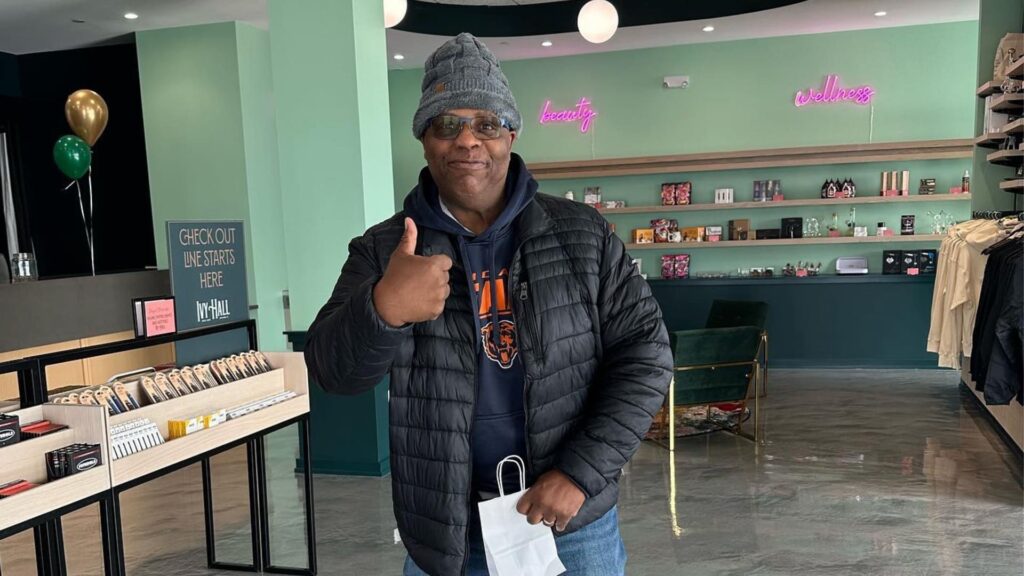 Ivy Hall has made it our mission to provide high-quality cannabis products while educating customers about responsible consumption. By doing so, we've helped to create a safe and welcoming environment for both experienced users and those new to cannabis.
The knowledgeable staff at Ivy Hall is always ready to answer questions and guide customers through the wide variety of products available. This focus on education and customer service sets Ivy Hall apart from other dispensaries, making it a go-to destination for cannabis enthusiasts in Waukegan and beyond.
Check out what some of our amazing customers have to say about us online:
"What a wonderful experience! The store is beautiful, the staff are the best. Teresa was just a wonder spirit and she has some pretty fly nails, check them out. I used to go to the other guys and felt like a farm animal… now I won't go anywhere else. Ivy Hall is the place to go." – Alexander
"One of my new favorite dispensaries, I love this place everyone is so helpful and nice! Awesome selection and I love the setup of everything, very welcoming! I got helped by Nina today, she's super chill n helpful🤩" – Sydney
"Ivy Hall Waukegan is the spot to get your nice medicinal. Go ahead. Check them out. All the people are professional. They open from 9:00am to 9:00pm. That's 12 hours y'all so I can get y'all stuff popping. I've been there twice in one week. 5 stars all the way." – Michael
"This is the best dispensary I have ever went to! They all went above and beyond made you feel so comfortable answered any questions we may of had. Prices were great, quality product and professional staff. Markeshia has amazing customer service! I highly recommend this place to everyone. I definitely will be back to visit! ☺️" – Shannon
"Extremely nice new clean store! Wonderful staff willing to answer all your questions and they help guide you to what will help you best. I highly recommend Frankie!!! We went 2 days in a row stocking up on our needs. He is very knowledgeable of the products and usage. He will take the time with you where some stores want you in and out. Great pricing too!! Thank you, Frankie and Ivy Hall in Waukegan!" – Carrie
The Economic Impact of Local Dispensaries: Boosting Waukegan's Economy
The presence of dispensaries like Ivy Hall has had a positive impact on Waukegan's economy. The Illinois Department of Revenue reported that in 2020, marijuana tax revenue exceeded $205 million statewide, with a portion of that money going directly back into local communities like Waukegan.
This influx of tax revenue has led to increased investment in local infrastructure, education, and community programs. As the cannabis industry continues to grow, it's expected that this economic boost will only continue to benefit Waukegan and its residents.
A Personal Touch: Why Waukegan's Cannabis Connections Matter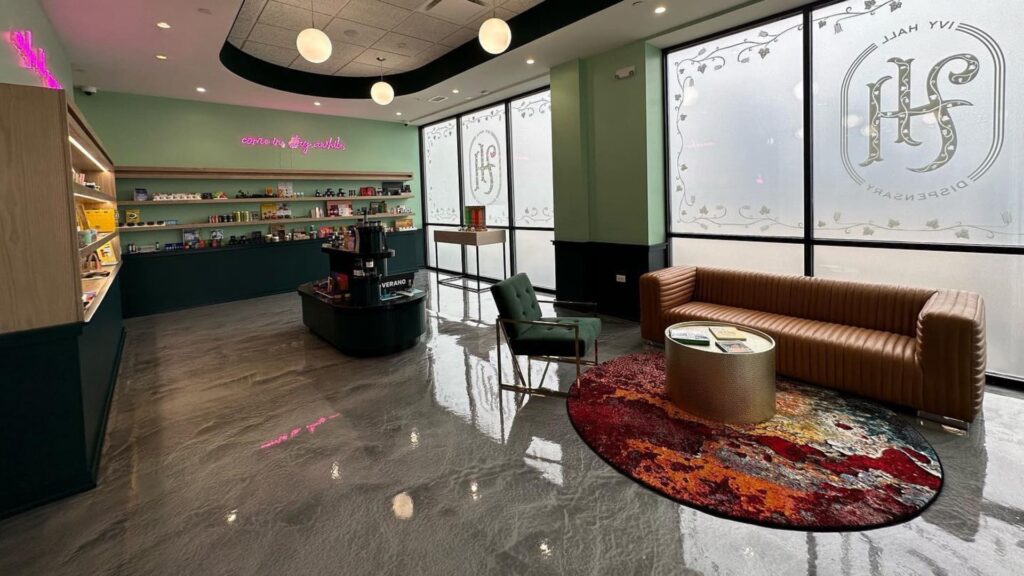 As a resident of Illinois, I've seen firsthand the evolution of Waukegan's relationship with cannabis. From the early days of prohibition to the thriving weed culture we see today, it's been an incredible journey.
Dispensaries like Ivy Hall have not only provided access to high-quality cannabis products but have also fostered a sense of community among users. By promoting responsible consumption and prioritizing customer education, we've helped to create a more inclusive and accepting environment for all.
Moreover, Ivy Hall's status as one of the first Black-owned dispensaries in Illinois with a social equity license serves as an inspiration to other minority entrepreneurs looking to enter the cannabis industry. It's a testament to the progress we've made as a society in recognizing the importance of diversity and inclusivity in the business world.
So, whether you're a longtime resident of Waukegan or just passing through, I encourage you to explore the rich history and culture of our city's cannabis connections. You never know what you might learn or who you might meet along the way.
Come See Us:
Ivy Hall Waukegan
996 S Waukegan Rd
Waukegan, IL 60085
Shop Online:
Order for Pickup at Ivy Hall Waukegan
Monday-Thursday 9AM-9PM
Friday-Saturday 9AM-10PM
Sunday 10AM-6PM