Ivy Hall, having established its first location in Bucktown just last November, made the deliberate choice to open its second dispensary in Crystal Lake, Illinois. This new boutique-like establishment boasts modern decor and stylish couches, creating an inviting atmosphere for customers to comfortably engage with the knowledgeable staff in discussing various cannabis options. The new dispensary has been strategically situated at 501 Pingree Road, occupying the space formerly occupied by Culver's.
Ivy Hall, Crystal Lake has been granted its state license to operate as a result of the state's social equity initiative. This initiative awards additional points to applicants that demonstrate the employment of at least six individuals from regions characterized by high rates of poverty, marijuana arrests, or prior minor marijuana convictions. By aligning with this program, Ivy Hall Crystal Lake contributes to fostering increased opportunities and socio-economic growth within these communities. Ivy Hall has invested over $1 million in the renovation of the facility. The interior features a terpene bar and flower wall. This significant investment has resulted in the creation of over 30 new job opportunities!
The Ivy Hall Cannabis Dispensary Difference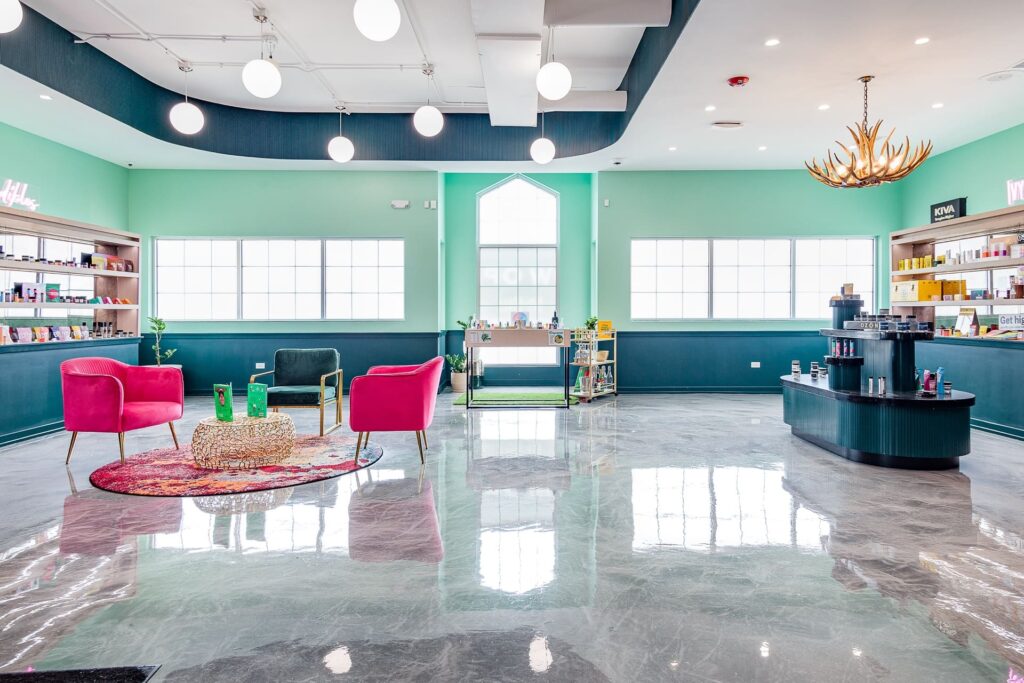 Ivy Hall is distinct from other cannabis dispensaries. Our mission is to engage all your senses through a unique and unforgettable experience that encompasses the enjoyment of seeing, smelling, hearing, and tasting. We believe that the pursuit of complete sensory satisfaction is what sets us apart. Whether you are new to botanicals, a casual gardener, or an experienced green thumb, we offer a wide range of potent plant products tailored to meet your needs.
From the very instant you step into our warm and welcoming interior, you will immediately sense a comforting and familiar atmosphere that will gently guide you through your exploration. And when the time comes for us to bid our farewells, we are delighted to provide you with an array of creature comforts, such as fragrant candles, indulgent treats, and more, all meticulously tailored to enhance the "after" part of your experience with us.
In-House Glassblower
Sure, many of today's dispensaries offer cannabis products along with an array of devices and accessories. However, how many cannabis dispensaries can boast that they have their very-own in-house glassblower? Well, Ivy Hall's Crystal Lake dispensary sure can! Kyle is not only a knowledgeable budtender, but he's burning the candle at both ends, doubling as an in-house glassblower.
Initially, Ivy Hall was Kyle's customer, buying a bunch of his pipes and accessories. Customers were extremely impressed, so he was invited to become a budtender and Iyy Hall's house glassblower, serving as an extension of his personal brand, Animated Glass.
Learn About Terpenes at the Bar
As part of 'Terp Tuesdays,' you can find your favorite budtenders waxing poetic about particular terpenes found in cannabis from our terpene bar. Terpenes are naturally-occurring compounds found in the trichomes of female cannabis plants. Trichomes, which are sticky and translucent glands, cover the surface of buds and, to a lesser extent, leaves and stems. These trichomes contain resin glands that produce terpenes.
There are over 150 types of terpenes found in cannabis, although most are present in only trace amounts. However, the more prominent terpenes work together to give different cannabis strains their unique scent profiles. For example, the combination of terpenes found in Sour Diesel contributes to its pungent and gassy character, while Cherry Pie evokes the pleasant aroma of sweet and sour cherry pie fresh out of the oven. In addition to their role in creating the distinctive scents of cannabis, terpenes also serve various functions in the plant and can produce a wide range of therapeutic and mood-altering effects in consumers of cannabis.
Entourage Effect
When we smoke or vaporize cannabis, our bodies absorb a vast array of botanical compounds, each bringing forth its own distinct effects and benefits. Furthermore, the behavior of these compounds can be influenced by the presence of other compounds, resulting in what is known as the entourage effect. This phenomenon underscores the intricate interactions and synergies that occur within cannabis consumption, highlighting the complex nature of its effects on the human body.
As we continue to uncover more information, we anticipate a proliferation of cannabis products and an even broader array of opportunities for positive effects on the body. This expanded understanding holds great potential for advancing the field and optimizing outcomes.
Ivy Hall, Crystal Lake Favorite Products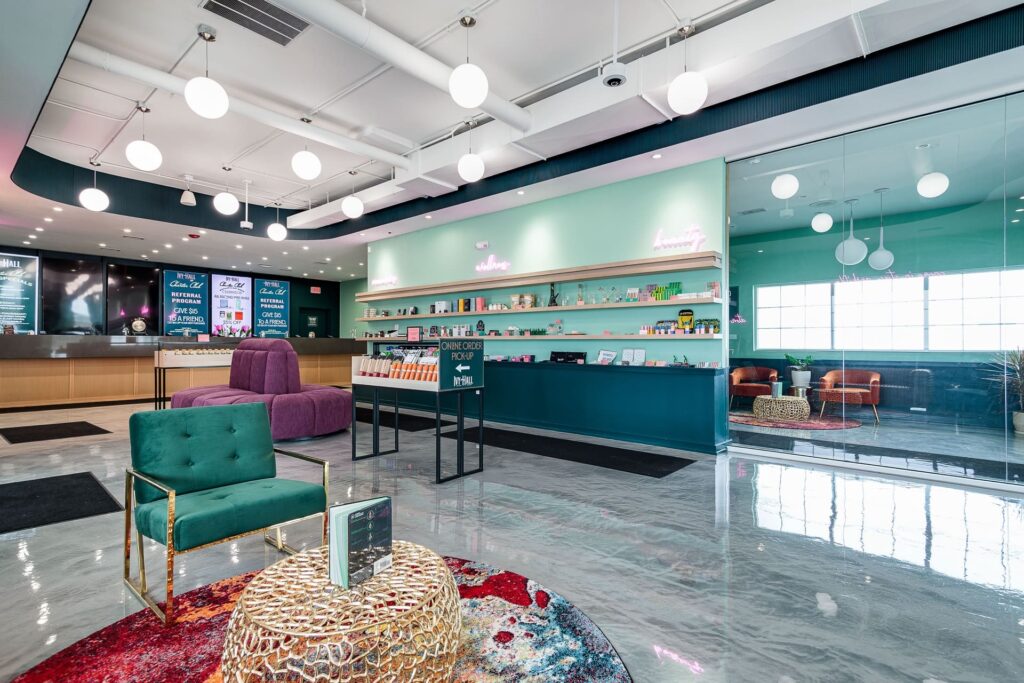 The cannabis industry is rapidly changing, along with the tastes and preferences of our customers. To date, some of our fan favorites include gummies, shake, and canna-infused margaritas.
Cannabis Gummies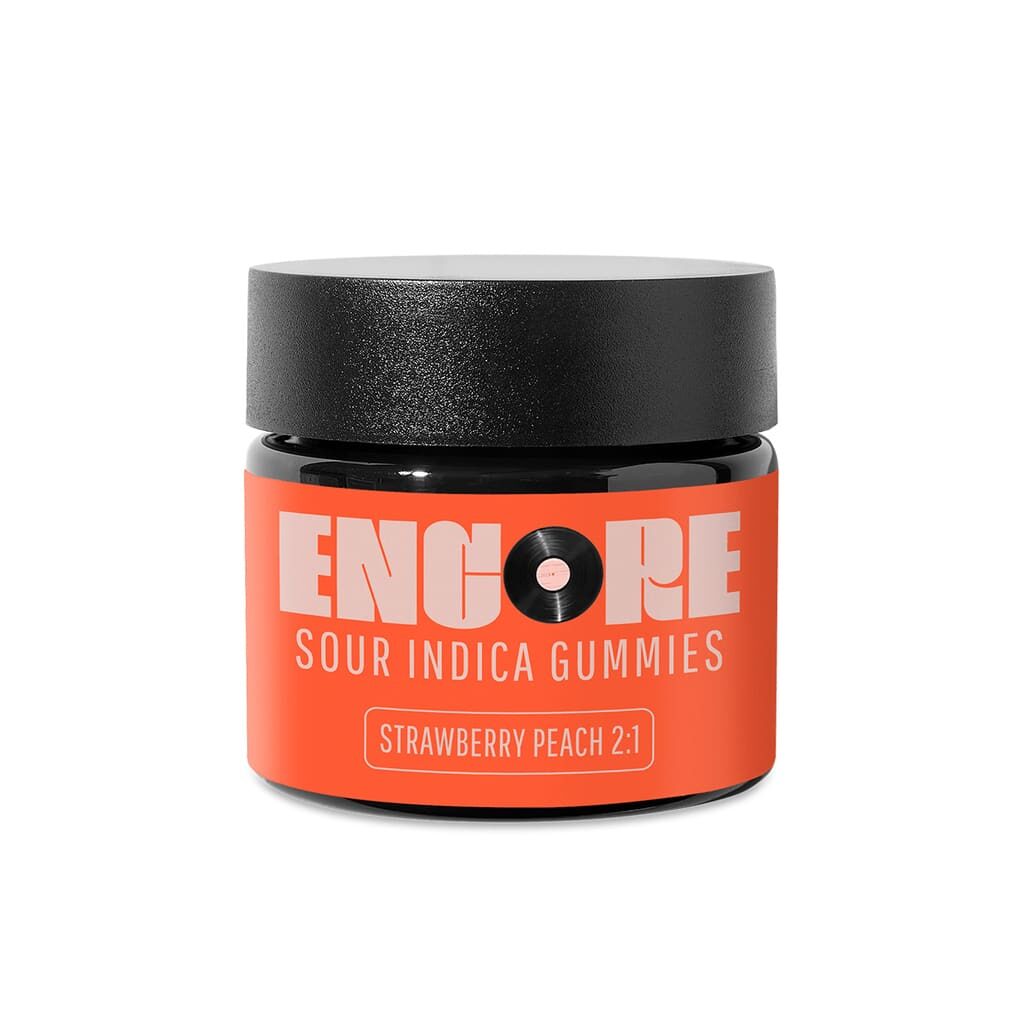 Hemp cannabis products have witnessed a surge in popularity across various markets. Within this expanding segment, edibles, particularly THC gummies, have emerged as the fastest-growing category. Year after year, numerous brands introduce and promote gummy-based hemp products, encompassing a wide range of options such as CBD gummies, delta-8 gummies, and more.
Cannabis Flower Shake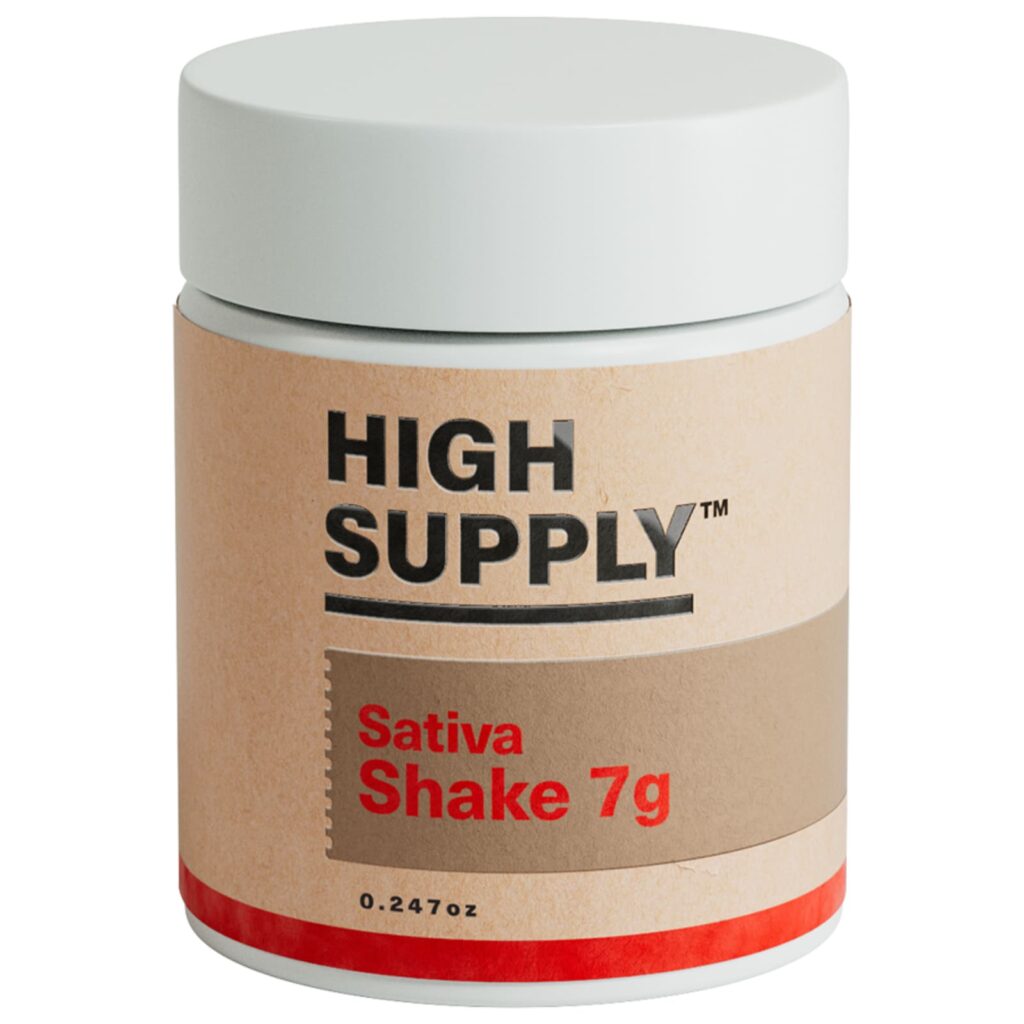 Shake, simply put, is composed of small fragments of the cannabis flower that detach from the complete bud. Typically found at the bottom of cannabis dispensary jars or the bag containing your purchased bud, shake is a common by-product resulting from the handling and movement of marijuana flower. Consequently, it is frequently utilized in pre-rolls or offered separately.
It is worth noting that some cannabis consumers tend to regard shake as possessing lower quality. However, this perception may be misguided. While not comparable to a full, top-tier marijuana flower bud, shake can exhibit a respectable cannabinoid profile, particularly when procured from a reputable dispensary with a commitment to quality.
Cannabis Beverages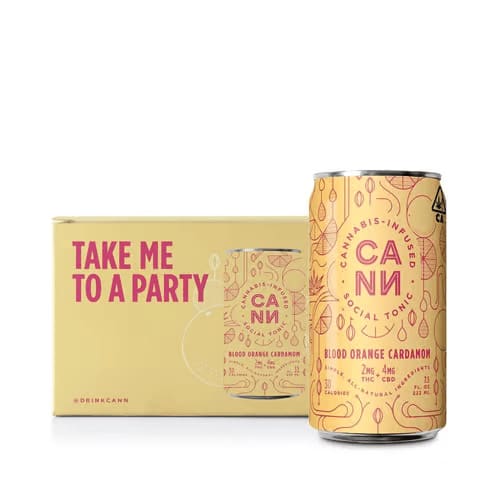 The market for cannabis beverages is poised for significant growth due to several compelling reasons. One of the primary factors contributing to the appeal of consuming cannabis in this form is its accessibility to individuals who are cannacurious or inexperienced with cannabis consumption. Additionally, cannabis drinks present a sophisticated and socially-acceptable alternative. Moreover, cannabis drinks are available in no-or-low sugar and no-or-low calorie options, catering to health-conscious individuals seeking alternatives to conventional candy-like edibles.
Ivy Hall, Crystal Lake Reviews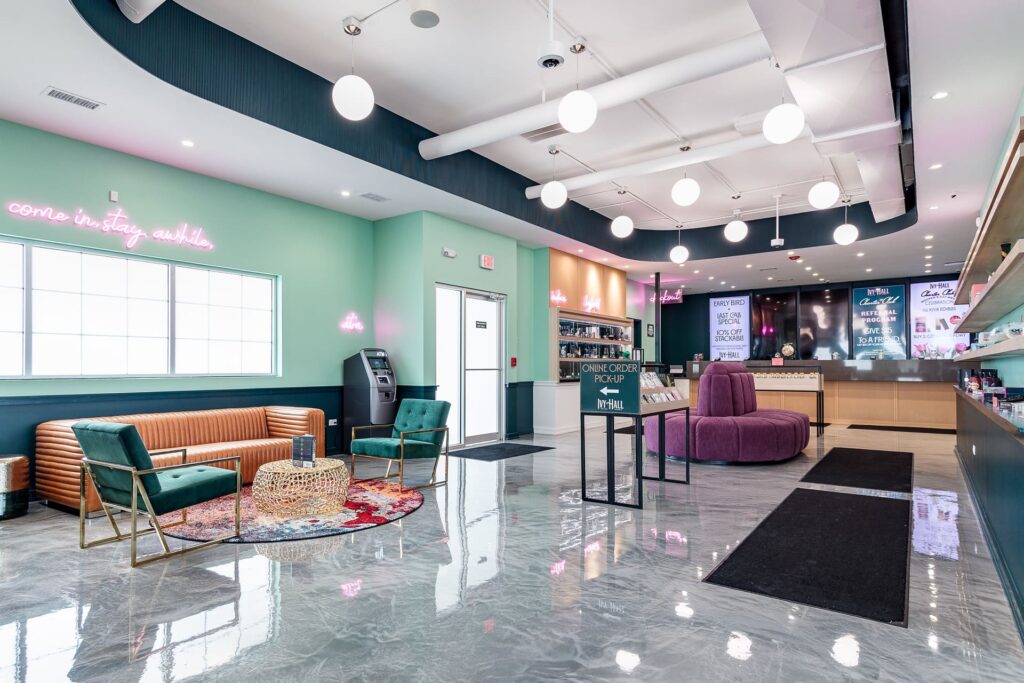 Beautiful and Clean Dispensary
"It's a beautiful dispensary, very clean, has good deals, helpful employees, cool merchandise, and I would recommend it."
Super Knowledgeable Staff
"Came in for the first time and worked with Ryan on picking out all my goodies. Super knowledgeable and fun dude. Highly recommend it. Finished with Eric, also a great dude who got me on my way."
Convenient Crystal Lake Location
"This place is absolutely amazing and so close to home! They have great selections and merch! If you get a free membership, you get 25% off your first purchase! I made a purchase and got my discount and some freebies! The staff is so friendly and everyone greets you! Don't forget you do need a valid driver's license to get your medicinals! So many amazing options for different things you are needing: stress , anxiety , beauty , pain and much more .. I may check out the beauty section next time. Wonderful customer service, great displays, and very knowledgeable staff who are easy to approach and talk to. Plus, there's lots of parking. I can say so much more about this great place but for now that's all!"
Such a Pleasant Dispensary Experience
"I stopped in today for the first time and was immediately greeted by a delightful woman named Yazzy. I had a few questions about some of the different products and she helped me pick out some things (which I'm excited to try). This is a really cute and quaint dispensary. It feels like you could just hang out here all day. Every single one of the staff was so nice and helpful. I'll definitely be returning soon. This place has a really calm vibe and everyone is super helpful and pleasant. Can't wait to come back!"
Inviting Atmosphere
"What a great shop! I went with my sister to acquire some relief for her health issues. The place is beautiful and has an inviting atmosphere. We were helped by a knowledgeable young man, Kyle Myers, he was patient and kind. We will be returning!"
Awesome Flower Selection
"I love this place. The staff are so helpful from the guys at the door to the budtenders. It is bright and clean and roomful and the flower product is awesome."
Welcome to Ivy Hall's Crystal Lake, Illinois Cannabis Dispensary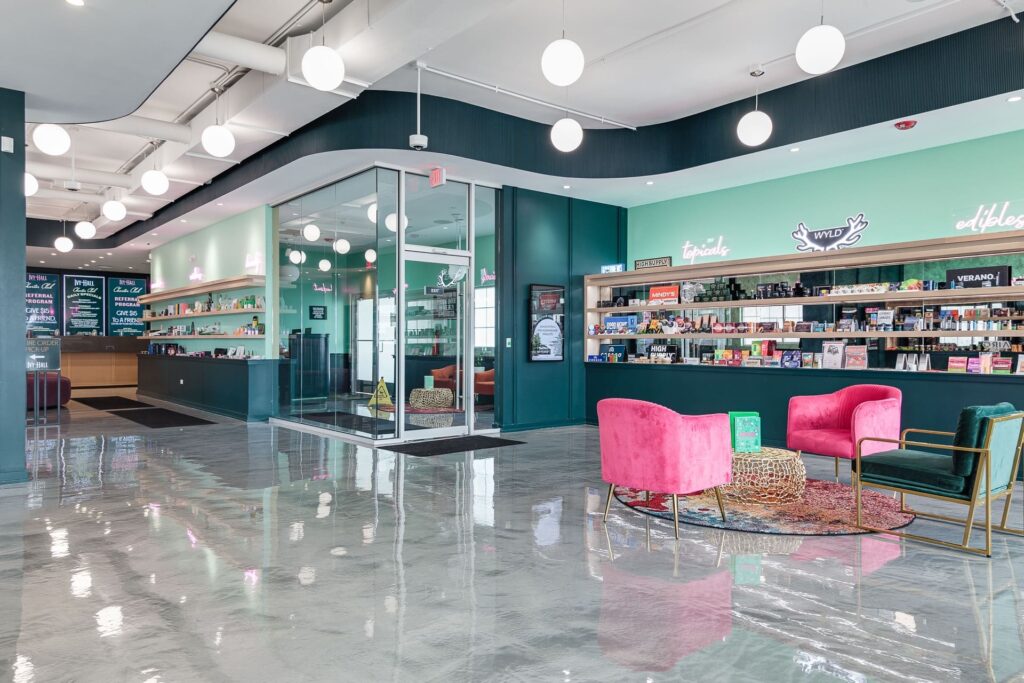 At Ivy Hall, we leave no detail to chance. Our meticulously designed cozy and intimate interiors are crafted to create an ambiance of warmth and ease. As you peruse our exquisite assortment of products and creature comforts, you can rely on our concierge-level service for any assistance you may require. More than anything, Ivy Hall is not just a place to find exceptional products, but also an invitation to fully immerse yourself in an unforgettable experience. Ivy Hall's Crystal Lake, Illinois dispensary offers free parking as well as in-store pick-up, has access for wheelchairs, and welcomes pets!
Ivy Hall's Crystal Lake dispensary is a warm, inviting experiential dispensary with concierge-level service. It's a place to embrace both the experience and the product. We offer a focused curation for all guests, whether it's for the new cannabis consumer or the seasoned veteran, we have the most desired assortment of cannabis strains and products available in the state of Illinois.