Light up for Vets with Ivy Hall and Verano this November!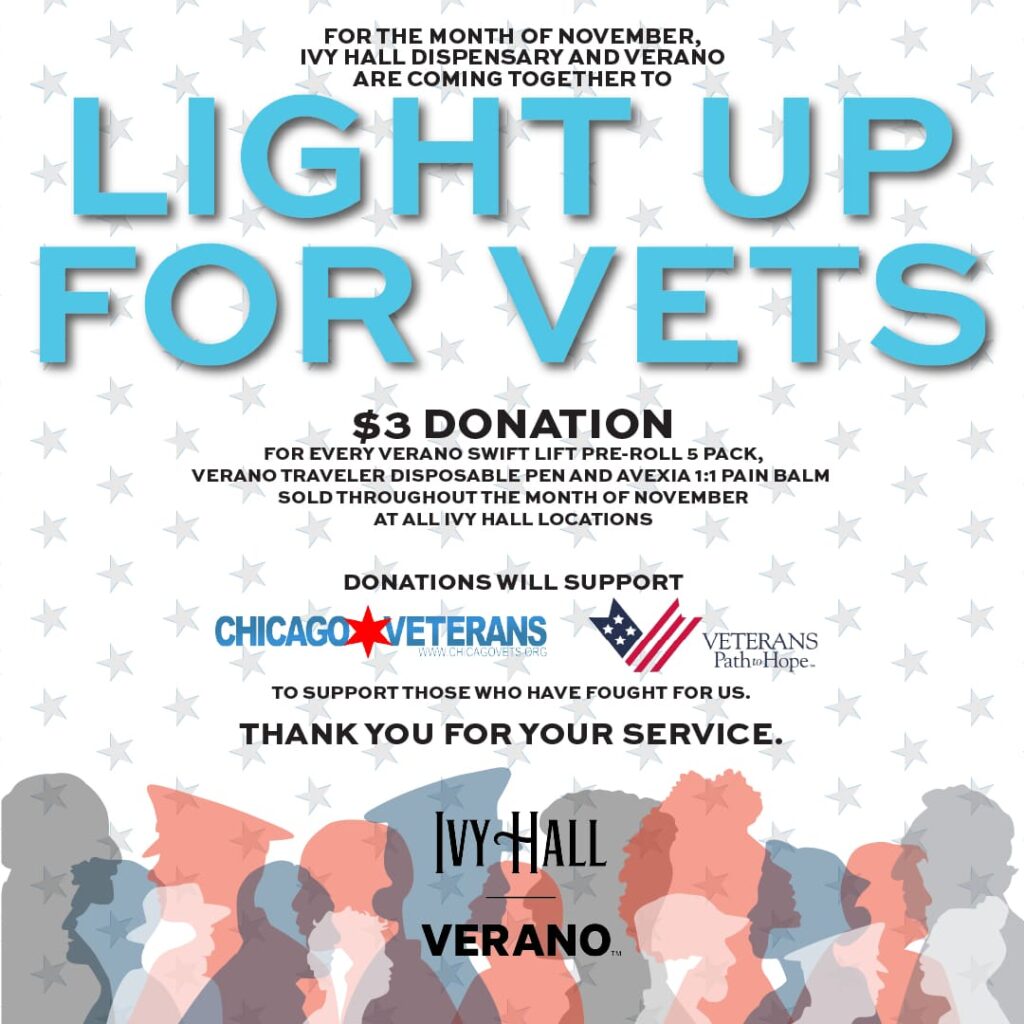 In a remarkable display of community commitment, Verano teamed up with Ivy Hall Dispensary to help make a difference. For every purchase of select Verano brand products – namely the Swift Lift 5 Pack pre-roll, the Disposable Traveler, and the Avexia Pain Balm – Ivy Hall Dispensary pledges to donate $3.00. But this isn't just any donation. It's a contribution directed towards organizations that tirelessly work for the welfare of those who've bravely served our country: Chicago Veterans and Veterans Path to Hope.
This means that each time you choose these Verano products at an Ivy Hall Dispensary, you're not just purchasing high-quality cannabis goods, you're also playing a crucial role in supporting local veterans' organizations. It's an opportunity to enjoy Verano's premium products while simultaneously contributing to a noble cause – assisting those who have made immense sacrifices in service of our nation. This initiative is all about the spirit of giving back, reinforcing the notion that together, we can make a difference.
Why Support Chicago Veterans
Chicago Veterans is an organization that deserves our wholehearted support. Their mission resonates deeply with us – to transform Chicago into a world-class city for veterans and their families. The community they've built, comprised of military veterans, their family members, and ardent supporters, is united by a shared passion: aiding those who have served our country.
Chicago Veterans provides invaluable opportunities for veterans to connect, network, learn, and establish meaningful relationships with one another. This platform empowers them to take control of their life transitions, whether they're reintegrating into civilian life or navigating the challenges of post-military life. By supporting this organization, we contribute to a cause that uplifts those who have selflessly served our nation, and help ensure they receive the support and resources they need. It's more than just a noble cause; it's a commitment to honoring and appreciating our veterans' sacrifices.
You can learn more on their site: https://chicagovets.org/
Why Support Veterans Path to Hope
Veterans Path to Hope is another organization that genuinely deserves our backing and endorsement. This non-profit focuses its efforts on transforming the lives of veterans in McHenry, Lake, Winnebago counties, and surrounding areas through dedicated service. They offer a range of programs, including a drop-in resource center with a food pantry, employment assistance, and housing assistance to prevent or recover from homelessness.
Furthermore, they organize outdoor events, such as veteran hikes, to promote camaraderie and mental well-being. Their impact is measurable, with over 520 homeless veterans receiving help. They also work tirelessly to assist at-risk veterans in securing permanent housing.
Supporting Veterans Path to Hope means contributing to an organization that prioritizes the welfare of those who have served our nation. Your donation can make a significant difference, providing vital assistance and resources to veterans who have made immense sacrifices for our country. Together, we can honor these sacrifices and ensure our veterans receive the care and support they so rightly deserve.
You can learn more on their site: https://veteranspathtohope.org/
A Closer Look at the Verano Brand Products
Swift Lift 5 Pack Pre-roll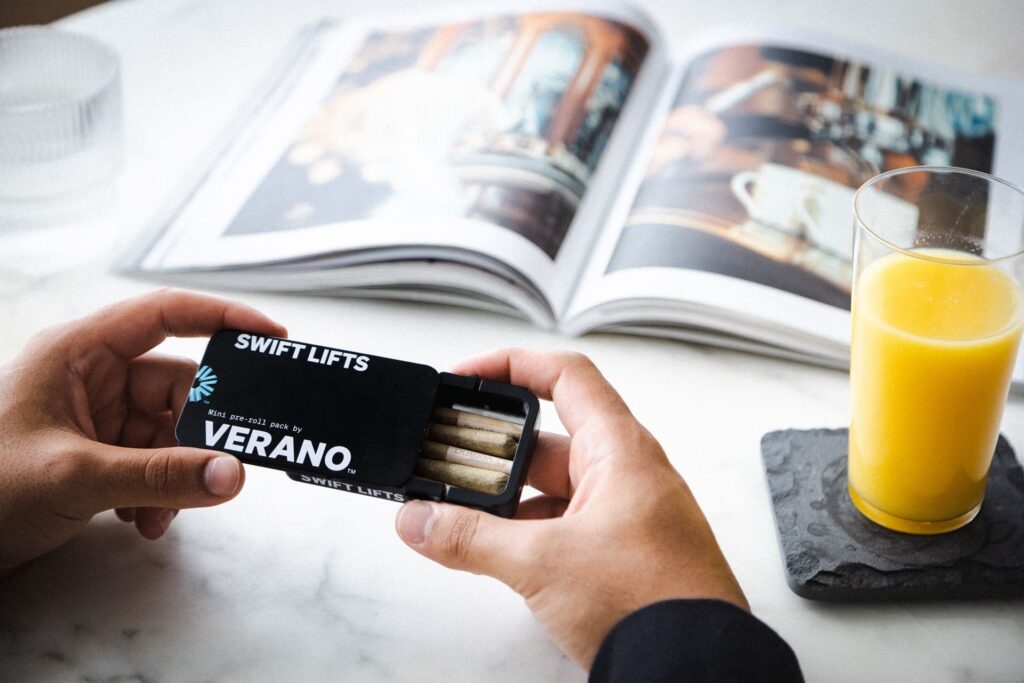 Swift Lift pre-rolls are a product line by Verano, offering mini, strain-specific pre-rolled joints. Each pack contains five half-gram pre-rolls of ground Verano flower, neatly packed in all-natural cones. Regardless of the variant, Swift Lifts are valued for their convenience and quality.
We love the range of options for consumers seeking a convenient, ready-to-use cannabis experience with diverse flavor profiles.
Verano Disposable Traveler Vape Pen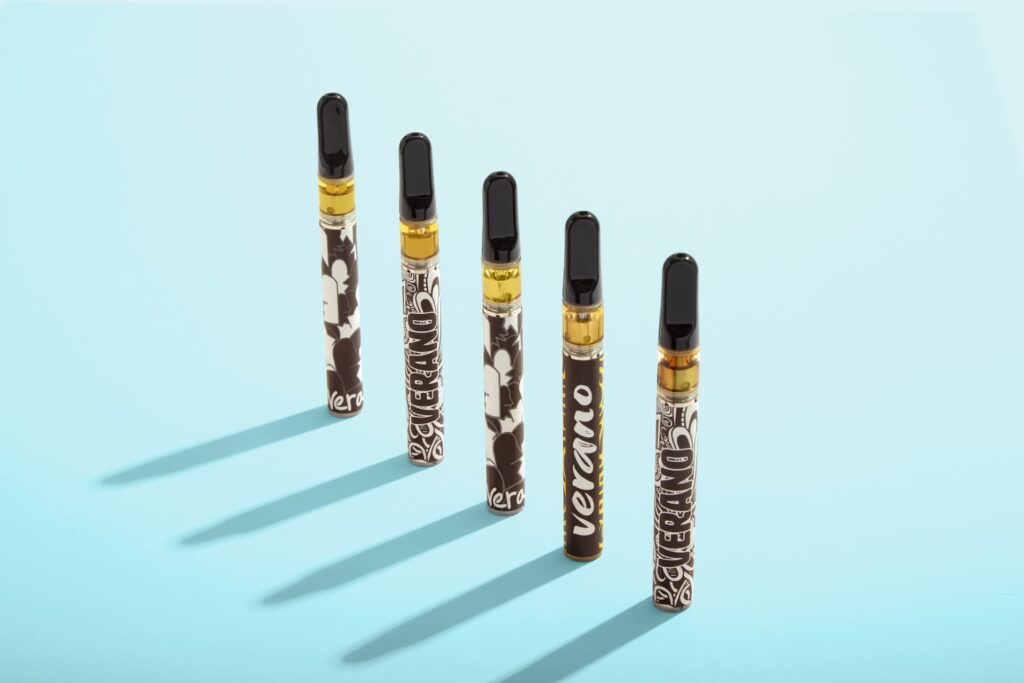 The Verano Traveler Disposable Vaporizer is a hassle-free, ready-to-use vape pen that eliminates the need for charging or assembly. It's expertly designed to accommodate 300mg cartridges, making it an ideal companion for those seeking convenience and efficiency in their vaping experience.
Avexia 1:1 Pain Relief Balm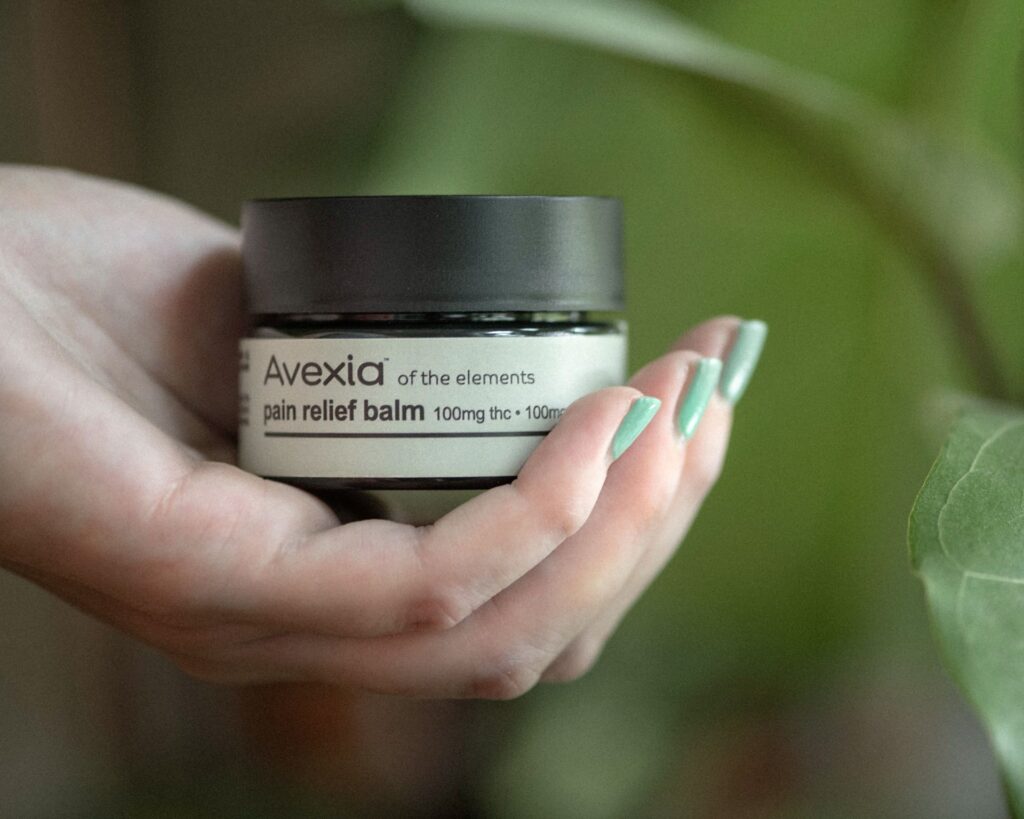 The Avexia 1:1 Pain Relief Balm is carefully formulated with an ideal balance of cannabinoids, featuring 100mg each of CBD and THC. This potent balm can be massaged onto any area of discomfort for swift and effective pain reduction and localized relief. Its formula is highly moisturizing, meaning a small amount delivers significant results. And, rest assured, there are no psychoactive effects to concern yourself with, as the cannabinoids do not enter your bloodstream when applied topically.
Daily Deals for Military and Veterans at Ivy Hall
It's worth highlighting a significant benefit Ivy Hall Dispensary offers to those who serve and have served our country. A testament to their commitment to supporting active military personnel and veterans, Ivy Hall Dispensary provides a substantial 20% discount on all products, every single day.
This isn't a limited-time offer or a special promotion, but a standing policy at all Ivy Hall Dispensary locations. It's a small way of saying 'thank you' for the immense sacrifices these individuals have made, and a tangible demonstration of Ivy Hall's appreciation and respect for our military community.
Spark Change with Ivy Hall and Verano: A Tribute to Our Vets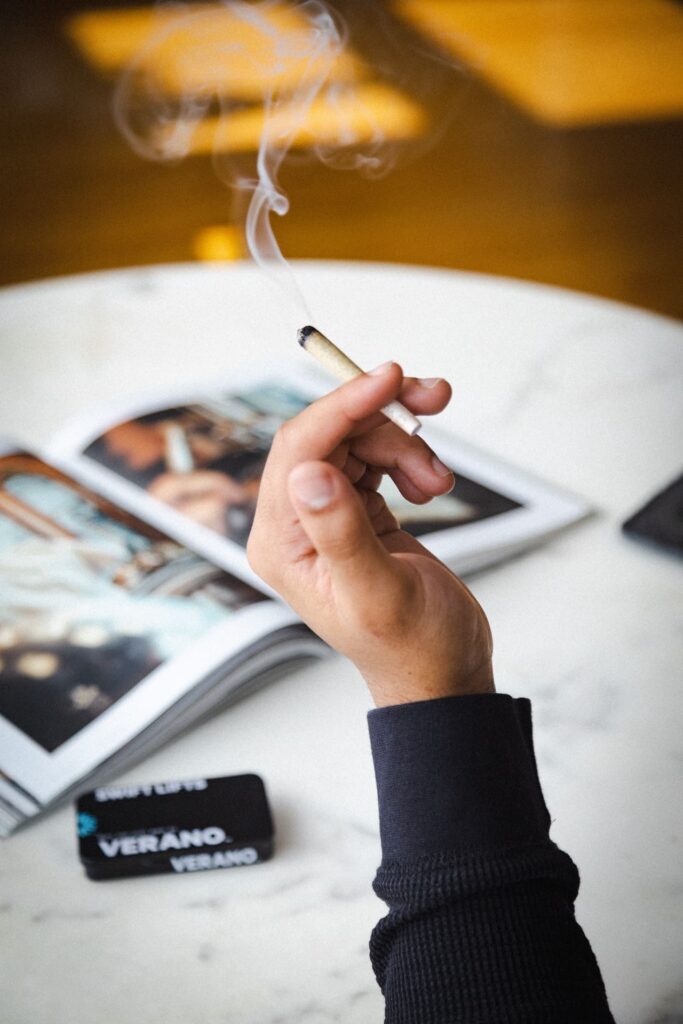 Our partnership with Verano isn't just about enhancing your cannabis experience. It's about creating ripples of change that reach those who've served our nation valiantly. It's a chance for all of us at Ivy Hall Dispensary, and you, our amazing customers, to show our gratitude in a meaningful way.
So, let's light up for our vets! With each puff of a Swift Lift 5 Pack pre-roll, each application of Avexia Pain Balm, or each use of a Disposable Traveler Vape Pen, remember that you're not just enjoying Verano's premium products — you're also contributing to a cause that matters. Let's continue this journey of giving back, one purchase at a time. Because together, we can make a difference. Here's to sparking change, one light up at a time!